#66 Finance Team Training with Dan Wells, Founder at GrowCFO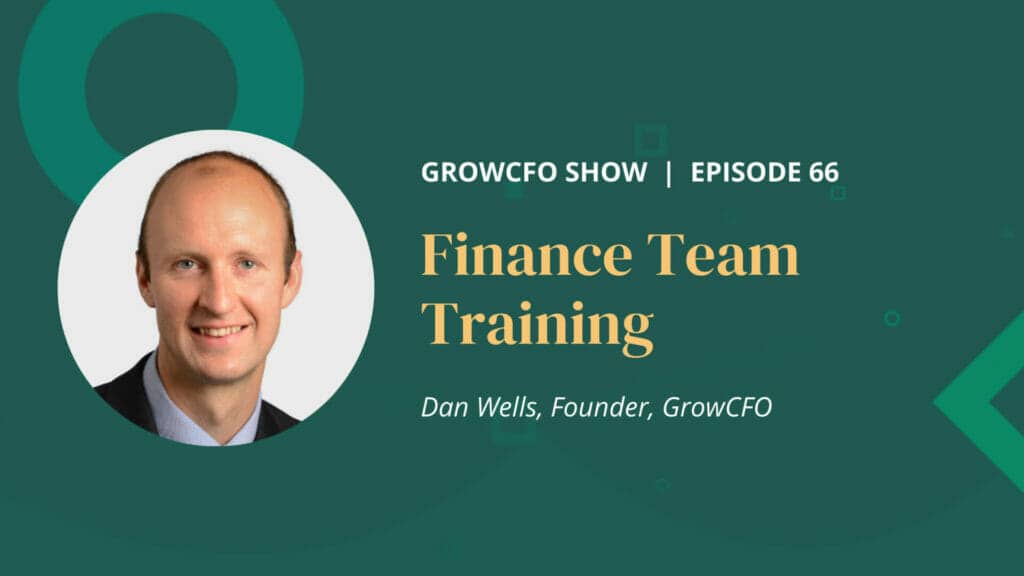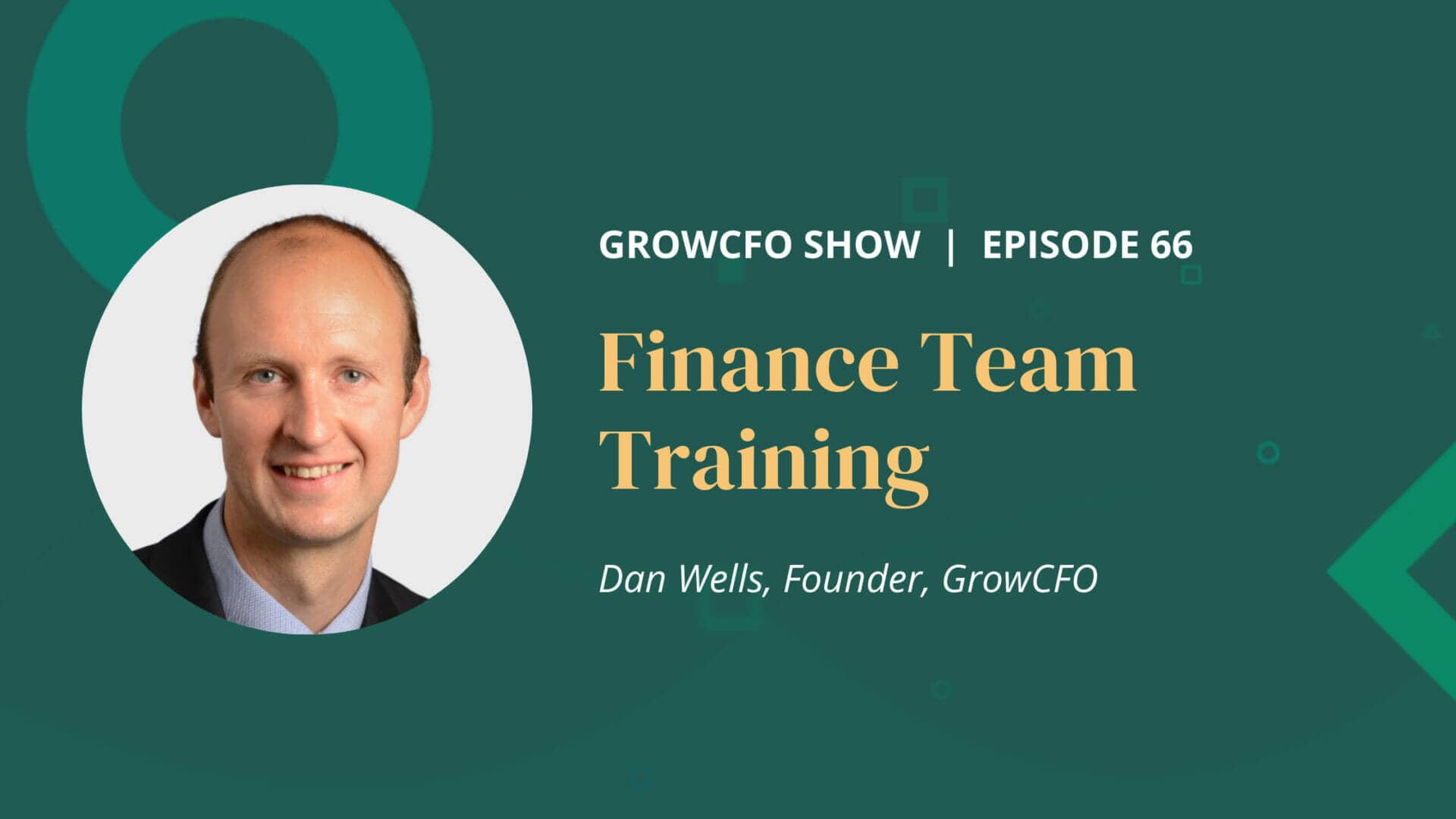 Many finance leaders have approached GrowCFO asking for help with training their finance teams: what sort of training and development does my team need? What should it cover? And how should it be delivered?
In this episode, Dan Wells and Kevin Appleby discuss the requirements and options for effective finance team training and development. We draw valuable insights from our 2021 survey of over 200 finance leaders. There is a clear need for a broad range of skills training, ranging from financial topics such as cost control to soft skills such as communications.
Self-paced online finance team training is popular, but many leaders still favour in-person training and where possible, have this bespoke to their organisation's requirements. We talk you through GrowCFO's team training online courses, mentoring and coaching, workshops, and team-building events and their benefits.
Our team training resources are designed to cover the topics that will have the most impact on your team and organisation, free up your own time by delegating more, and improve your ability to retain your best staff.
Links
Timestamps
00:59 Finance leader training survey results
02:16 The training deficit caused by the pandemic
03:43 The four most sought-out areas of development
05:15 Bespoke workshops available to you
07:13 Online training (courses, mentoring and coaching, workshops, and team-building)
08:09 The 10 most popular topics for training
10:53 The typical time needed to complete an online course
13:16 Cost-effectiveness of online training
15:11 Saving your time by enabling you to delegate additional tasks
16:01 Why investment in training and development helps you retain your best staff
18:11 Taxation and local regulations
20:35 How to find out more
Podcast: Play in new window | Download