#121 How to speed up your month-end close with Hannah Munro, MD at ITAS Solutions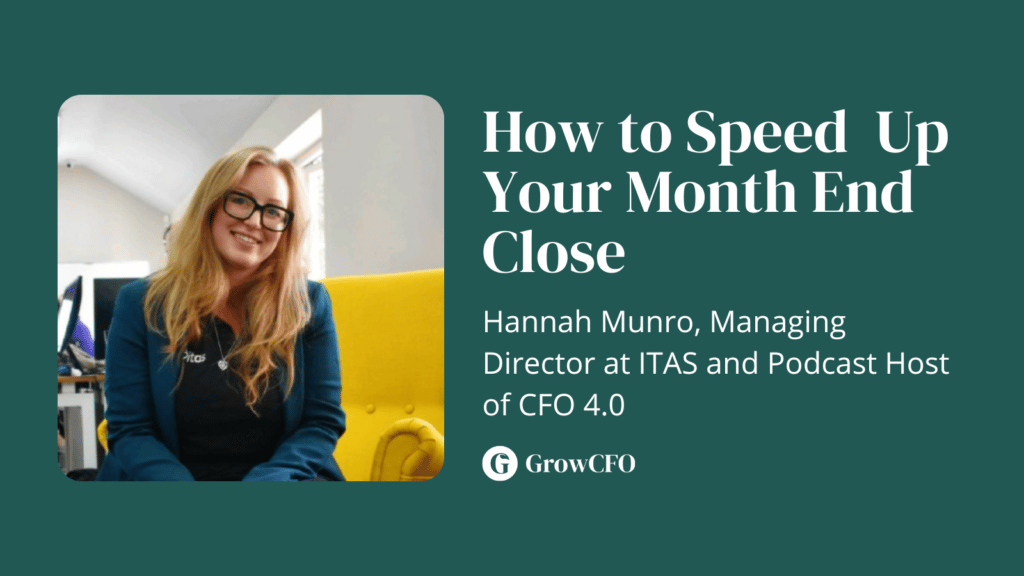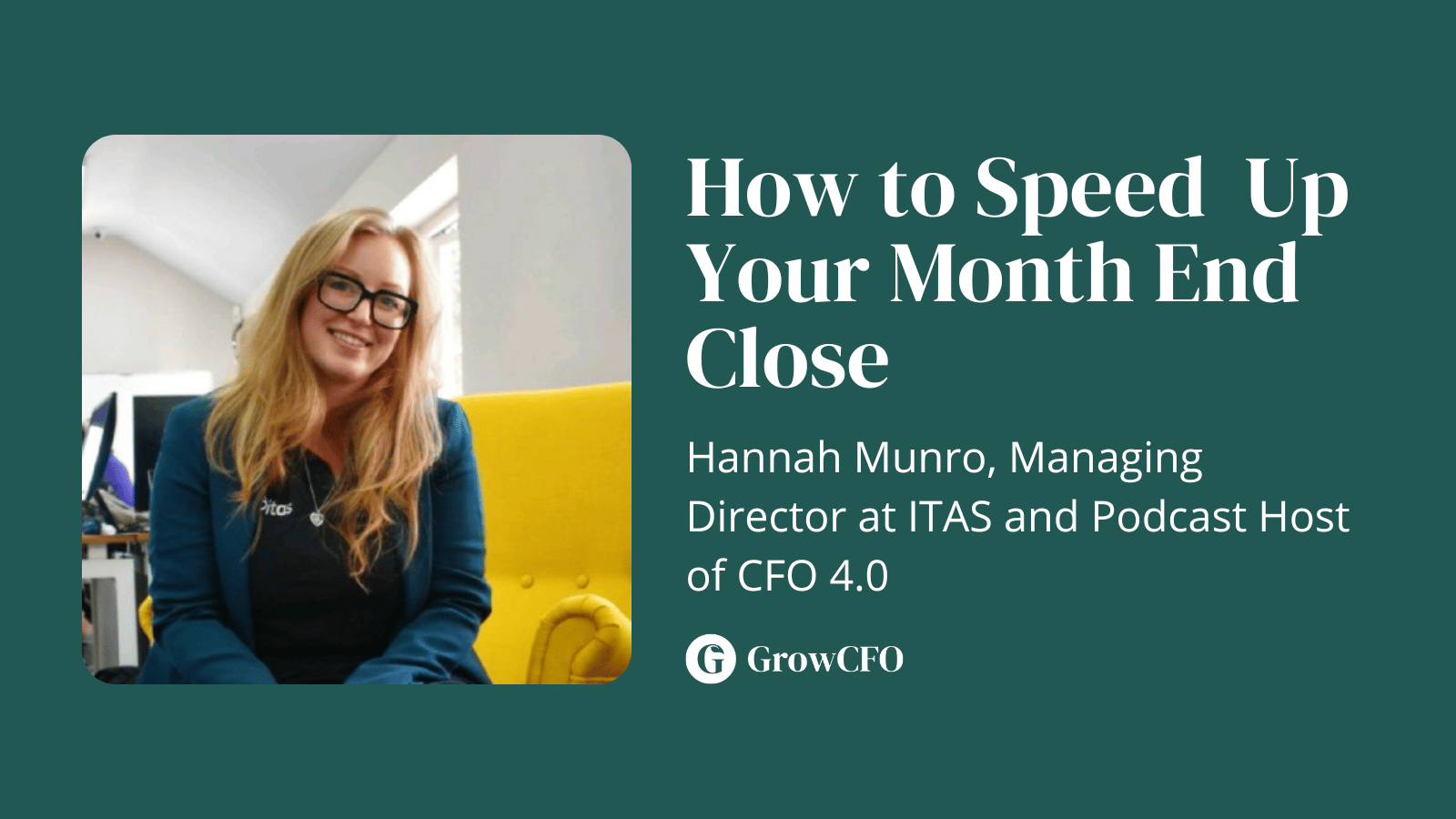 Hannah Munro returns as this week's guest on the GrowCFO Show. Last time we discussed managing change, this time we looked specifically at the month-end close.
Hannah Munro is the Managing Director at ITAS and host of the CFO 4.0 podcast. Hannah's company ITAS are often involved in helping clients implement new accounting solutions, so she has lots of practical experience in using software solutions to speed things up and improve reporting.
Kevin and Hannah take time to consider how technology can help you improve your close. Hannah believes that technology isn't really the issue. The normal cause of a long close is a poor process. You need to sort your processes out before you use technology, otherwise, all you do is automate inefficiency.
Real-time reporting is one of the key GrowCFO predictions for 2023. You need to have great processes before you can make the step away from the traditional month-end.
To run a successful business, you need accurate and up-to-date financial information to make important decisions that affect the future of your company. Each department needs self-service access to this information on a real-time basis in a flexible format. However, most companies still rely upon month-end reporting, which is based on past data and is less user-friendly by nature.
The increased adoption of real-time financial software will continue to revolutionize the way organizations view their finances. By accessing live data, companies will make decisions much faster and smarter than ever before. In turn, this will streamline the month-end reporting process and lead to the eventual phasing out of the monthly close process altogether.
Listen to the full episode and find out more
Links
Timestamps
1:09 Is shortening the close process something you see as a task quite often with your client?
5:54 What is the difference between a key performance indicator and a result indicator?
12:27 Is it important to be accurate to the last penny?
16:06 How long do you spend in a business meeting where you have multiple versions of the truth?
21:07 The importance of using numbers in finance.
25:44 What AI can do for reconciliations and checks.
29:41 The importance of getting data right the first time is the first step towards the continuous close.
33:07 How technology needs to fit into your automation process.
Podcast: Play in new window | Download