#98 The CFO Driving Business Strategy and Rapid Growth with Jeremy Foster, CFO at Talroo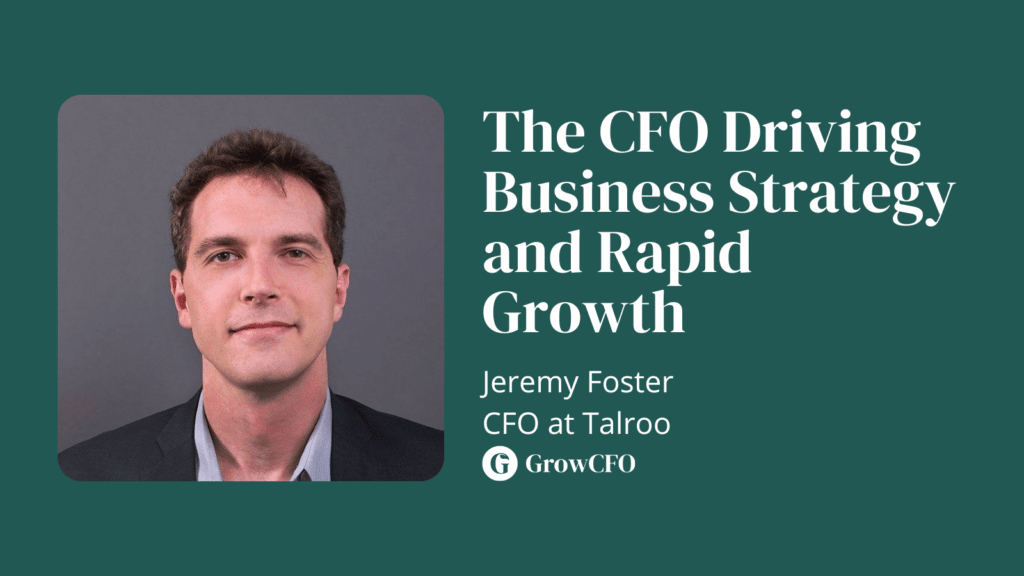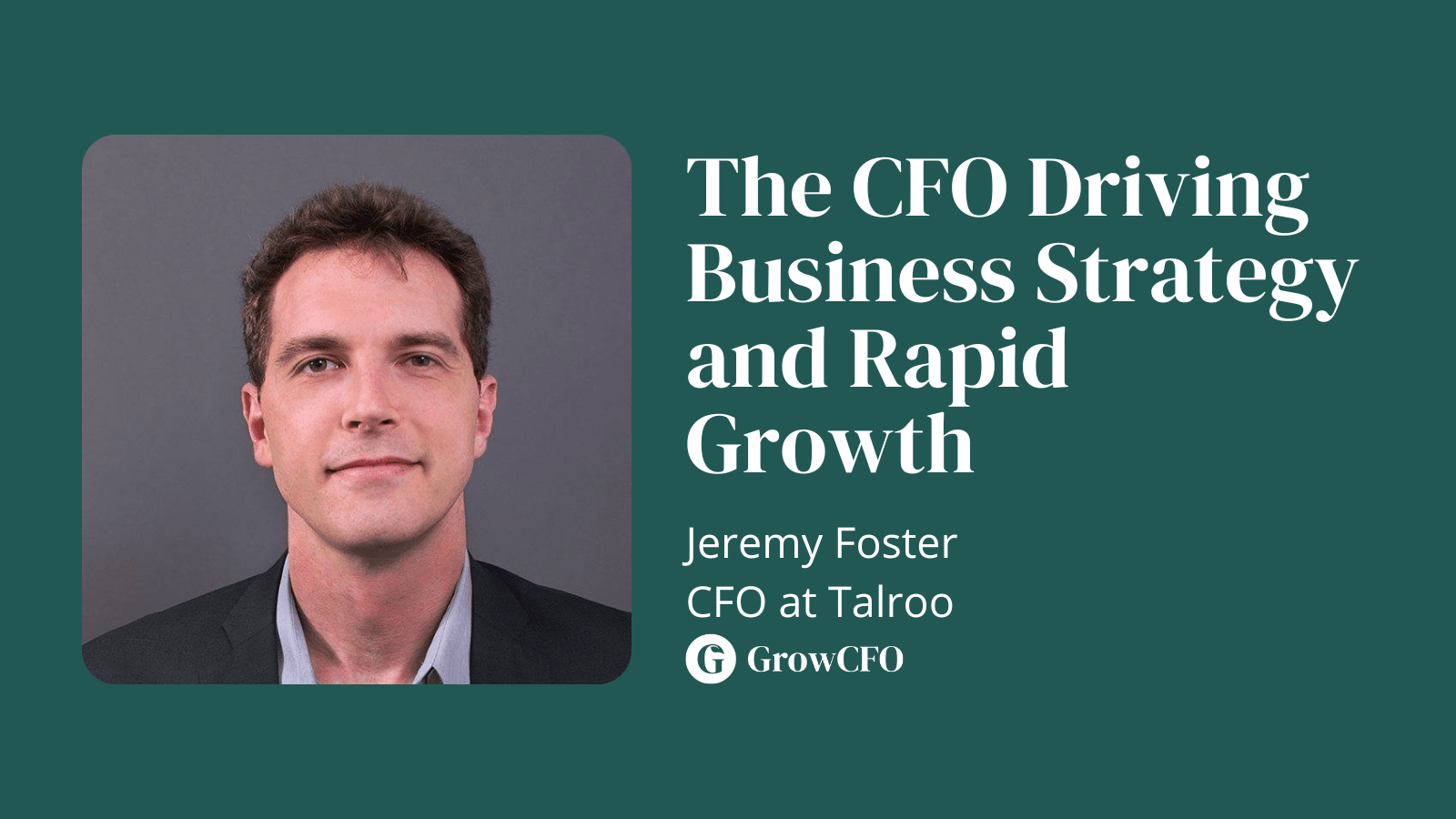 Jeremy Foster is an unusual CFO, he isn't an accountant and doesn't have a finance background. His origins are in sales and marketing. He changed course following an MBA at Notre Dame and has subsequently become a highly successful finance leader with strong strategic capabilities and significant M&A experience. Jeremy has been instrumental in multiple equity rounds, debt recaps, and a 9-digit platform sale to PE.
Jeremy's main interest is working with an organisation that wants to drive massive growth. He will typically be brought on board by a CEO who wants a co-pilot to go on that journey. In this episode, we talk about how Jeremy is currently doing that at Talroo and how that differs from his approach at previous companies Homeward and Kasasa. He explains how he operates as a strategic partner to the CEO and gives us some great insights to the thought process a CFO needs in helping build and drive strategy.
We explore some of the key KPIs you need to understand when investing in customer acquisition, and we talk about the theory of constraints. Jeremy shows how the skills he learned as a marketing director are extremely valuable to a CFO too.
Links
Timestamps
00:53 A background in marketing for a bank
01:29 Did you miss out by not having an accounting background?
02:13 What role do you play as a non-accounting CFO?
04:01 Blitz scaling
05:26 The three big KPIs you need to know
07:53 Profit per customer
10:25 Jeremy Foster's experience growing the business at Kasasa
12:39 What issues do such rapid growth bring?
15:53 Thinking about communication channels
18:38 The theory of constraints
19:50 The importance of good relationships
21:50 The role of a finance business partner
23:03 What advice would you give to a CFO coming through a more traditional route than yourself?
24:55 What's the role of the CFO in driving a high-growth business strategy?
Podcast: Play in new window | Download