#91 Building Financial Models in Excel with Giles Male and Myles Arnott, Founders at Full Stack Modeller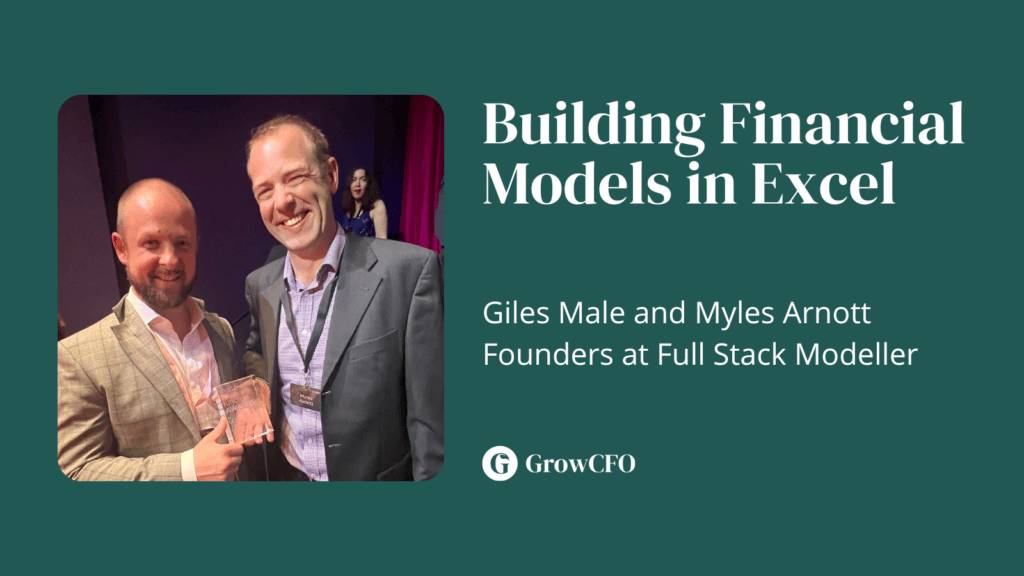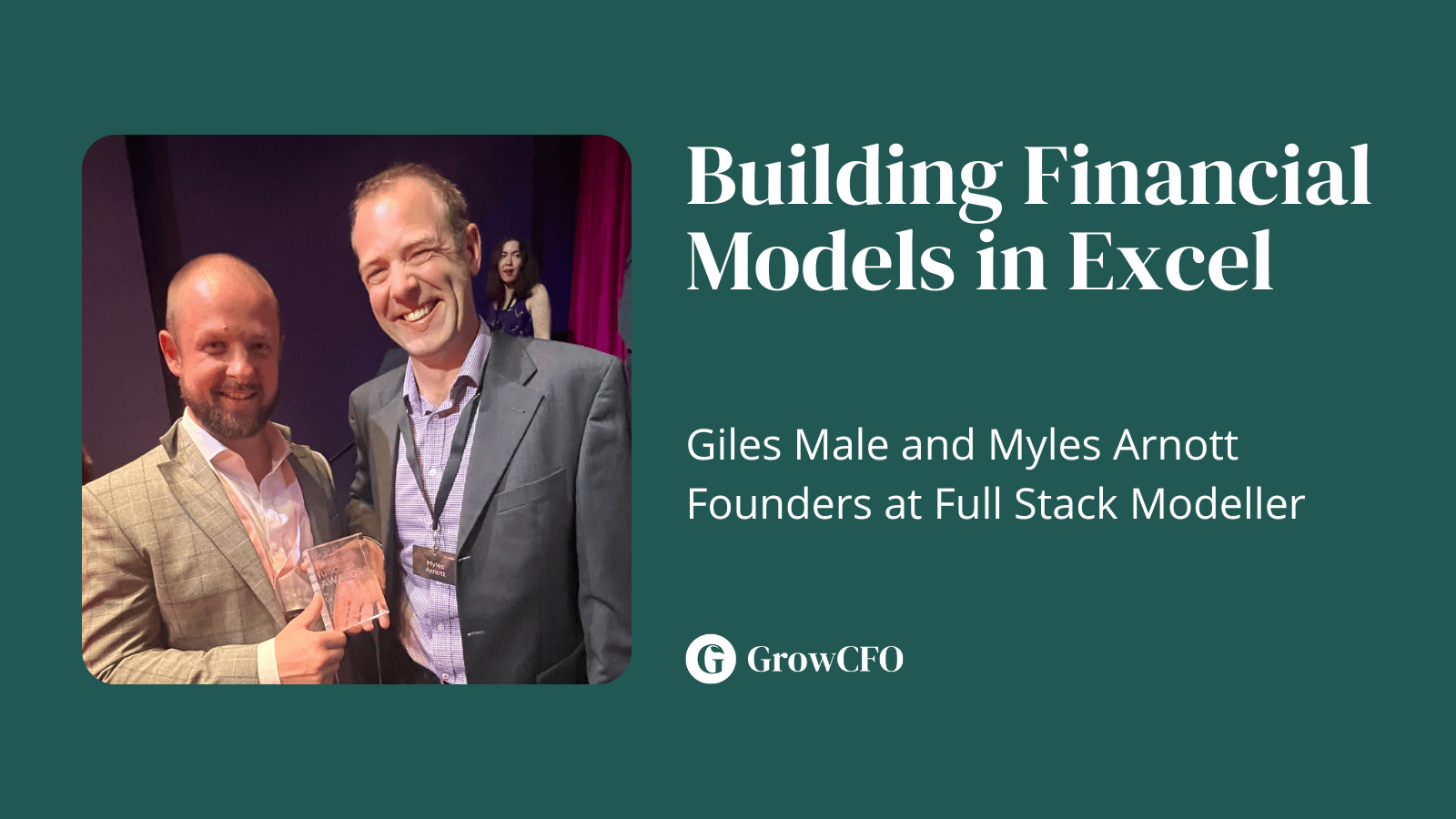 One of the biggest challenges of financial modelling is creating models that are accurate and realistic. Financial modellers need to have a good understanding of all of the different formulas and functions in order to create an accurate model. Many people, even experienced modellers, use less than 5% of the functions available. Excel models need to be properly structured too so that others can easily validate them, and they can be checked for errors. There are lots to learn about, and many tips and tricks that can make your life much easier. That's why Myles Arnott and Giles Male set up Full Stack Modeller.
In this episode, Kevin Appleby chats to Miles and Giles to discover more about the challenges of building great financial models in Excel and how the Full Stack Modeller training and community of members can help you.
We teach financial modelling basics in GrowCFO's finance team training, but if you want to develop really deep specialist modelling skills Full Stack is the place to go. If you want to join Full Stack Modeller's next cohort this coupon code will give you 15% off: GROWCFO15AUG. Registration opens on 8th August.
Full Stack Modeller will give you:
Excel Mastery. From core function knowledge and confident use of Excel Tables and Pivot Tables, to a truly unique way to develop your shortcut and navigation skill mastery.
the major modelling standards, setting you up for more advanced modelling exercises to come further on in your journey.
Advanced Financial Modelling. Covering the fundamentals of three statement modelling, valuations, scenarios & sensitivities, and more.
Data Visualisation & Analytics. How to use Power BI to analyse data, and we help you understand how best to share your insights with others. These are skills that are rare to find, even amongst very talented and experienced modellers.
Listen to the full episode to find out more.
Links
Timestamps
01:04 About Full Stack Modeller
03:37 What are financial models used for?
04:50 Don't most people teach themselves how to use Excel?
07:30 Power Query
09:48 What about apps that replace Excel?
11:40 What bad habits do self-taught experienced modellers generally have?
13:12 The problem of too much data
15:05 Data visualisation
18:55 How do you teach modelling when there are so many different applications of models?
20:40 Trapping errors in models
26:34 What are the 5 or 6 key things we really need to know?
29:11 The danger of a single Excel guru in a company
Podcast: Play in new window | Download