I just fought for my life. What am I doing thinking about the office?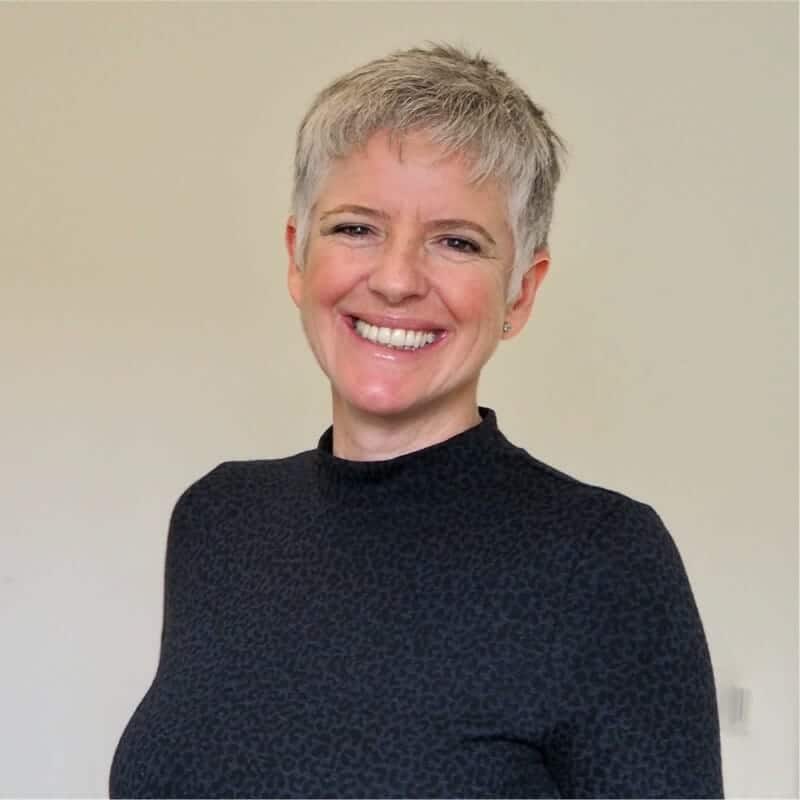 Susana Serrano-Davey shared her story and insights at GrowCFO's International Women's Day 2022 event. Below is a lightly edited transcript from the event.
Hi Susana. We're so pleased to have you speak at this event today. Can you tell us a bit about your background?
Hello, everyone. I am Susana Serrano-Davey, I am also a mentor at GrowCFO. I am at this stage of my career now where I'm able to use my experience, in finance and in business – I have grown through finance, I've set up and sold my own business – to now use that experience to accompany other people, may that be finance professionals or entrepreneurs.
Within all the lovely stories that we've heard today and our own situations, I'd like to focus on looking for those moments of insight. Because we all have them. So it's a matter of listening to them.
Then reality hit me
My personal story starts at the point where I had this Saturday morning feeling, you know when you wake up naturally and you're cosy, and you know you're awake but you're just not in a hurry to open your eyes and make it official. Do you know the feeling? Then, BANG, reality hit me. And I opened my eyes. And I was disoriented. And I had this pain in my throat that had been so familiar in the last three days. A pain that was sharp, and I swallowed involuntarily and only made matters worse because that meant I couldn't breathe.
I started to go into this mode, and I knew I was going to go into panic mode. And I said to myself, Susana, calm down, you can breathe, just don't swallow. Come on, you can do it. You know when you're sort of edging yourself on? So I just *inhale* took a breath. And sure enough, within a few moments, I could feel the impact of that little change of attitude, and what that meant to my entire experience.
What am I doing thinking about the office?
When I regained my composure, my thoughts took me to the office. And I thought, blimey, I've just fought for my life. What am I doing thinking about the office? As a career woman, not taking care of my responsibilities was unthinkable. And I thought, well on the plus side, at least I may be able to take a break from work. A couple of weeks I might get. The nurse came to my bedside and with his presence, I sort of noticed the machines and the tray, and everything was started to become more obvious to me, I was becoming aware of what was going on.
I could see the room, I could see the nurse's station and how they were talking about all sorts of things. You'd be surprised what you hear in an intensive care unit. This lady was talking about the homemade cake she brought and her children. And of course, they were talking about COVID.
I was so thirsty. Despite the drip, I thought, oh I would give anything to be able to brush my teeth right now. I was lucky because I was in a hospital that didn't treat COVID patients. Very lucky. 
The fallacy of certainty
Only two weeks earlier, everything was absolutely fine. My job was going well. Life was perfectly normal. You know that certainty we all like to imagine? What a fallacy, because I was there in the middle of a pandemic, as all of you will have been, with a massive new scar in my tummy, 25 centimetres long.
And I thought to myself, if I get out of this one, enough. Enough of being so responsible. Enough of doing what I'm supposed to do. Enough of working so hard to earn more money than I need to prove something. All you ladies, I'm sure, know about proving something. Proving what? To whom? Actually, mostly to ourselves.
At that moment of total surrender and vulnerability, all I wanted more than anything in life was to have this tube pulled out of my nose, so I could breathe. And my job and those things that sometimes make us so stressed seemed so trivial, absolutely trivial.
Ultimately, we are the authors
And life and time, precious as it is, just felt way too important to spend it on doing the things that were not due now. Not now for me in my path. So what I learned, or what I've tried to share with you with this story, is that in life and careers we are like a book, and it's a book that has lots of chapters, different phases in our lives.
We all have these chapters, that sometimes you pull them together. But ultimately, we are the authors. We have the power to listen, to look for those pieces of insight. And with that insight, we can make the choices to live the life that is right for us with the stories that are unfolding in front of us, not what we thought we would live. 
On that note, I would like to ask you all to join us in a conversation and look for those moments of insight. If I go back to what my colleagues had said, Catherine talked about moments of real realisation. Sara talked about 'never stop learning.' I will never ever stop learning. Helene talked to us about diversity and how we need to be the ones that put ourselves forward and show our values in front of others. Georgia talks about a reality that we've all experienced at some point, trying to juggle our responsibilities and our careers, our personal needs, and our professional ambition. Thank you for your stories.
---
GrowCFO premium members can watch the full recording of this event in our webinars library.
If this article has helped you, please consider sharing it with your network.
We also hope to see you in our community! You can sign up as a free member here.