#27 Launching GrowCFO's 2021 Finance Systems Survey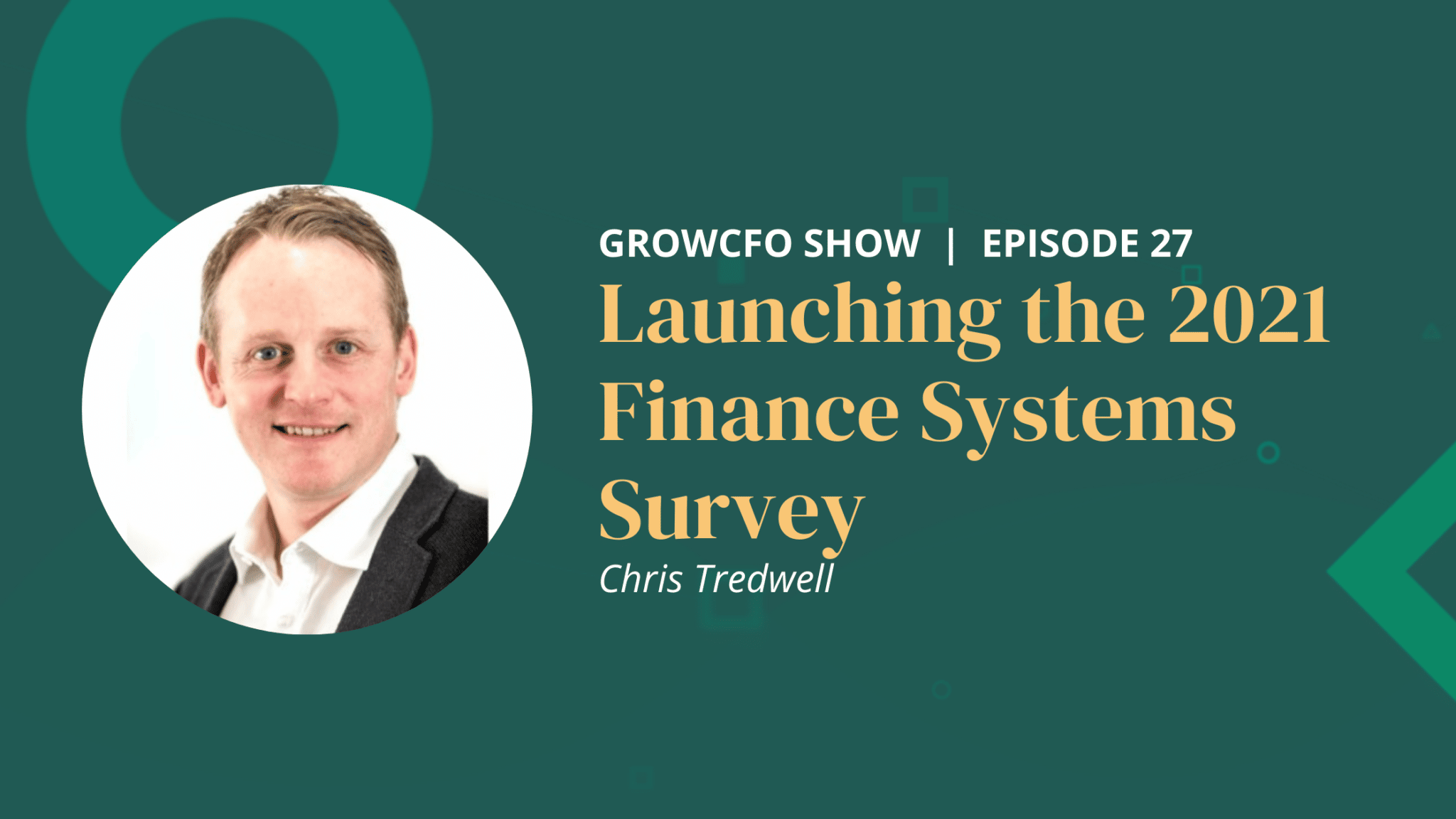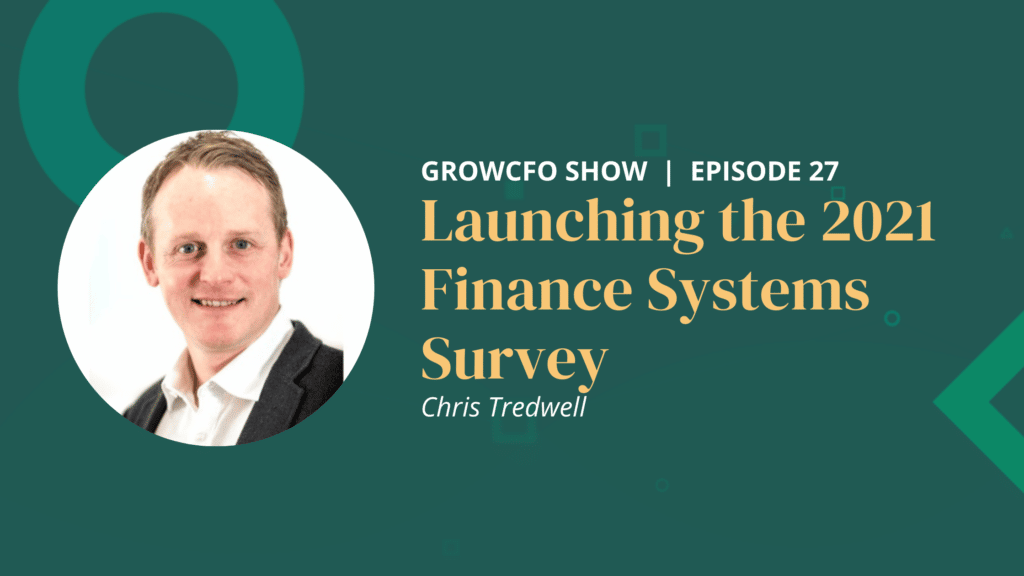 GrowCFO are launching our 2021 finance systems survey to share technology insights from your community. This will help finance leaders to embed technology solutions into your business operations. In addition, this will help you to act as a catalyst for change across your wider firm.
Technology offers more opportunities to streamline business processes and to evolve finance functions. This is driving the automation of most routine manual activities.
During this podcast episode, I asked Chris Tredwell for his insights given his lead role within GrowCFO's Future of Finance Function events.
Finance Systems Survey overview
Each year, GrowCFO run a high profile finance systems survey to help finance leaders. Its purpose is to collate knowledge and insights regarding how you use finance systems and other software. Therefore, the survey should help you to maximise the effectiveness of your finance function.
Prior to launching this survey, we dedicate significant time towards obtaining membership feedback regarding which topics to feature in the survey. This includes organising focus groups, hosting individual discussions and collating direct feedback.
What the 2021 survey covers
Based upon the feedback received, this year's survey will collate feedback from your finance leader community to answer the following questions:
Which finance systems are the most popular in the marketplace?
Which finance systems are the most appropriate for certain types of companies based upon their size and complexity?
What percentage of companies are using cloud-native products?
How do finance leaders prefer to purchase and implement their finance systems?
How long do companies spend on implementing their finance systems?
Do you need third party support to implement each finance system?
What is the cost of implementing each finance system?
How sophisticated is each finance system?
How good is each system at dealing with foreign exchange and generating consolidated financial information?
Which other systems have you implemented into your finance system?
How did you integrate third party software?
Which future innovations will you implement into your finance function?
What are your biggest challenges towards replacing your finance system?
Which technologies will best support you with remote working?
How long does your financial close take?
How long does it take to produce your monthly management report pack?
Are you able to easily access and extract data from each finance system?
Completing the finance systems survey
The survey is located in the cloud and takes around five minutes to complete by clicking here. We will collate responses during the next 4-6 weeks until we have strong representation across each of the most popular finance systems.
Reporting the results
We will present the 2021 finance systems survey results during a special Future of Finance Functions event and will provide Q&A opportunities for all of our members.
GrowCFO will aggregate the survey results into a detailed report, which details each of our key findings. This will focus upon the above topics and will be published within your GrowCFO website.
We shall also share high level summaries on social media platforms such as LinkedIn and will produce a podcast to talk through the results in more detail.
Please complete the survey
Please take five minutes to complete the finance systems survey here so that GrowCFO can help you with these essential topics and also benefit the wider finance leader community. Thank you in advance for your support.
Podcast: Play in new window | Download