#23 What is GrowCFO all about? Find out more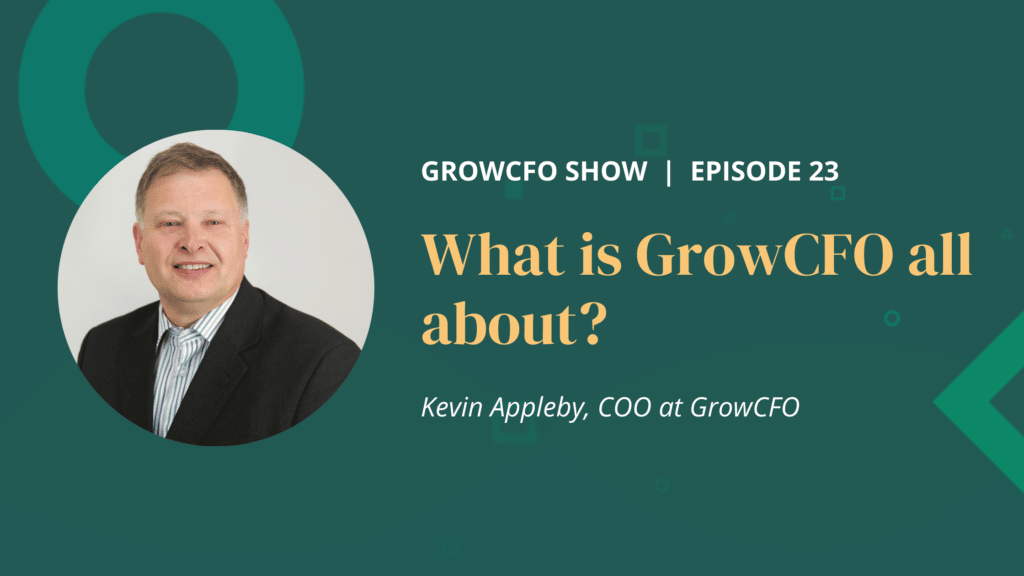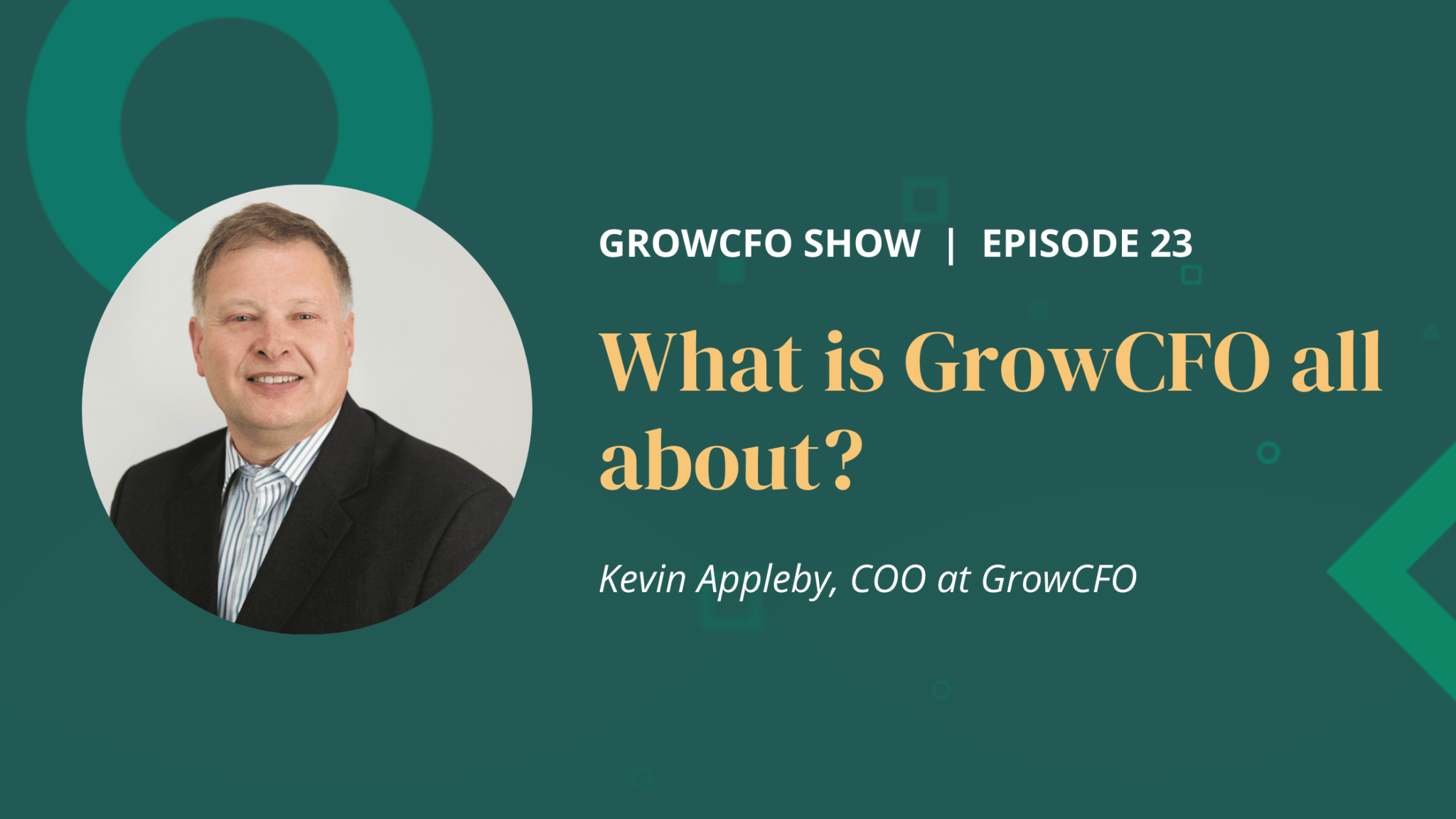 We publish the GrowCFO Show podcast every week, but its only a small part of GrowCFO. In this week's show we take a look at how you, the finance leader, can benefit from the wider CFO community.
Grow CFO is where Finance Leaders Grow Together. Join thousands of like-minded professionals using GrowCFO to access the combined knowledge and experience of the finance leader community
Being a successful CFO isn't easy
Becoming a successful CFO requires commitment and dedication towards delivering your full potential.
Securing the top CFO role is the ultimate aspiration for most ambitious finance leaders. When delivered effectively, it offers a lucrative career full of exciting challenges. Alongside this is the personal satisfaction of making a huge impact.
However, the constantly evolving role carries huge responsibility and significant pressure from ongoing urgent tasks. CFOs often feel overwhelmed and stressed out, leading to procrastination and struggling to see the bigger picture during decision-making. You may feel very self-reliant and exposed to others, creating a loss in confidence and imposter syndrome which can rapidly diminish performance levels.
The most successful CFOs possess a strong financial foundation, an integrated understanding of the role and high levels of gravitas around board members. They build trusted teams, implement robust integrated systems and generate confidence, whilst supporting senior management and driving decision-making.
Who is GrowCFO for?
Grow CFO is aimed at finance leaders. Its not just CFOs though. Finance leaders have many different job titles. You might be a finance director; a VP finance; or a head of finance. We think of CFO referring to the person who has the no 1 role in finance.
You may be a CFO already or you might have ambitions to take on that role in the near future. If you are looking to take on the role in the near future then the future CFO programme can give you the help you need. I discussed the programme with Dan Wells in episode 20
If you are a CFO, then you might be very experienced, or you might be new to the role. GrowCFO can help with the Finance Leader Programme and with mentoring. We talked about mentoring in episode 5 with Catherine Clark.
For experienced CFOs its a place to give back, and to encourage the next generation of finance leaders. Chances are the things they are struggling with are things you have already solved.
How did GrowCFO start?
Dan Wells started GrowCFO in January 2020. Prior to that he was a partner in KPMG. I first spoke to Dan in February, and he already had a thriving community of CFOs established. We met on linkedin, and quickly ended up in an extended phone conversation. The first of many. Soon after I invited Dan to be a guest on The Next 100 Days Podcast. The relationship grew from there.
That first phone call happened in Costa Coffee on the way home from my last face to face client meeting. Little did I know the next one would have to take place with us all working remotely. The next consulting project had been planned for ages too. It didn't happen. Welcome to Lockdown! Little did I know that my whole life had just changed.
Besides consulting, I also worked with IA seminars, delivering courses in the classroom to develop tomorrow's finance leaders. I focused on delivering classes that let people learn practical rather than theoretical skills in a safe space. I teach most of the skills you need to be a successful strategic business partner
Strategy
business planning
budgets & rolling forecasts
ZBB & cost reduction
Understanding the economic engine of the business with ABC
KPIs, nonmembers financial reporting balanced scorecards
I added some free resources to Dan's website to help finance leaders who needed to replan quickly during lockdown. At the same time I was looking for ways to take the things I teach in the classroom into the online space. Suddenly rather than adding them to my own website I was developing things on the GrowCFO platform.
What's GrowCFO's Why?
Dan can trace the idea of GrowCFO back a lot further than last January. Back to the many CFOs he used to meet as big 4 clients. Our mission started several years ago during a focus group with ambitious finance leaders. Dan listened carefully to the challenges that nobody was dedicated towards solving:
Becoming a CFO requires you to learn many new skills that take a long time to master;
People feel overwhelmed with tasks and are battling problems already solved by others; and
CFOs often feel lonely at the top and would benefit from a strong collaborative peer group.
The message was clear: finance leaders require easy access to the combined knowledge and experience of the CFO community. We needed to build an independent organisation fully dedicated towards helping ambitious finance leaders to achieve your full potential.
During the past few years, we have all been busy creating resources for you, the finance leader. Most of these have been developed in the finance leader community and led by inspirational CFOs, including:
Peer group development programmes and private mentoring for aspiring or first-time CFOs;
A huge library of online training lessons covering your CFO competency framework; and
Collaborative events, forums and podcasts across an important range of relevant topics.
Everything we do is designed to support you in the most time-efficient manner and to help you give back to the next generation.
We hope that our mission inspires you to join our cause and to enjoy the benefits of collaborating with such a wonderful community.
The GrowCFO Community
The GrowCFO community is free to join, and once a member you can network with your fellow finance leaders and join in online discussions. We meet face to face too, over Zoom. Hopefully we can supplement that with some in person events once Covid-19 is behind us.
The Situation Room
The Situation Room is our live Q&A forum. It happens over Zoom, once a fortnight, 1pm Thursday. The room is open to every GrowCFO member to attend. Its a place to meet other finance leaders, get to know each other, share issues and problems.
A huge range of diverse topics have been discussed. Last week we chatted in depth about the economic outlook for the next couple of months, with a range of interesting and diverse views from across a broad range of industries.
Future of Finance Functions
Every Tuesday at 12pm GMT we focus on Systems, Roles and Automation: What a modern day finance function should look like and how it is likely to evolve going forward.
Way back in the first session we asked you, the members, what topics you needed to know more about. You gave us quite a long list. We've covered many of them, but there are more still to do. We've covered lots of finance systems & automation themes; business change topics; and the people aspects of finance transformation.
Women Finance Leaders
Once a month a very active group of ladies get together over Zoom and focus on the issues they find give them the biggest challenge. We've covered off personal branding; imposter syndrome; assertiveness and difficult conversations; and a few other topics besides.
The group isn't just for the ladies. We focus on the problems they highlighted in the very first meeting of the group, but anyone male or female that needs support in the area under discussion is more than welcome.
GrowCFO Premium
There's lots to do in GrowCFO as a free member. If you really want to develop your skills and progress your career there's lots more as a premium member. Premium membership is either monthly or annual. The subscription gives you access to all the online resources in the development programmes. You can join in with premium member only events such as "An Audience With" or "Monday Masterclass". For an additional charge there's also one on one or group mentoring available.
Development Programmes
Our flagship Future CFO and Finance Leader programmes provide structured curricula to identify your skills gaps and accelerate your career development action plan. Learn from inspirational CFOs within regular group sessions, alongside your peers.
Online Lessons
Our extensive course library comprises hundreds of online lessons across a range of courses, designed by experienced finance leaders. We are constantly adding new lessons to support your continued career development. Choose from dedicated programmes and self-paced modules.
Professional Mentoring
Our mentors are experienced CFOs who have made the journey before, conquering the challenges that you will face. Mentoring will support your personal growth by 'stretching' you, helping you to move out of your comfort zone and closer to your full potential. Once you join GrowCFO you can request a chemistry call and find out if mentoring is right for you.
What's Next?
GrowCFO started on the mighty networks platform. We found that wasn't good enough if we wanted to deliver CPD accredited courses. We developed our own website to host courses. The community and learning centre were in two different places, with two different logins.
The result? Confused members, and difficult for us to administer. We wanted to solve this and improve user experience. We've taken the decision to move everything to the website. This is in progress right now. There's a huge amount to move so please bare with us, it might take a little while to migrate everything.
The exciting development is a new mobile GrowCFO app. Its going to be tailored to your needs. Hopefully we can launch it by the end of quarter 2.
And who knows……we might eventually be able to work offline as well, and meet some of you in the flesh!
Podcast: Play in new window | Download