#124 How to Keep Up With New Automation and AI Solutions with Jim Simpson CEO at Ziptech Services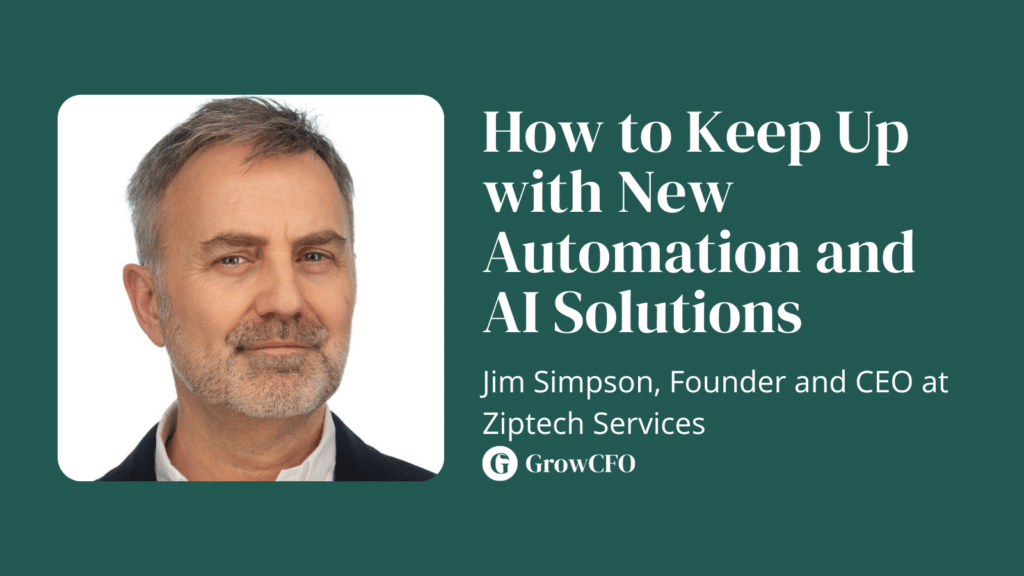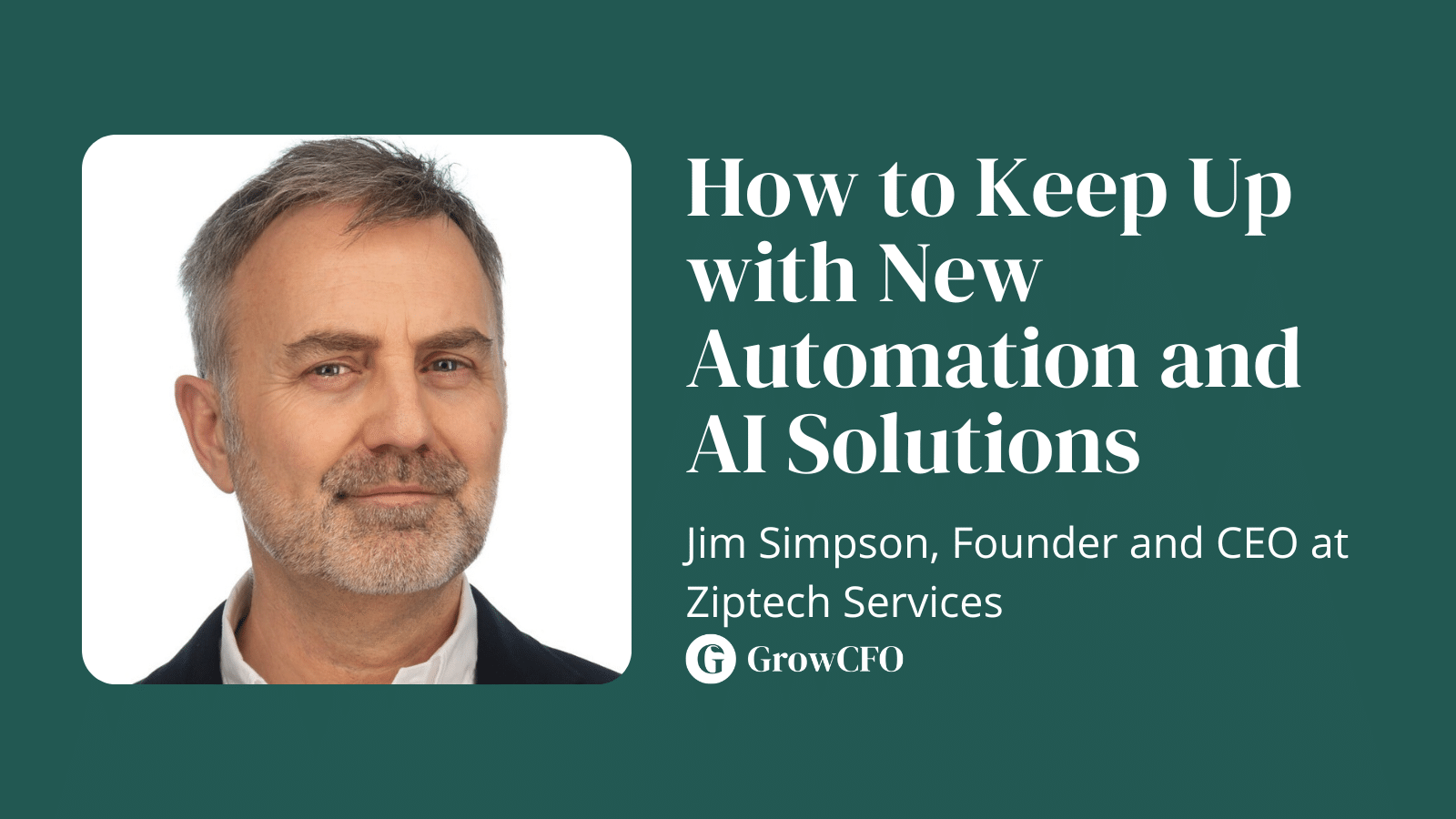 As a CFO, you will often need to make strategic choices in areas where you have little or no expertise. This makes it difficult to reach informed decisions. Some of the common questions Jim finds CFOs ask include:
Business process automation – How could it improve my business and how do we get started?
Governance and financial controls – How do I know when I am getting ROI from my IT spending?
Security and compliance – How do I know if my network and remote workers are secure?
Future-proofing your investment – How can I build an infrastructure today that will see me through tomorrow?
Links
Timestamps
00:11 Kevin introduces Jim Simpson, a technologist.
04:59 What's going on in the world around automation and artificial intelligence?
10:30 How do business leaders keep themselves up to date with technological changes?
14:30 How do you make sure you're getting the right people along?
19:25 How to write a blog post with Otter.
24:21 Software that can look for errors and patterns.
29:31 How do we get our heads around some of this?
32:01 What sort of person or people would you be looking at for this role?
Podcast: Play in new window | Download