#117 How to Avoid Failure in the First 100 Days in Your New Role with Catherine Lamb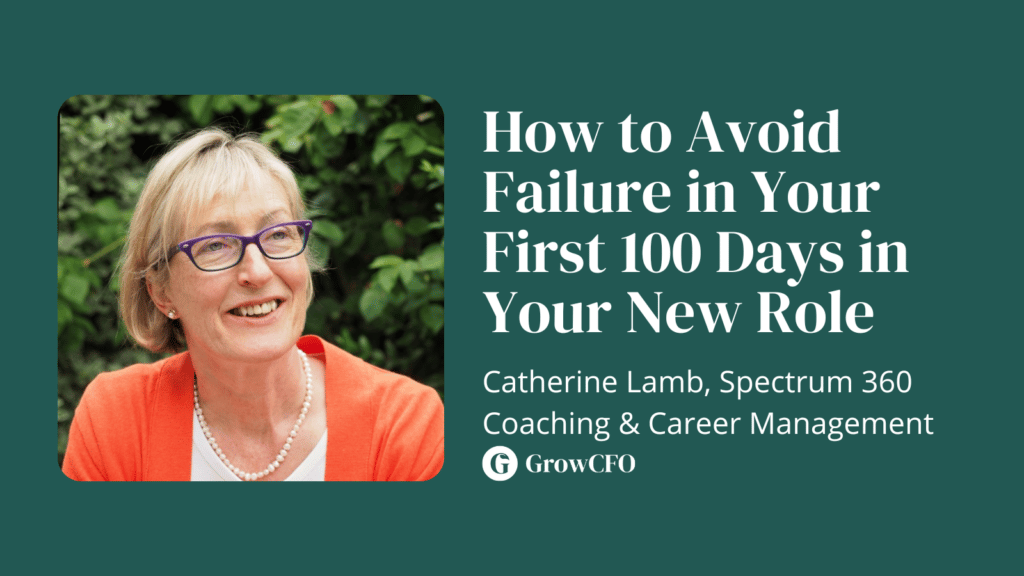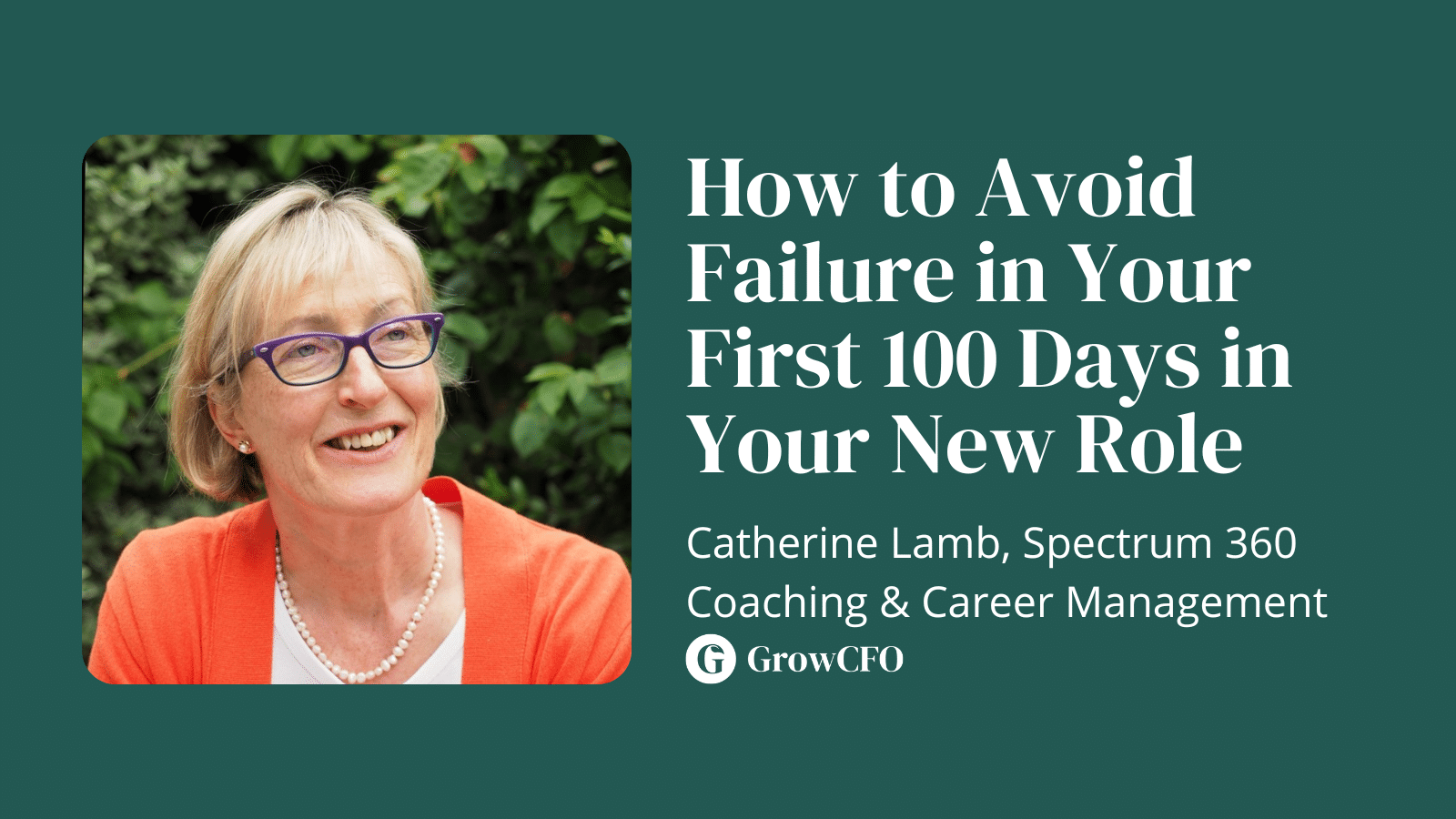 On this week's GrowCFO Show, we're talking about the fear of failure. What happens if it all goes wrong in the first 90 or 100 days in your new role as a CFO or top finance leader?
Kevin Appleby is joined by Catherine Lamb from spectrum 360 coaching career management. Kevin and Catherine discuss how you should approach your first 100 days in a new role. They discuss how to lose your old identity and put on a new one, and spend time looking at imposter syndrome and what to do if you find yourself suffering from it.
Do you fear failure when you take on a new role?
Don't worry, it's quite a common problem, as Catherine Lamb explains. Catherine gives us some great advice on dealing with that fear and some great practical strategies to help you avoid the fear in the first place. We've also got some great free resources to help you go further. Take a look at the links below.
Links
Timestamps
0:11 What happens if it all goes wrong in your first 90 or 100 days as a CFO?
7:54 The importance of having a mentor in your new role.
13:11 Is there a particular period in a new role where you can get away with asking silly questions?
18:26 Kevin's first 100 days in business.
23:46 Who are the best people to tell you what's going wrong?
29:21 The fear of coming up short in the first 100 days.
34:06 The CFO competency framework and how it's changing.
Podcast: Play in new window | Download