#102 How to Gain Control of Your Time with Laura Vanderkam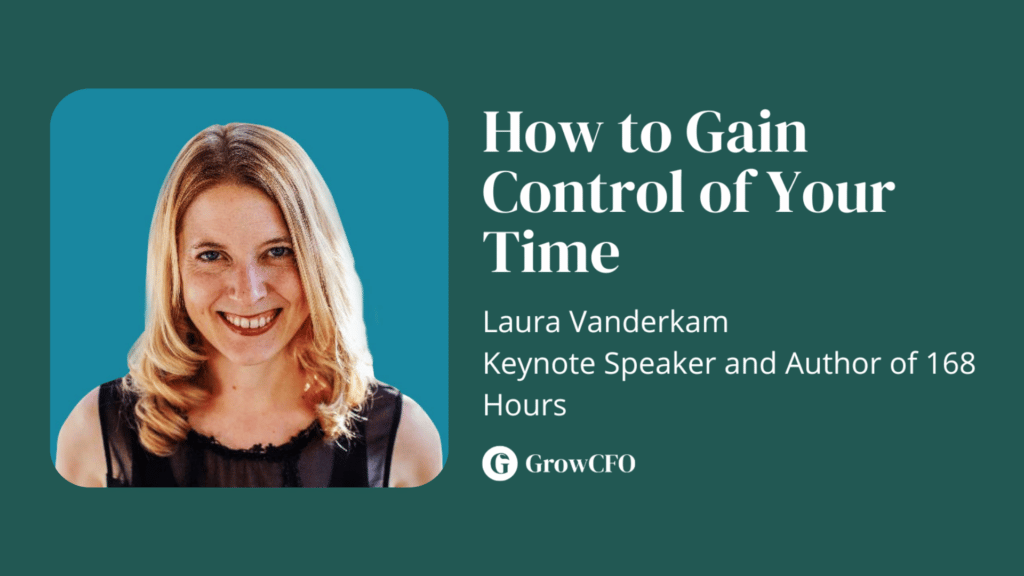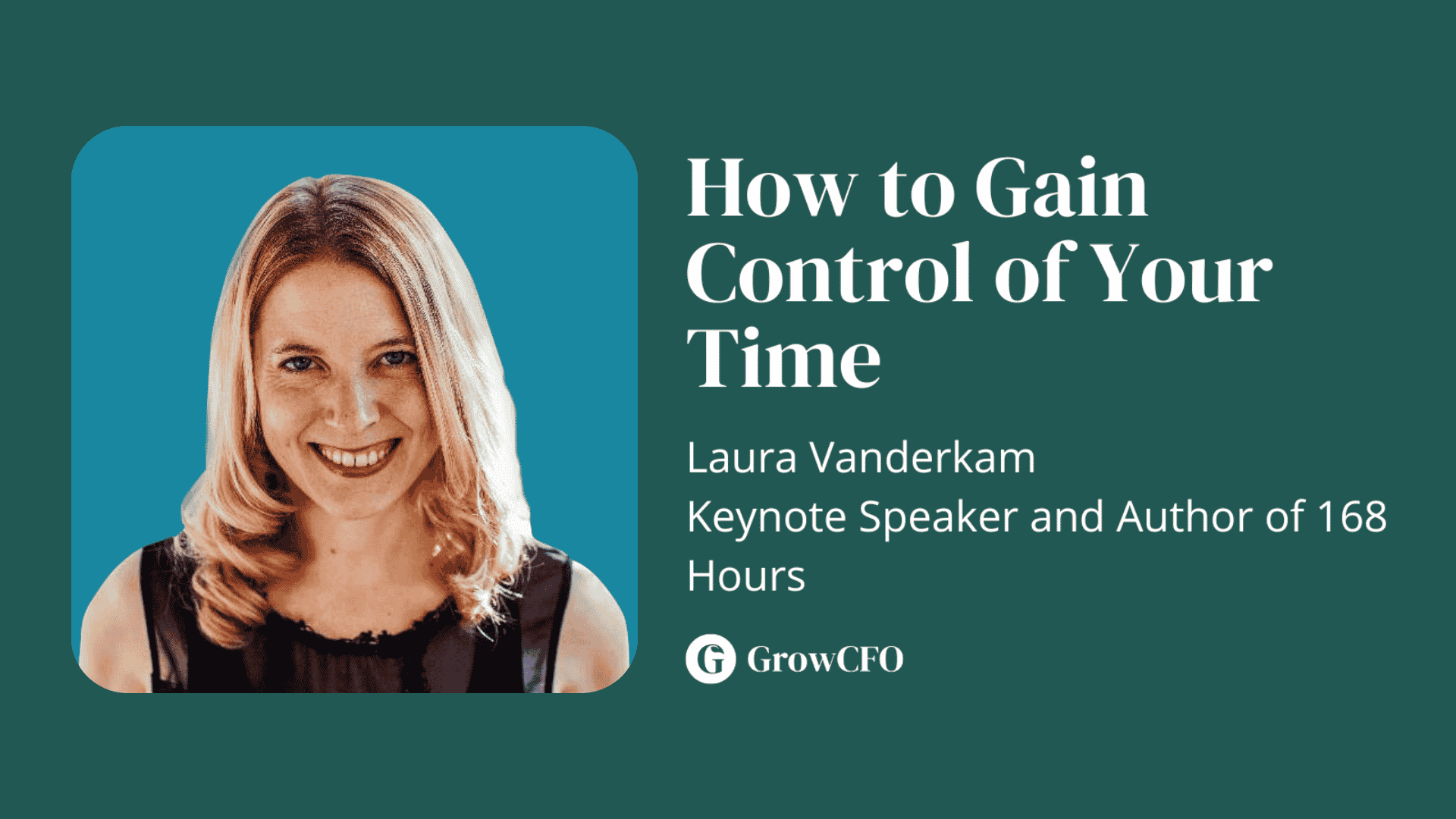 They tell you never to meet your heroes. So did Kevin Appleby make a mistake inviting Laura Vanderkam on to the GrowCFO Show? You will have to listen to the episode and make up your own mind about that!
Kevin recommends Laura's book "168 Hours" every time he runs a module 3 workshop on GrowCFO's Future CFO Programme. It's essential reading if you need to find a few extra hours every week to sort out your own personal development and career progression. Laura tells us more about 168 hours in this week's episode.
Laura Vanderkam is a keynote speaker and author of multiple books. She is about to release her latest work "Tranquility By Tuesday" based on a time diary study of over 150 people. In the book, you'll learn nine tried-and-true "rules" to easily build opportunities for joy, nourishment, and fulfilment into your schedule. These strategies will help you make what you want to happen, actually happen, instead of letting the minutiae of everyday life get in the way. Better still, listen to the podcast episode as Laura reveals to Kevin what all 9 rules are. These rules of course are of limited use to Kevin. He might get to have tranquillity next Tuesday, but his problem is he still can't get the hang of Thursdays!
Links
Timestamps
00:43 Why is Laura Vanderkam Kevin's heroine?
01:35 Laura explains 168 Hours
03:40 How do you make time?
5:22 Doing a time audit
7:55 168 hours is a recommendation in Module 3 of the Future CFO Programme
09:15 The importance of a morning routine
12:31 Tranquility by Tuesday
14:10 The 9 different strategies or rules
15:20 Rule 1 – Give yourself a bedtime
15:50 Rule 2 – Plan on Fridays
18:44 Rule 3 – Move by 3pm
20:35 Rule 4 – Three times a week habit
23:00 Rule 5 – Create a backup slot
24:55 Rule 6 – One big adventure, one little adventure
27:27 Rule 7 – Take one night for you
29:37 Rule 8 – Batch the little things
31:20 Rule 9 – Effort full before effort less
Podcast: Play in new window | Download