The Ten Roles of a Finance Business Partner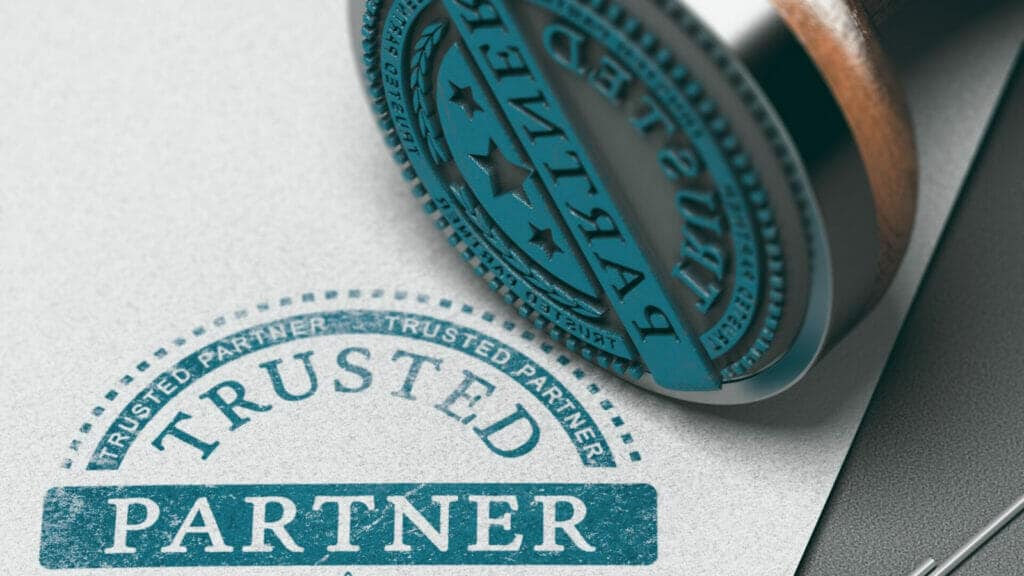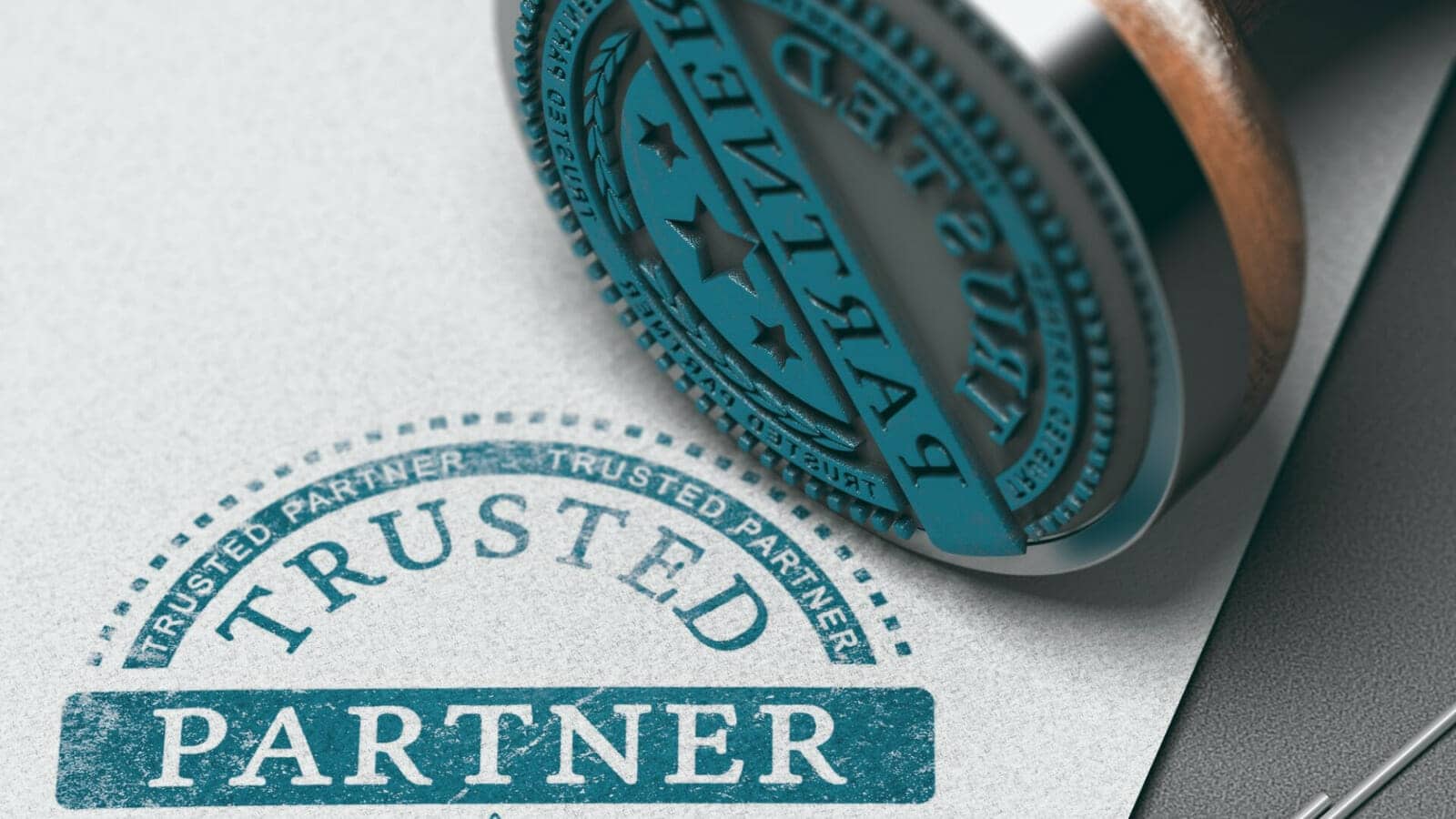 A Finance Business Partner (FBP) is someone who provides financial expertise and support to an organisation. They work closely with other departments across a company to help with their finance-related and other needs.
A good Finance Business Partner is someone who understands both the financial and business aspects of an organisation. They can see the big picture and make decisions that are in the best interest of the company.
To deliver the role effectively, FBPs need to be strategic thinkers who can see beyond the numbers. They use their financial expertise to help businesses make sound decisions that will improve their bottom line. In addition, they must be able to effectively communicate with other members of the organisation, including non-financial staff.
An effective Finance Business Partner is a true partner in every sense of the word. They work collaboratively with other departments within an organisation to ensure that everyone is on the same page and moving towards common goals. A good Finance Business Partner always has the best interests of the company at heart and has a vested interest in seeing all parties succeed.
The ten most common roles of a Finance Business Partner
Building trusted relationships
Finance Business Partners gain the trust of their colleagues to provide accurate advice and support. This requires them to build an open relationship so that other people share their biggest challenges on a timely basis. This can be achieved by being open and honest in return, as well as always acting in the best interests of the company.
Bridging different departments
FBPs act as a link between the finance team and other departments within an organisation. This ensures that all departments work with finance in an effective manner and are kept informed about progress and developments. It also helps to quickly address any concerns or queries.
Providing insightful data
FBPs have a detailed understanding of the financial situation of the organisation and can provide valuable insights and recommendations. This data can be used to monitor progress against targets and make informed decisions, such as where to allocate resources, how to cut costs, or which individual activities are performing well.
Bringing the numbers to life
FBPs take complex financial data and explain it in a way that is easy for non-finance people to understand. FBPs use storytelling to link the financials to commercial activities and highlight the key drivers. This provides decision-makers with the information they need to make informed decisions.
Influencing strategies
FBPs are well-placed to provide input into strategic conversations and ongoing strategic decisions that help shape the direction of the company and its various departments. This ensures that everybody is focusing on areas that will help deliver its financial goals and longer-term objectives by having access to somebody who has strong awareness of the bigger picture.
Initiating new ideas
FBPs are always on the lookout for new ways to improve the effectiveness and efficiency of each department. This could involve finding new sources of income, cutting costs, or improving processes. There are numerous opportunities for FBPs to contribute new ideas that will benefit other teams.
Contributing to decision-making
FBPs are well-placed to provide input into daily decisions across a wide range of topics. Their unique perspective combines financial expertise with a commercial mindset, knowledge of the performance data and an awareness of the bigger picture. This helps to make decisions in the best interests of the company.
Driving performance
FBPs ensure that key operational, commercial and financial targets are delivered across each department. They provide relevant training to each team, explain financial concepts to people from a non-finance background, and offer ongoing advice and support as required.
Solving other people's problems
Finance professionals typically have strong problem-solving skills and provide a logical mindset toward resolving issues. A financial background helps FBPs to identify the challenges that other departments are facing and offer solutions that can overcome these issues, whilst also saving the company time and money.
Creating value
FBPs are always looking for ways to add value to the company and improve its financial performance. This could involve identifying new sources of income, negotiating better deals with suppliers, or finding ways to cut costs. FBPs help to generate the additional value that can only be obtained when different departments work together effectively.
A Finance Business Partner offers huge benefits to a company and plays a vital role in supporting non-finance teams. By focusing on the above, FBPs are well-placed to support each department and provide the necessary support to help other teams deliver their strategic objectives in an efficient and effective manner.
Develop your Finance Business Partnering skills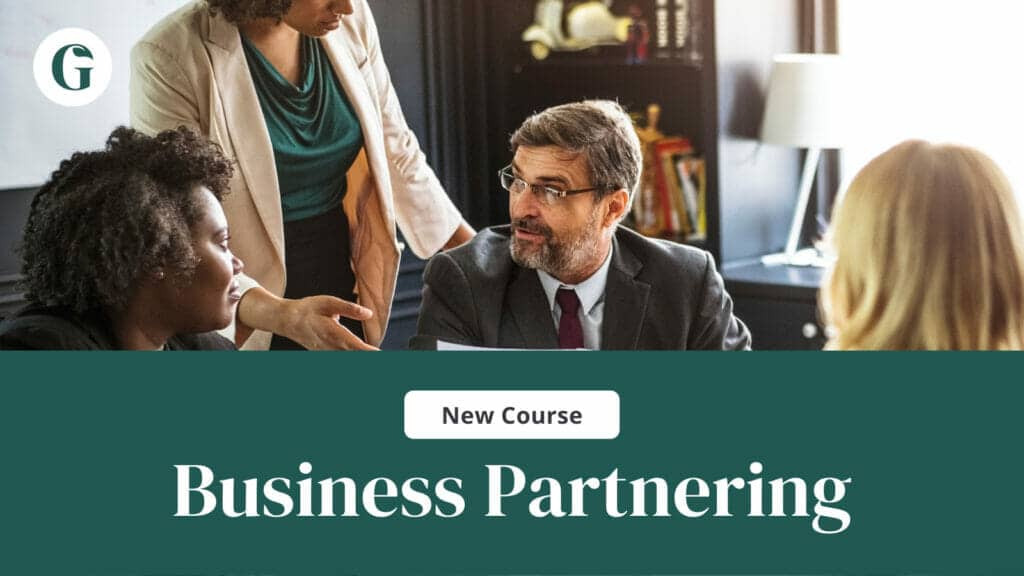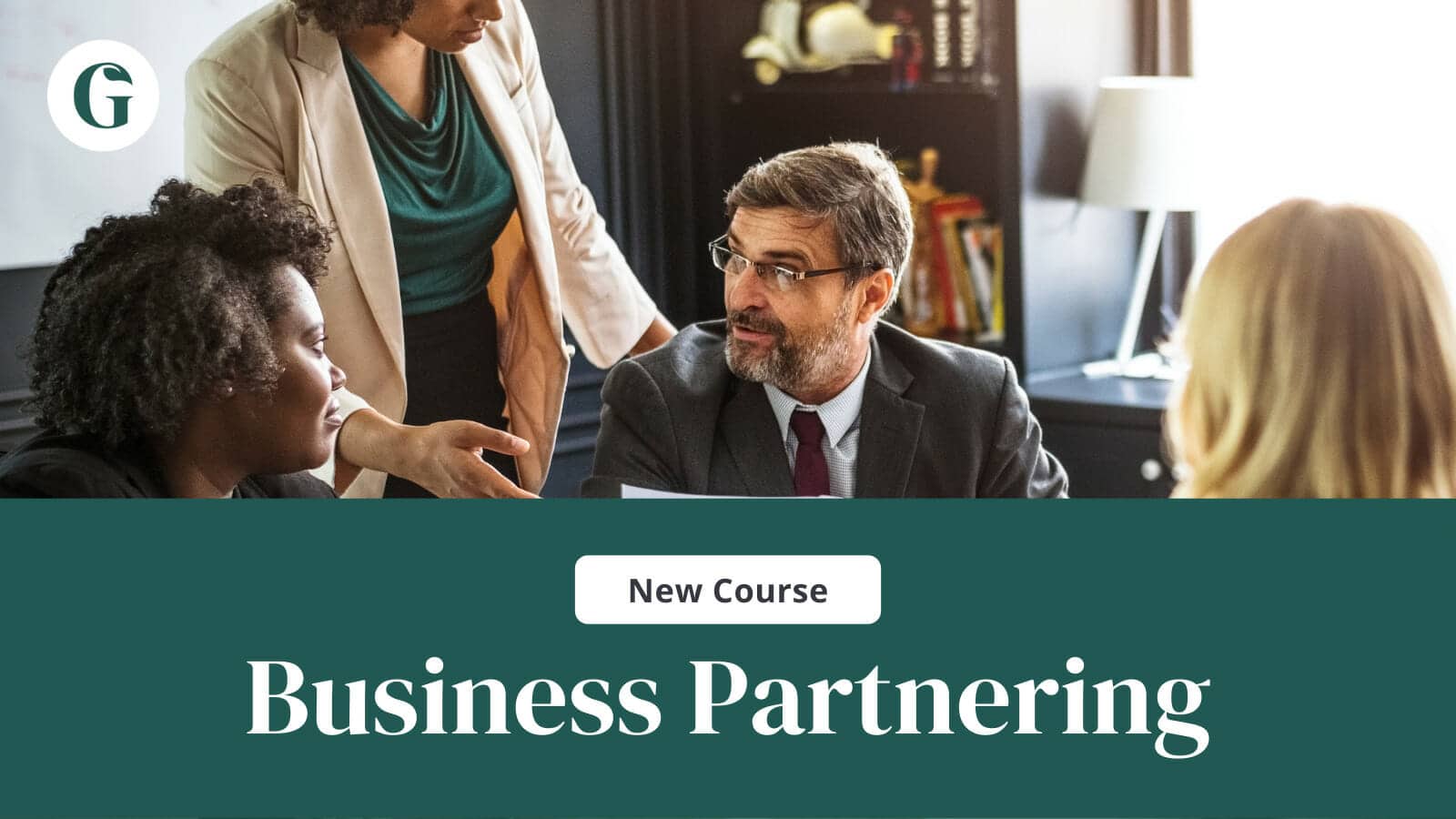 GrowCFO has worked with many senior members of the finance leader community to create our newest online course: Business Partnering. The course will guide you on how to successfully deliver each of the above ten roles of a Finance Business Partner.
It has been designed to help everybody within a finance team, regardless of their individual role, given that all finance function team members should be building trusted relationships with people from across your business and helping them to deliver their performance targets.
As with all our team development courses, you will receive a course certificate upon completion for your CV and LinkedIn profile.
GrowCFO Team Plan and Premium members have immediate access to the course! Click here to get started.
Finance leaders who would like to provide your finance team with access to this course should visit GrowCFO for Finance Teams.