#72 Are you Ready to be a CFO? with Dan Wells Founder of GrowCFO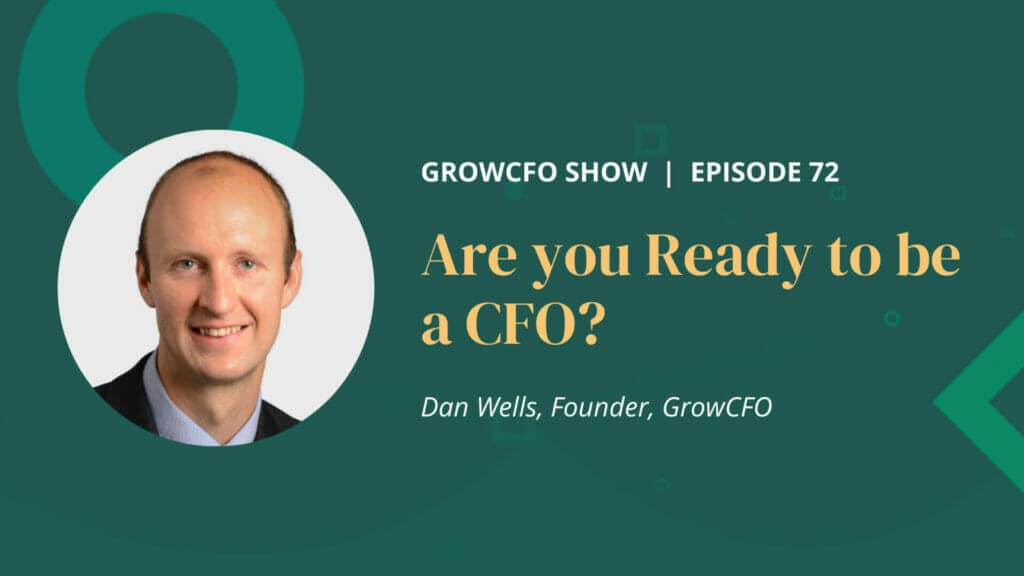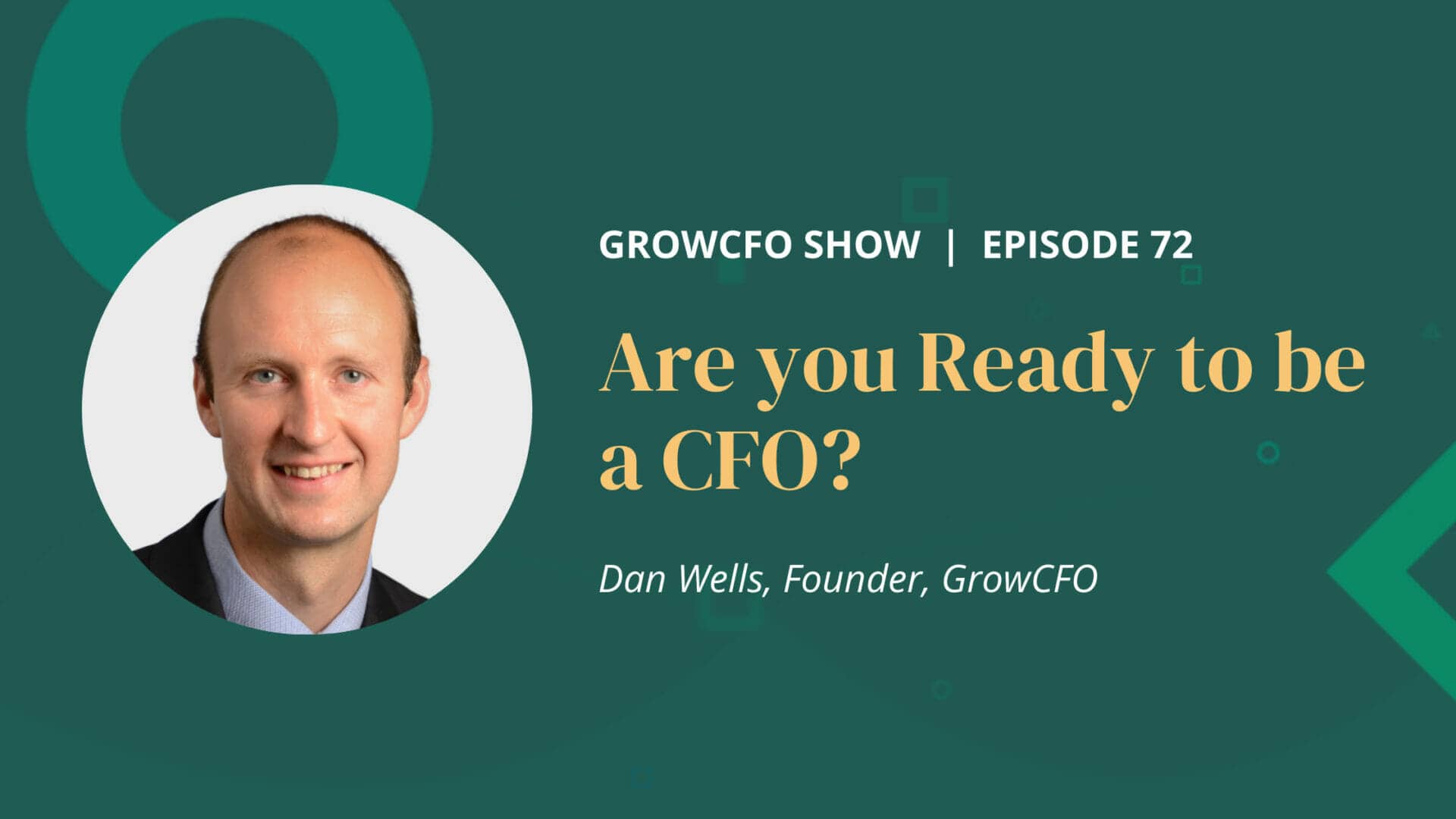 Are you ready to be a CFO? To step into your first CFO role. How do you know if you are ready to make the transition to that number one role in finance? That's the question Kevin Appleby posed to Dan Wells on this episode of the GrowCFO Show. Kevin asked Dan if there is any such thing as a CFO readiness indicator or CFO readiness index. Dan doesn't believe there is one single measure of CFO readiness. He goes on to explain the various skills and levels of experience you need to be a successful CFO. These vary according to the type of CFO you want to become and the nature of the organisation you plan to work for.
Are you ready to be a CFO? Some questions to ask yourself
If you feel you are ready to be a CFO then as a minimum you should be saying yes to the following five questions:
Do you have a strategic mind? As a CFO, you will need to think beyond the numbers and see the big picture. You need to be able to develop strategies that will help your company achieve its goals.
Are you are a good communicator? As CFO, you will need to communicate with different stakeholders within your company. You need to be able to explain financial concepts in a way that non-financial people can understand.
Are you comfortable with change? Change is inevitable in business. As CFO, you need to be comfortable with change and be able to adapt quickly to new situations.
Are you a good problem solver? As CFO, you will be faced with many challenges. You need to be able to identify problems and find solutions quickly.
You have leadership potential? As CFO, you will need to lead your team and inspire them to achieve great things. You need to be able to motivate and mentor your team members.
But feeling ready is just a start. Listen to the show and hear Dan explain the other dimensions of CFO readiness, why one size doesn't fit all, and why there is no easy way to measure CFO readiness or have a CFO readiness index.
Links
Timestamp
00:41 How do you know you are ready to be a CFO?
03:06 The skills every CFO needs
04:00 The three types of CFO
04:10 The financier CFO
05:37 The strategist CFO
06:52 The operator CFO
08:02 The GrowCFO competency framework
09:13 Which competencies are most relevant to you as an individual; Module 3 of the Future CFO Programme
11:29 Which type of CFO do you want to be?
13:30 3 Different scenarios for your first CFO role
17:56 The relationship with the CEO, and the cultural fit
19:54 A proper action plan, not a CFO readiness index
22:18 The things we cover in the future CFO programme
25:30 What are your next steps?
Podcast: Play in new window | Download