#62 Creating a Resilient Finance Team with Pinky Jangra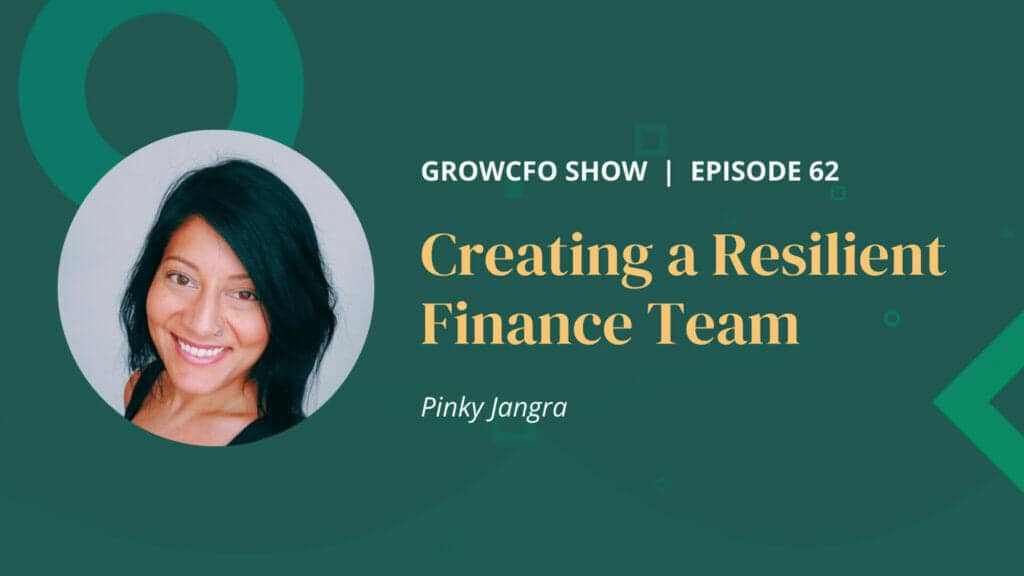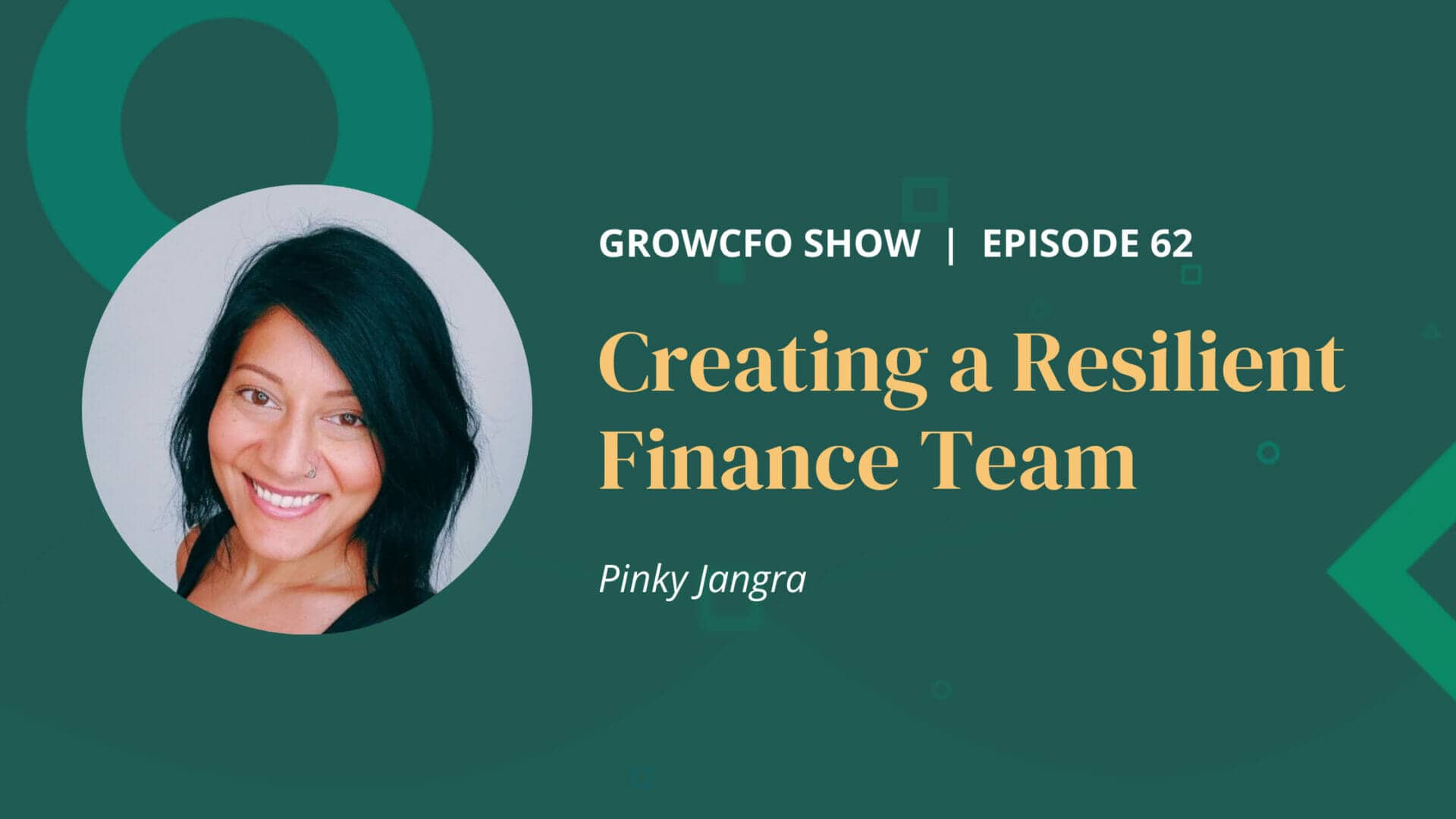 Pinky Jangra teaches resilience to individuals and teams. She joins Kevin Appleby on the GrowCFO Show to explain how to create a resilient finance team.
About Pinky Jangra
Pinky has delved into many branches of human development and behaviour, enabling her to build a rich understanding of the human experience – mind, emotions, body, behaviour and soul.
Pinky has been teaching her own courses since 2015. She delivers her proprietary Resilience Training to a variety of audiences online, in person, in business and personal environments. 
She combines her human development knowledge with 10+ years of corporate and consulting experience to help organisations with other people related areas including wellbeing, culture, change management and leadership development.
Following this path enables Pinky to do what she loves – "leading people towards their greatness, growth and transformation. I love seeing people blossom. I love seeing them step into their own power and unlock their inner genius. We are not here to play small, to be bystanders, to be at the whim of our circumstances, beliefs and other people's expectations. We are powerful creators, each bearing gifts and talents, we are able to overcome even the toughest challenges. We're here to make our lives, our teams, our companies and our world better together."
How to create a resilient finance team
Pinky says it depends on what your focus is for the training. If you're doing resilience training for individuals, or for the team as a whole. Whichever it is, the first thing she starts with in all her training is self awareness skills.
The first thing you have to understand is what's going on in any person's mind, emotions, body behaviour, any given time. So that's really what you do to set the foundation.
And then if you are doing something for a team you can start looking at a vision of what you actually want to create, collectively, or you can do it for an individual.
Visioning is only the start. Pinky teaches five or six different elements of resilience. Some people just say, oh, to build your resilience, you need to just work on your mindset, or you need to do some exercise. But you are a holistic being, everything about you is a system, everything is working together.
Pinky does look at mental resilience, looking at your own mindset. But theres much more.
She then considers emotional resilience, what do you do when you're stressed? And how are you handling difficult emotions and anxiety? And so on? Are you processing them? Are you regulating them? Pinky has a whole toolkit to help you.
Then there's also behavioural resilience. So what are you doing? Are you one of those people who just says yes to everybody? And then you wonder why you're so overwhelmed as a simple example.
Using these techniques together, you end up creating a resilient finance team
Listen in to the full recording as Pinky tells us much much more about each element of resilience.
Find out more about GrowCFO
If you enjoyed this podcast you can subscribe to the GrowCFO Show with your favourite podcast app. The GrowCFO show is listed in the Apple podcast directory, Google podcasts and many others. Why not subscribe there today? That way you never miss an episode.
GrowCFO is a great place to extend your professional network. You can join GrowCFO as a free member today and take part in our regular networking events and webinars.
Premium members also have access to our extensive training centre. Here you can enrol in our flagship Future CFO or Finance Leader programmes.
You can find out more and join today at growcfo.net
Podcast: Play in new window | Download