#60 Communicating in a Crisis with Tom Berry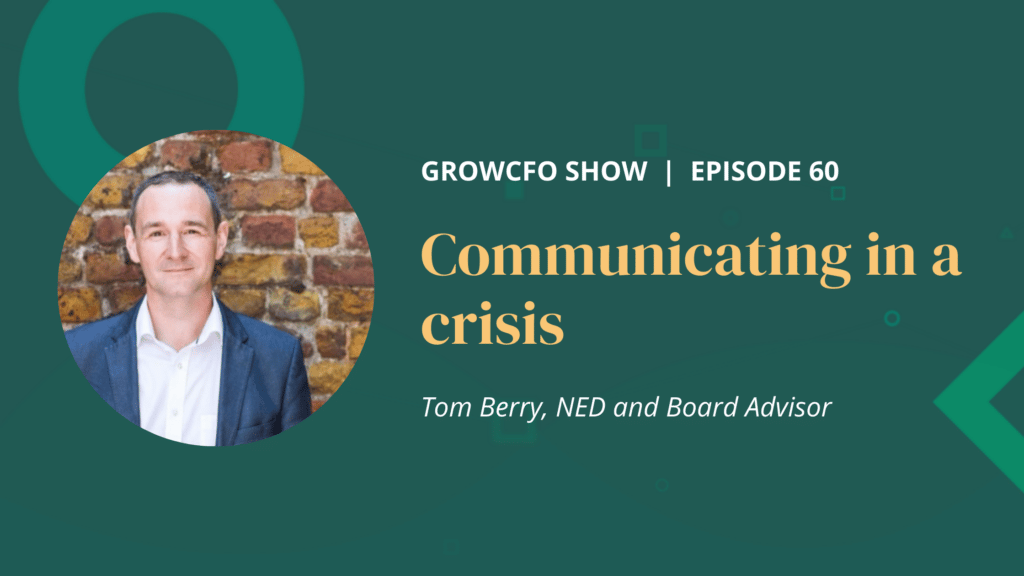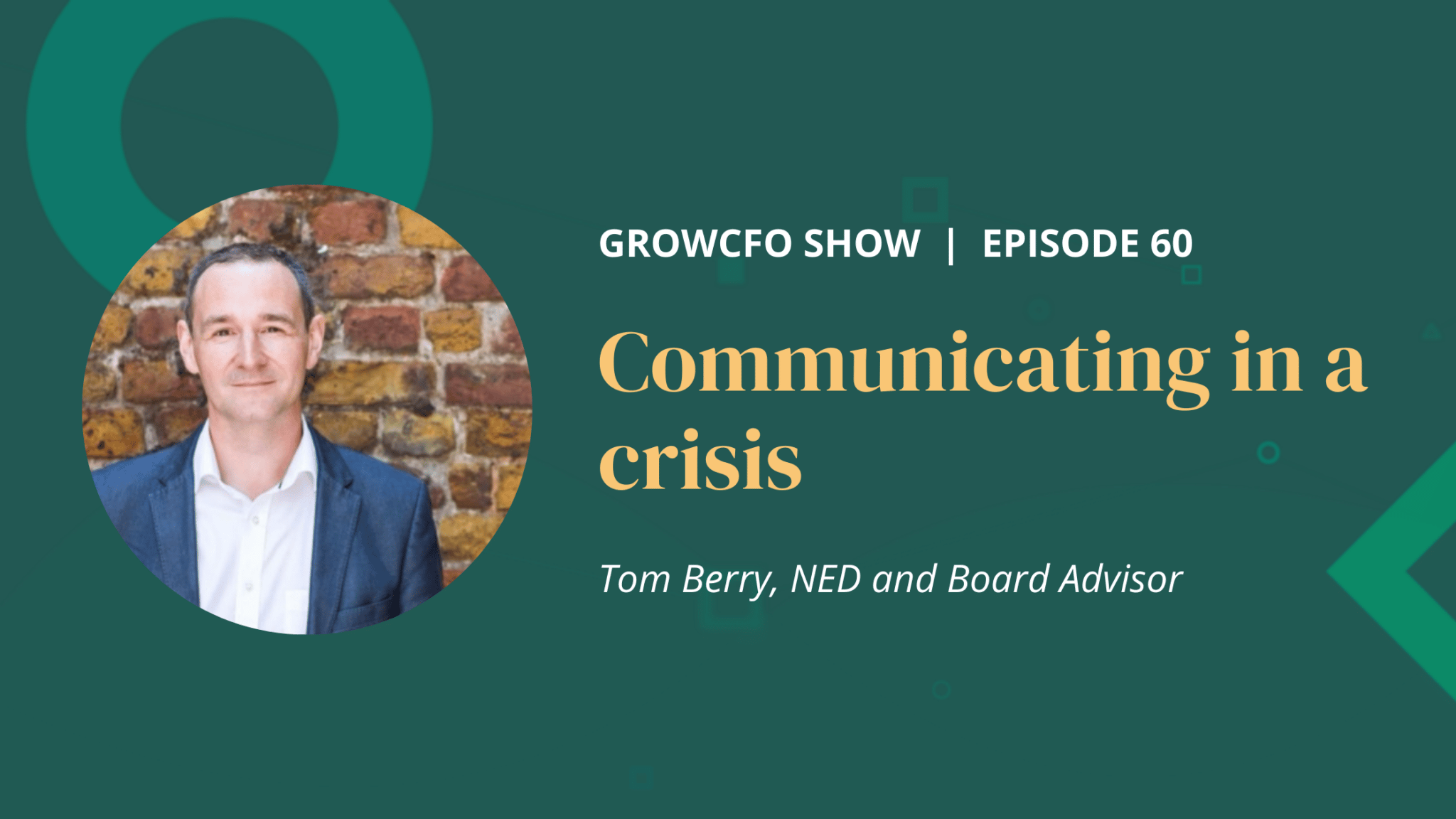 Tom Berry joins us on the GrowCFO Show to talk about communications. Tom is passionate about building businesses, creating brilliant places to work, teaching kids and making people happy. His background is in journalism and communications. These days he teaches business in a secondary school and has several non-executive directorships. We discuss communicating in a crisis.
Communicating in a crisis isn't easy
Tom's main advice is "Don't Panic". Communicating in a crisis needs to be calm and clear. Honesty is important, and it can be a mistake to hide bad news. The CFO needs to assess their skills. Just because the CFO has all the information doesn't make the CFO the right person to communicate it. If communication isn't your strength then get somebody else to deliver the message. Tom has much more to say than just this. Listen to the recording to get Tom's full advice on communicating in a crisis.
Tom Berry as a Non Executive Director
Tom moved from being a financial journalist to running a communications agency. He went on from there to become a Non-Executive Director. Tom tells us how that journey came about and his passion for working with mental health charities.
Why a CFO should also be a NED
Tom advises CFOs to consider taking on a Non-Executive role too. It gives an insight into a different organisation, allows you to see first-hand how other companies work. A good NED listens and is constructively critical. The CFO can enhance their skills by learning to do this. The transfer of ideas across organisational boundaries can be invaluable. CFOs can bring ideas back to their own business.
What makes a good CFO?
Tom has worked with quite a few CFOs.
He believes a good CFO is somebody who will look very closely at the underlying truth and tell the board the truth. A good CFO doesn't talk to the board that often, but when the CFO needs to communicate he will do so and you know it will be important. There's no point in repeatedly talking about the status quo.
Find out more about GrowCFO
If you enjoyed this podcast you can subscribe to the GrowCFO Show with your favourite podcast app. The GrowCFO show is listed in the Apple podcast directory, Google podcasts and many others. Why not subscribe there today? That way you never miss an episode.
GrowCFO is a great place to extend your professional network. You can join GrowCFO as a free member today and take part in our regular networking events and webinars.
Premium members also have access to our extensive training centre. Here you can enrol in our flagship Future CFO or Finance Leader programmes.
You can find out more and join today at growcfo.net
Podcast: Play in new window | Download