#52 GrowCFO's Finance leader support Forums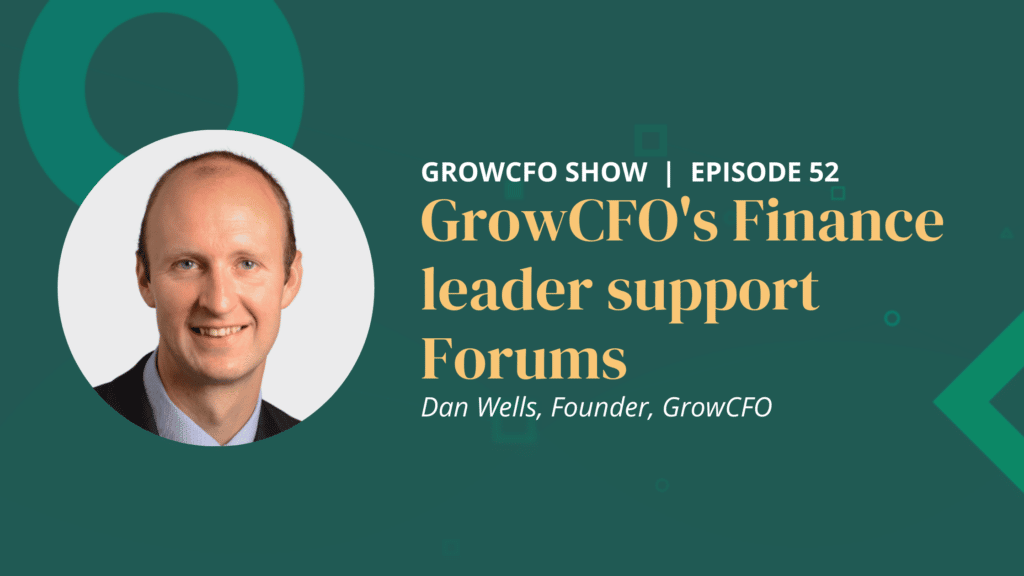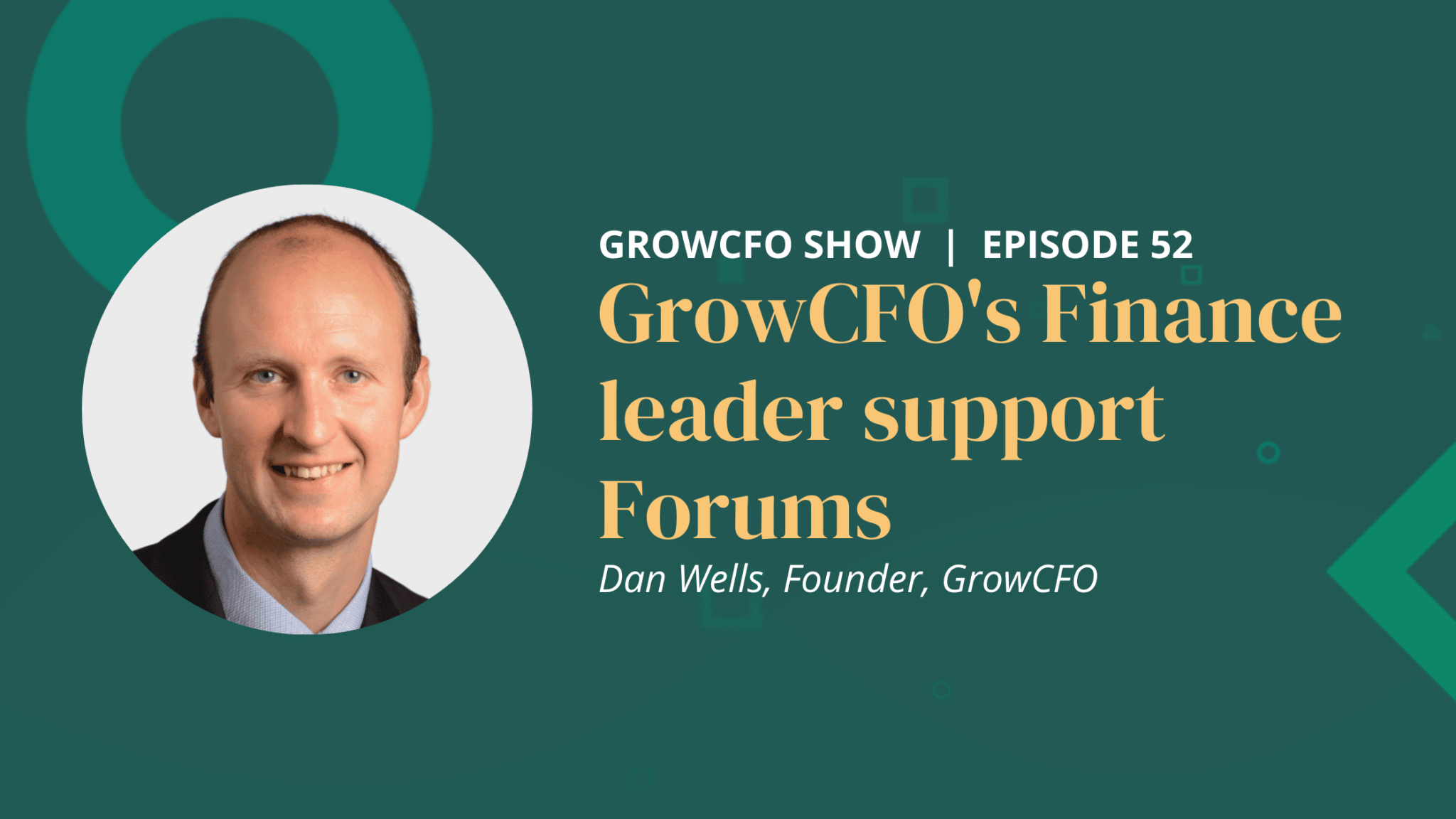 Kevin Appleby is joined by GrowCFO's Founder and CEO Dan Wells to discuss the launch of GrowCFO's Finance leader support Forum.
Finance leader support Forums overview
GrowCFO's community support Forums help finance leaders to share knowledge, seek advice and solve common issues. They allow free or Premium members to quickly benefit from the combined knowledge and experience of your finance leader community.
Many finance leaders are spending too much time delivering recurring finance tasks that add little value to your business. These Forums contain valuable insights regarding how you can automate, outsource, delegate or ditch such tasks. As a result, you will have more time available to make a bigger impact in your role.
As you get more involved in strategy, you will face challenges that you have never experienced before. In most instances, your community will have already conquered such challenges and can easily share the solutions with you. This will save you huge amounts of time and allow you to quickly identify the best solutions.
How many finance leader support Forums are there?
There are two finance leader support Forums.
Of these, the main Forum is called Finance Leaders Community and is designed for all GrowCFO members. This is where the majority of the community discussions take place and is the ideal place for you to discuss your specific challenges with the community.
There is also a Forum for the Future CFO Programme. This is designed to help you with your biggest challenges towards securing your first CFO role. Within this Forum, we also post regular updates for our Future CFO Programme activities to ensure that our participants don't miss anything exciting!
We previously had various other Forums featuring The Situation Room, Women's Finance Leaders and Startup/Scaleup Finance Leaders. However, we found it more effective to have one main community Forum and there is a tagging system to help you quickly navigate to the most appropriate discussions.
Who should join the finance leader support Forums?
Our finance leader support Forums are available to all free and Premium members.
We recommend that everybody in the community joins the Forums as they will save you lots of time and help you get to a better answer.
In fact, it is hard to think of a reason why you would not want to join in the Forums…!
Where you can access the finance leader support Forums?
Any GrowCFO community member can access our finance leader support Forums within the GrowCFO website. Simply log in and click on Forums within your left-hand menu bar.
We also strongly recommend that you download your free GrowCFO mobile app by typing GrowCFO into your App Store. We have integrated GrowCFO's entire platform into your App, which provides a fantastic user experience and is very popular!
How to get started
Your starting point is to click on your Finance Leader Community Forum and introduce yourself to the community.
Tell them a few basic details about your job title, company, location and aspiration. You will be pleasantly surprised how friendly and welcoming people are!
Next, scroll through the various discussions and benefit from the insights offered by other community members. Think about your biggest challenges and click on New discussion to seek advice from your peer group.
Monitoring the Forum activity
You will receive tailored notifications when other members reply to your discussions. This provides you with an opportunity to enter into conversations across a number of members within a particular topic.
Don't be surprised if other members also offer to support you in more detail through private messages or phone call – we are friendly and helpful bunch…!
We recommend that you scan through the latest Forum activity every few days and show your willingness to help others by contributing to their conversations. It is surprisingly quick and easy to stay informed by using GrowCFO's mobile App.
Find out more about GrowCFO
If you enjoyed this podcast you can subscribe to the GrowCFO Show with your favourite podcast app. The GrowCFO show is listed in the Apple podcast directory, Google podcasts and many others. Why not subscribe there today? That way you never miss an episode.
GrowCFO is a great place to extend your professional network. You can join GrowCFO as a free member today and take part in our regular networking events and webinars.
Premium members also have access to our extensive training centre. Here you can enrol in our flagship Future CFO or Finance Leader programmes.
You can find out more and join today at growcfo.net
Podcast: Play in new window | Download