#32 The Future of the High Street with Ajmal Mian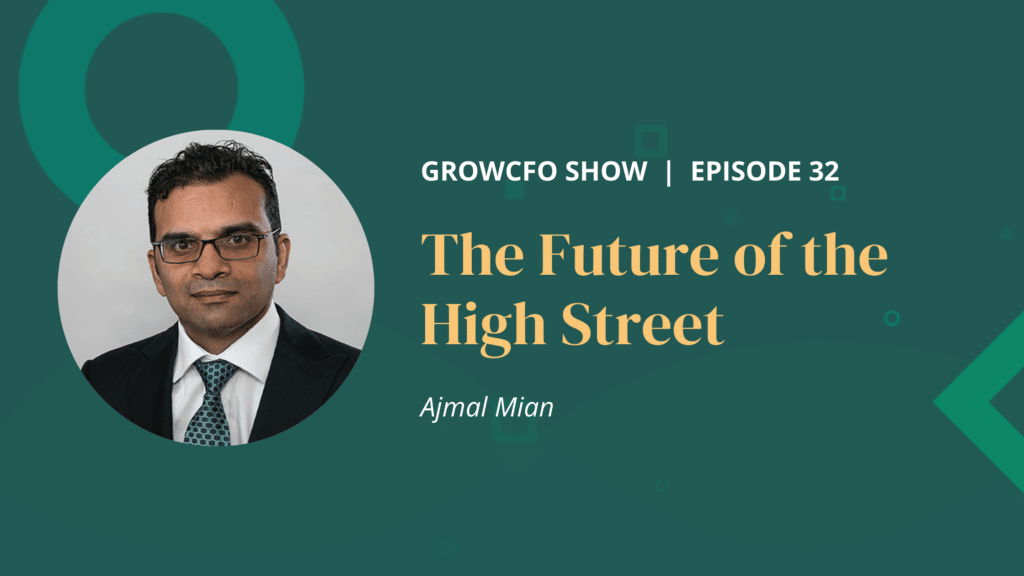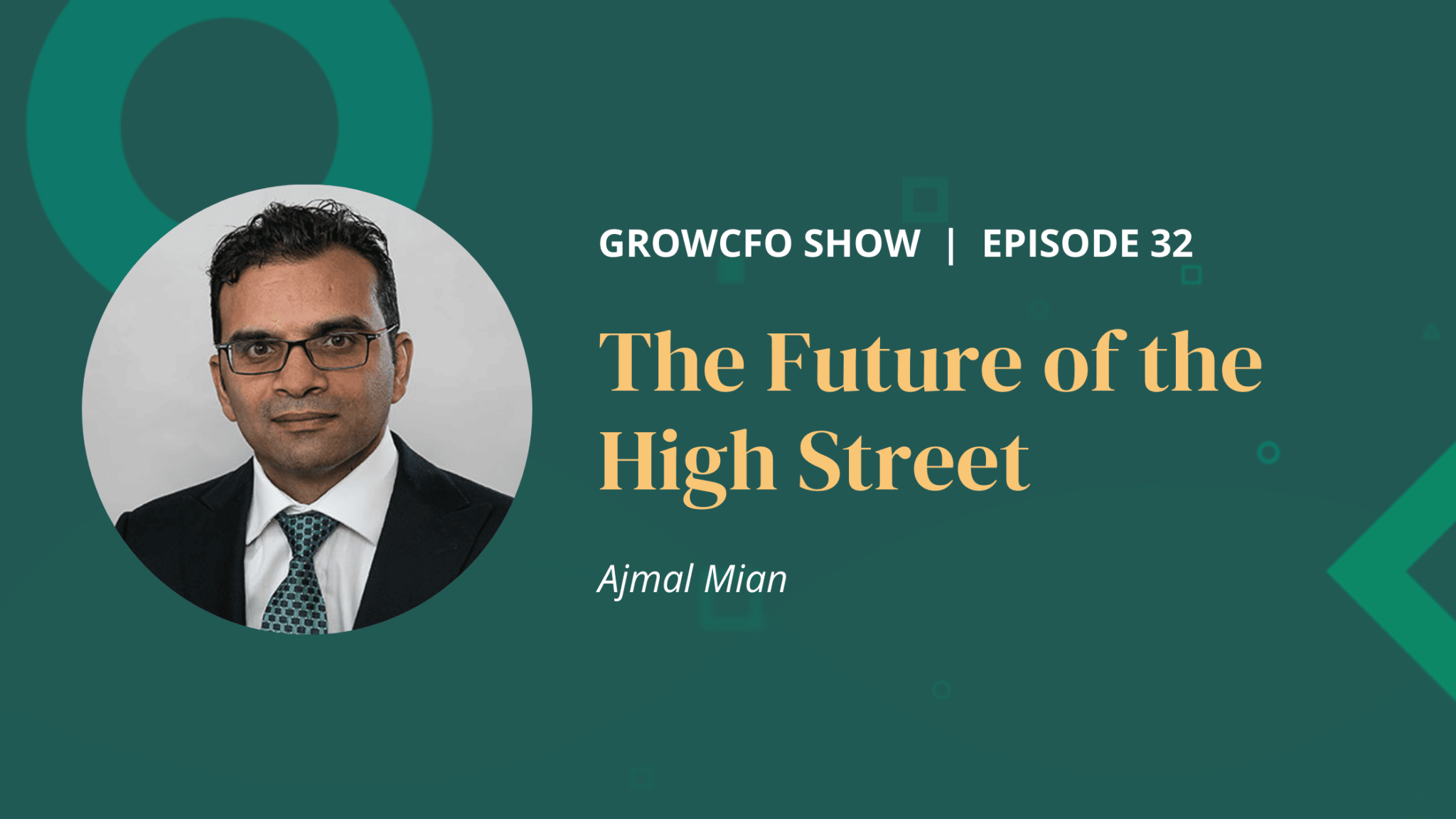 We're back after a short break with season 2 of The GrowCFO Show. Ajmal Mian and Kevin Appleby discuss the future of the high street and the impact this will have on the CFO in the first podcast of the new season.
About Ajmal Mian
Ajmal Mian is currently Director of Finance at SURREY SKYLINE LTD. Until recently he was CFO of Blacksheep. Blacksheep is an independent and award-winning design agency, specialising in interior design, strategy, branding and graphics. Ajmal had overall responsibility for finance and operational aspects of the company including, HR, Legal, and IT.
Whats happening on the High Street?
During the last 12 months we've all become accustomed to shopping online. There are still things many of us would rather do in a physical shop, such as try on shoes and clothes before we buy. There's still a big role for the high street as the world opens up again, but it will look quite different. There's likely to be a whole load of excess property that needs to find an alternate use.
Who are the winners and losers?
There's an attitude difference between older and younger shoppers. Millenials generally have a different mindset when it comes to buying on line. They are much happier to buy and return goods than try it on before you buy.
Ajmal believes that it is this difference in buying preference that will trigger changes. The shop with no online presence will have very little future, while the businesses that can successfully combine online with bricks and mortar will win.
Cashflow squeezed by the pandemic will mean businesses carry less physical stock. Highly specialised businesses that need to carry a big range of items will become less and less viable as local bricks and mortar businesses. Stores that can carry a small sample and have a bigger selection online will be the winners. "you want that suit in black sir?" "Thats fine, we can have it delivered to you tomorrow. Try the blue one we have on display for size"
The high street as a future workplace
What happens to the spare capacity on the high street? Ajmal believes there's a future for semi remote working. Expect to see the increase in co-working spaces on the high street. We've all worked in Costa or Starbucks. Expect that model to flip, you pay them for a guaranteed workspace and you get your coffee for free. You might rent an office in the workspace, either for a full week or part of your week. This means you don't commute all the time to your business premises. Instead you just go as far as your local high street.
The new high street and the CFO
You, as a visionary CFO should be thinking about the impact of this already. Are you set up to have your team working remotely for at least some of their working week? We believe that model is the future. It will be less about working from home and more about working from a properly equipped and connected local workspace.
Are you ready for the impact on the supply chain? How will long term changes toward selling online or supplying customers direct from big warehouses impact your business. Theres nothing new about just in time supply, but its likely to go to a whole new level.
The challenges of virtual working
Virtual working doesn't work for everybody. Kevin Appleby asked Ajmal about the challenges of managing and developing staff that aren't at the next desk. Technology will have a huge role to play in this, and online learning is one of the big growth areas of the next few years.
We talk about the future of the finance function every week in GrowCFO There's a free zoom session nearly every Tuesday lunchtime where we talk about the latest developments in systems, people and processes. All you need to do to attend is join the free GrowCFO community today.
Podcast: Play in new window | Download