#16 Investor Communications with Andrew Seski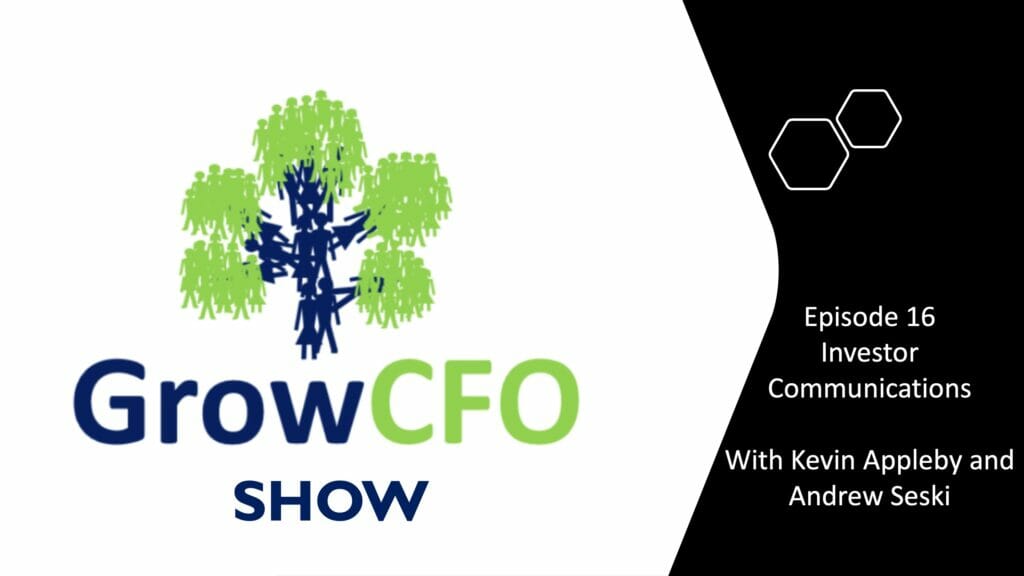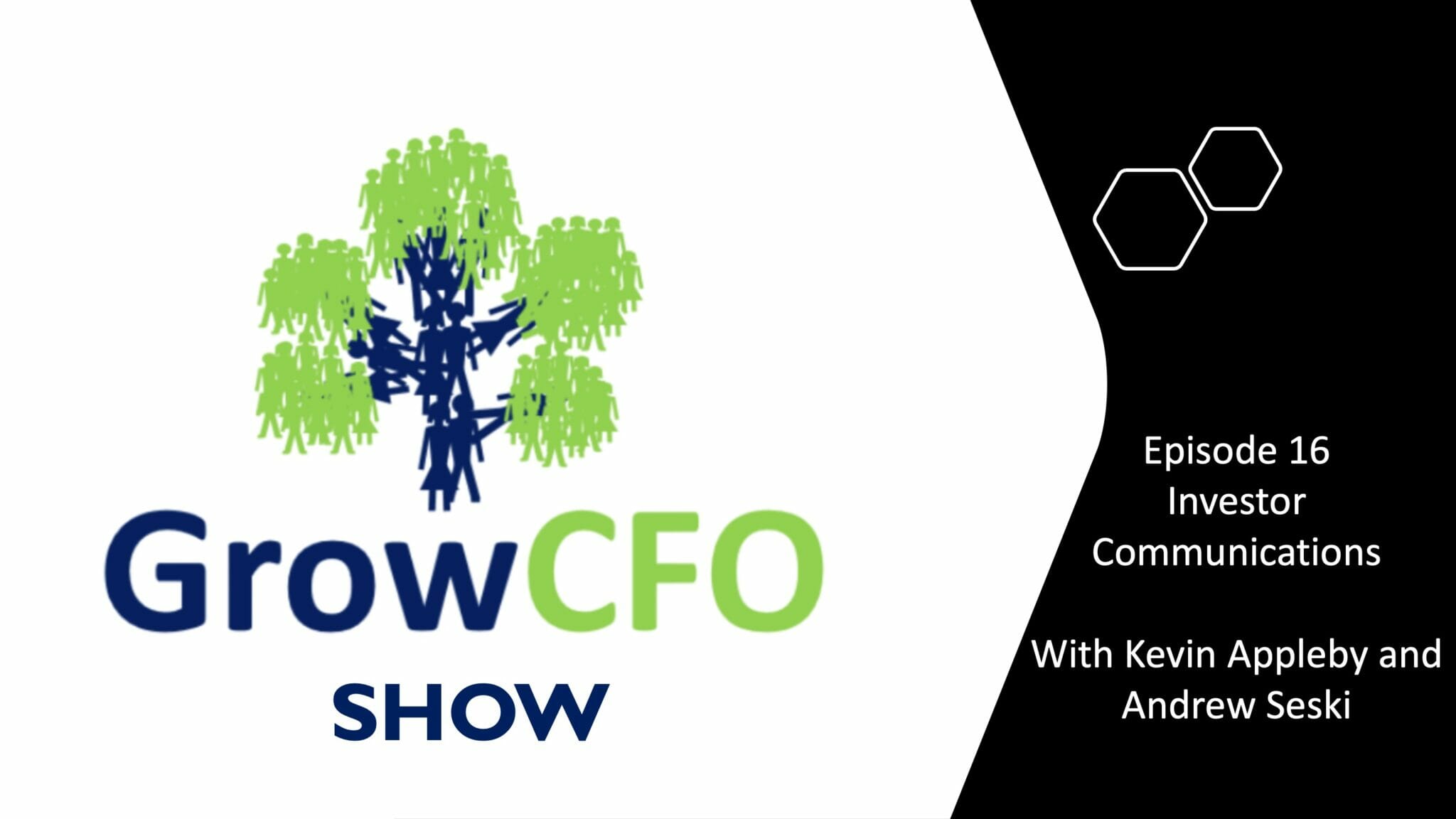 On this week's podcast we talk about investor communications. Investor communications are an ever more demanding responsibility for the CFO. We take a look your responsibilities, how these can become a major distraction from other key business tasks, and how tools built specifically for the CFO can help you.
Aside from accounting software there aren't many tools made specifically for the CFO. Andrew Seski's company NthRound make one of them. It focusses on investor communications, and gives both investor and CFO a portal that can both save time and improve investor relations.
CFO as the public face of finance
Your CFO role means that you are often the main point of contact between the outside world and your business. Rather than just head up the finance function you now need to represent finance to other people in the wider world. This can include customers, suppliers, and investors.
This communication role gives you lots of new challenges and takes you further towards the edge of your comfort zone. You need lots of new skills. These will often be things that you didn't learn to pass exams or you didn't need in a head of finance role. Investor communications is a skill in itself, and one you will need.
Addressing shareholder needs is more and more a CFO responsibility
As CFO it's likely that in a fast growing company investor communications will be your responsibility. As the company grows need to interact with investors grows too. The company may initially deal with one or two angel investors. As time goes on it is possible that more investors become involved. It may be that the company gets involved in raising equity finance in a whole range of different ways. Each time the role of the CFO becomes more complex with more people to communicate to.
The needs of investors become more complex too. There will be different types of investor, each needing different information. The equity fund will need quite different information to the employee shareholder. Information you will need to supply will be quite diverse. You will need to communicate company results and forecasts, but these days many more things are called for too. Investors also need access to legal documents about their shareholding, and it can be a time consuming activity top provide copies of these on demand.
Communicating important investor updates and sharing documents via email can quickly become an administrative burden as your cap table grows.
Investor communications is not necessarily the CFO's core skill
Investor communications falls on the CFO. But have you ever been trained?We think its quite unlikely. This makes the whole area quite challenging. Giving the right information at the right time and in the right way is quite demanding. Investor relations isn't necessarily the first thing you worry about as CFO. But it is very important. Any help in this area is incredibly useful.
Nth Round gives the CFO a solution for investor communications
Andrew Seski's company nthround provides a tailored and bespoke solution for investor communications through an investor portal.
A modern investor portal provides a new way to share reports, updates, and private documents all in one place: one that matches people's communication expectations today.
With the ability to post your latest information online, you'll save paper and time while making sure your investors can access the information they need at any time on any device.
New NASDAQ Requirements and investor communications
New NASDAQ regulations require companies to demonstrate diversity and inclusion. When you engage with investors cognitive bias will often kick in, and your communications may emphasise one group of investors over another. When you engage a diverse audience you must avoid any bias. An Investor portal ensures that you give a consistent message to everyone.
We looked in detail at the issues of ethnic minorities and all female business teams attracting investment in a recent podcast with David B Horne.
A Christmas Present for the CFO
Kevin and Andrew compared notes on what Christmas present they would like to give to the CFO.
Kevin talked about the CFO Readiness Toolkit. GrowCFO already have version 1.0 within the Future CFO Programme. Kevin is actively developing version 2.0. This will contain much more and is not just aimed at the future CFO. The toolkit will become relevant to every CFO. It will identify learning and development priorities.
Andrew mentioned the T Shirt NthRound are giving away this Christmas. Its based on the GAP T-Shirt, but with a supply changed logo using an extra A. The tag line is "I know GAAP and I'm not afraid to use it".
Are we giving the CFO an impossible task?
I discussion moved on to ask if these days the CFO has an impossible task. You need to be multi disciplined. you need so many different skills. No other member of the c-suite has such a varied portfolio.
Every board member is likely to suffer from Imposter syndrome. The chances of the CFO having imposter syndrome are double. We discussed impostor syndrome in last week's podcast with Catherine Clark.
We concluded that in a world of uncertainty and where the CFO needs to deal with so many things there might be a better gift for Christmas. Perhaps the gift you really need is a crystal ball?
Podcast: Play in new window | Download