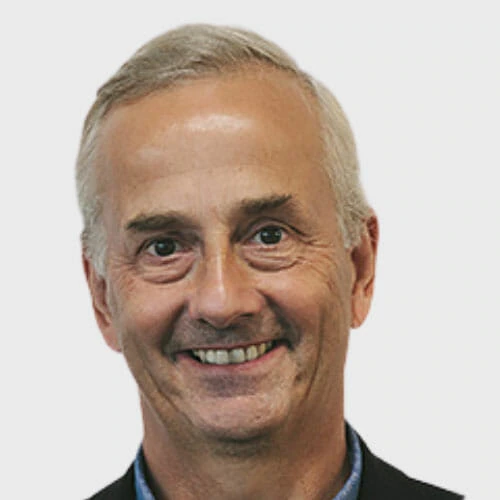 Ian Simpkin
Fractional CFO | Portfolio FD | Mentor
Expertise
Leadership
Effectiveness at Board-level
Portfolio finance director
Mergers and acquisitions
Exit planning (IPO and trade sales)
Financial management and strategy
Strategic business partnering
Mentoring
Sector Expertise
Professional services
Semi-conductors
Technology
Marketing agencies
Healthcare
Ian is a Chartered Accountant (FCA), who qualified with KPMG and trained at Insead on their International Executive Program. He has over 25 years of finance director experience and was European CFO of a Nasdaq 100 multinational during a period of rapid growth from $20 to $450m revenue. Besides mentoring new CFOs, he advises SME's on financial strategy to help grow their businesses.
Throughout his career, Ian has helped companies to deliver a huge number of strategic activities including debt and equity fundraising, acquisitions, private equity buyouts, trade exits and public listings. Ian now acts as a strategic portfolio / fractional CFO to a number of exciting dynamic businesses across various sectors. He has very strong experience working with technology, marketing, professional services and healthcare businesses.
Mentoring is a key part of Ian's ongoing activities and he currently mentors a range of talented existing and aspiring CFOs based in the UK, Europe and United States, many of whom are in high growth tech-enabled startup and scaleup companies with future shareholder exit strategies.  Ian is passionate about helping his mentees develop their skills and expertise to realize their potential and provide Board level strategic advice.