The Catalyst for Change competency covers five key skills: Identify Profit and Cash Initiatives, Oversee and Drive Business Change, Finance Transformation, Restructure Business Operations, and Monitor Effectiveness of Change.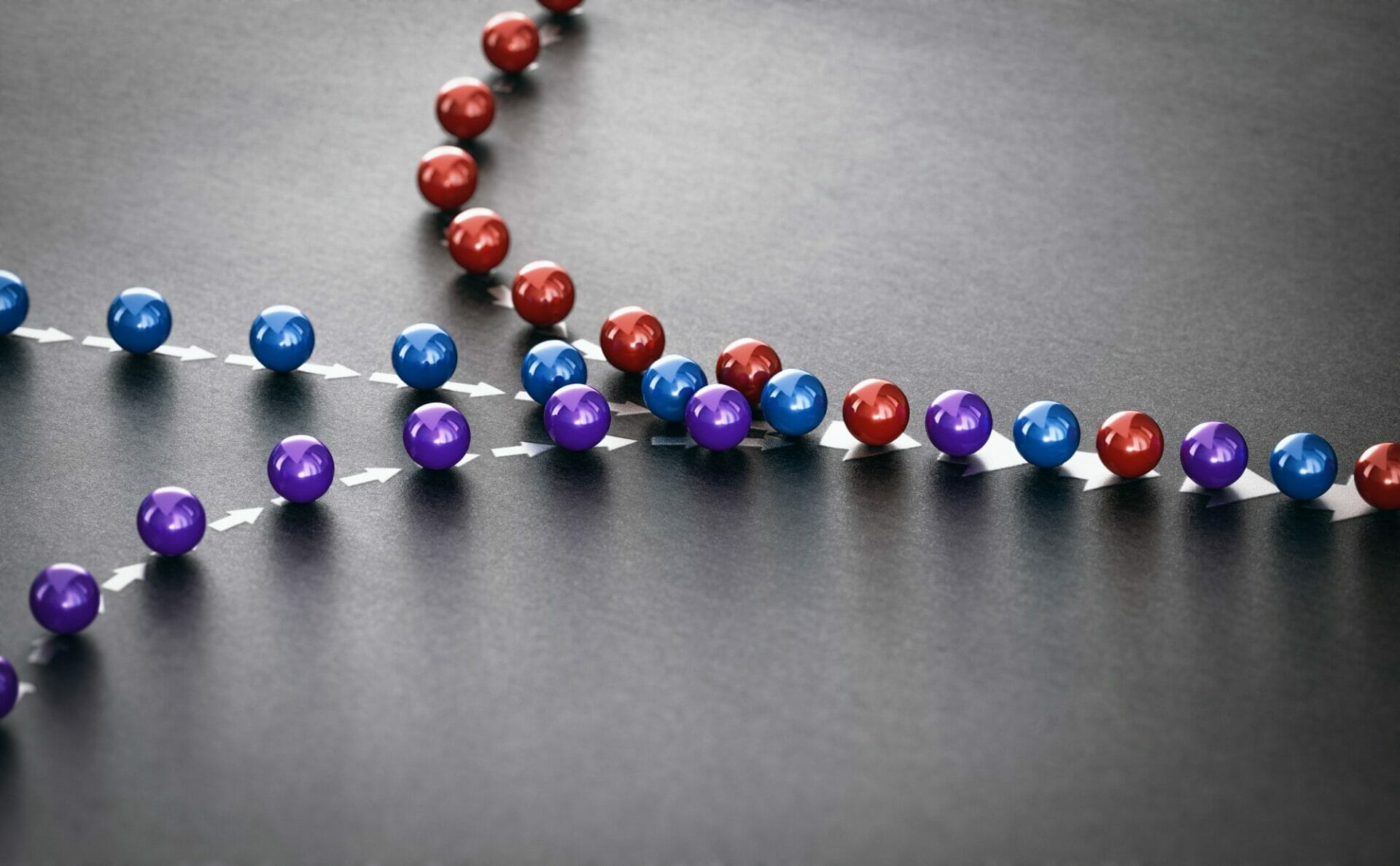 Identify Profit and Cash Initiatives
Profit and cash flow are two of the most important aspects of any business. The CFO is responsible for ensuring that the company generates sufficient cash to meet its obligations, fund its ongoing operations, and invest sufficient funding towards delivering the strategic business plan. You must also ensure that the company hits your ongoing profit targets within your financial model.
Oversee and Drive Business Change
The role of the CFO is constantly evolving as businesses strive to stay ahead of the competition. As a CFO, you have a unique opportunity to act as a catalyst for change and drive change initiatives throughout your organization. You can help promote innovation and creativity, while also ensuring that the financial health of the company remains strong.
A finance transformation is a significant change initiative that helps align the finance function to the company's overall strategy. This can include changes to systems, processes, structures, reporting and communication. Finance transformations can help a company become more efficient, improve its financial performance, and deliver the business plan.
Restructure Business Operations
Most companies restructure their business during their journey. An operational restructuring can help you to become more efficient and organized, streamline your operations, and improve your customer service. A financial restructuring may improve your financial position, pay off debts and increase your financial stability.
Monitor Effectiveness of Change
Finance leaders often embark on change management activities without having a process in place to measure the effectiveness of your projects. Today's finance leaders face growing pressure from stakeholders to include measurement methodologies within your change management process.
Each of these requirements are essential components of your CFO role and must be implemented effectively.
Catalyst For Change Criteria
Assess your competency across the five Catalyst For Change skills with the Ratings Guide below.
Skill

1. Basic Level

2. Intermediate

3. Advanced

Identify profit and cash initiatives
Combine your financial knowledge, commercial awareness and business relationships to identify opportunities that improve financial performance.

Scrutinises data in a format that clearly identifies any easy wins and measures the impact of proposed changes.

Possesses a strong understanding of the business's activities and works closely with each department to identify profit and cash initiatives.

Has a strong track record of delivering profit and cash initiatives and can demonstrate powerful examples of the positive impact delivered.

Oversee and drive business change
Lead and oversee change initiatives the deliver the key objectives within your business plan.

Supports others to identify and deliver change across the business. Has some experience of project management, obtaining buy-in and managing change.

Embraces new ideas and provides the necessary infrastructure to support the best ideas throughout their development stages. Monitors change initiatives and encourages others to deliver results within the agreed timeframes.

Acts as a role model to encourage innovation throughout their workforce. Drives operational change across the business to deliver the company's strategy. Manages change in an effective manner and fully obtains other people's buy-in. Monitors progress and provides regular update reports to relevant stakeholders.

Finance transformation
Design and implement a medium-term collection of finance projects that deliver a pillar of the company's key strategic objectives.

Has a reasonable awareness of where their finance function sits today versus other organisations at a similar stage within their industry group. Feels confident in implementing individual systems and adopting new technology solutions.

Has led the implementation of an ERP system across the business, including driving the evolution of business culture to ensure that the new systems are properly adopted throughout the organisation.

Has delivered an entire finance transformation over several years to create a finance function that is capable of properly supporting the wider business. This includes creating the roadmap, identifying the key themes, obtaining stakeholder buy-in and delivering the required outputs.

Restructure business operations
Deliver significant business change such as merging operations, carving out business units, restructuring teams, integrating new businesses and outsourcing processes.

Has experience of participating in a change programme to restructure a specific operation within the company. Takes on various responsibilities and delivers an element of the change.

Plays a key role in restructuring business operations throughout a change management programme and has good experience of leading the implementation of change initiatives.

Plans and successfully leads the implementation of significant operational restructuring programmes across the business. For example, to support the growth of the business, reduce costs or implement a new acquisition.

Monitor effectiveness of change
Regularly monitor the impact of change initiatives against intended targets and implement any mitigating action to deliver the planned outcomes.

Captures and tracks data to monitor the effectiveness of a change project.

Monitors the effectiveness of change throughout the programme and reports back to the programme leader. Suggests ideas to help keep the programme on track and supports team members to deliver its objectives.

Creates a measurement plan for capturing, monitoring and reporting the effectiveness of a change programme in a streamlined manner. Constantly reviews progress against each metric throughout the programme and adapts the activities to deliver the programme's objectives.
Assess and Develop Your CFO Competencies
Explore the rest of The GrowCFO Competency Framework and take advantage of the following resources to assess and develop your strengths and skills gaps.
Become a GrowCFO member today
No matter the challenge you're facing, you're not alone. Join thousands of like-minded finance leaders using GrowCFO.