The Soft Skills competency covers five key skills: Communication, Relationship-building, Gravitas, Trustworthiness, and Personal Effectiveness.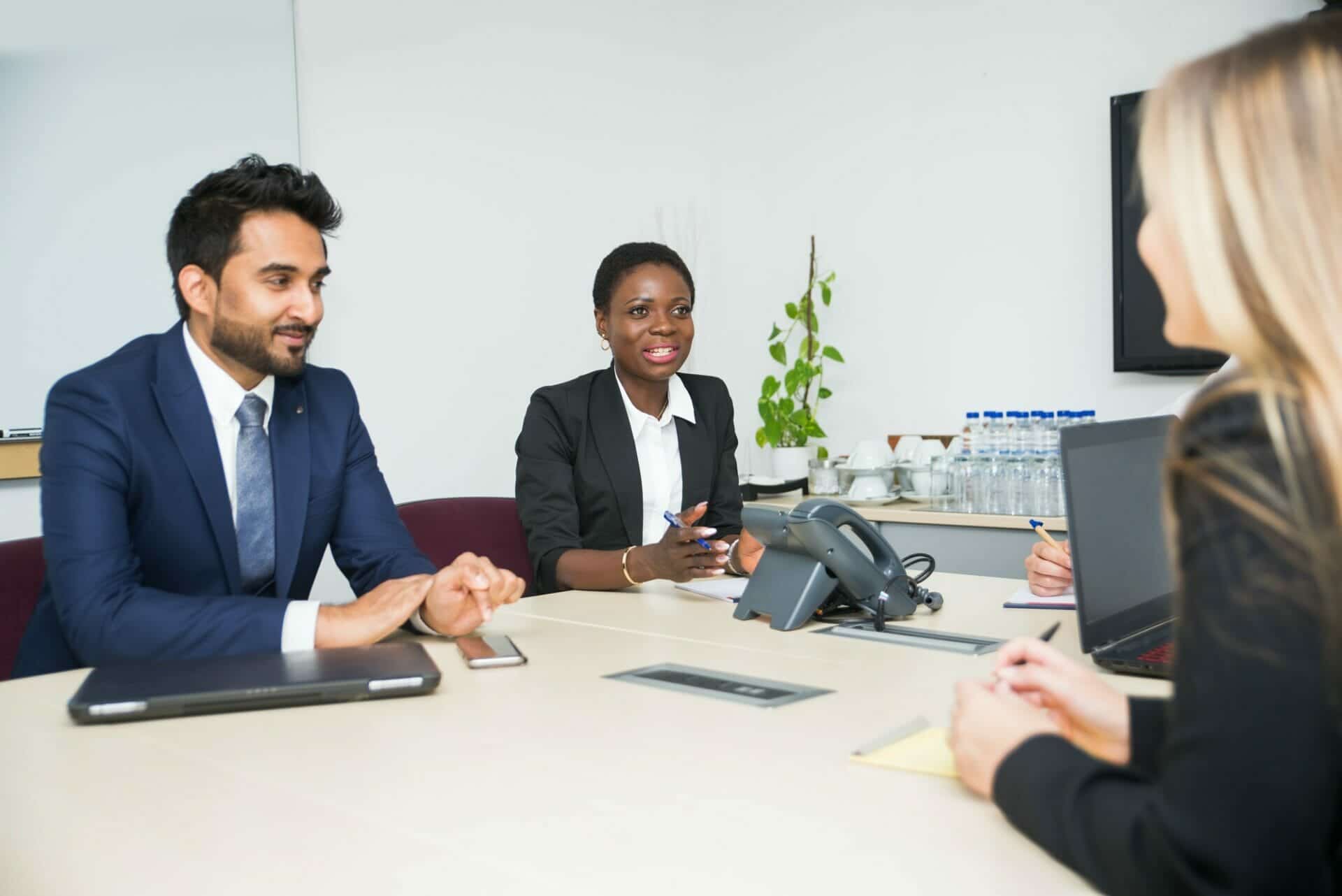 Communication is one of the most important skills to become a successful finance leader. By delivering clear and concise messages, listening carefully, and presenting with confidence, finance leaders can communicate ongoing progress against the business plan, identify people's key challenges and build healthy working relationships with internal and external stakeholders.
Relationships are at the heart of everything you do within your finance leader role and are a fundamental component of your success. You will constantly be interacting with internal and external stakeholders, finance colleagues and others across your wider business. You need to build trusted relationships with each individual to deliver your role effectively, generate their confidence in you and keep everybody informed of progress.
Possessing strong gravitas is a vital requirement for finance leaders. If you're presenting your board report, pitching to investors, or speaking to a lender, you need to come across as confident and in control. Without gravitas, you may find it difficult to be taken seriously by your peers, superiors and stakeholders.
Trust is fundamental to your finance role and forms part of your core foundation for future success. It is something that most people will take as granted, but any issues or question marks could totally undermine your entire role and future finance career.
The best finance leaders use their personal effectiveness to drive results throughout their roles. They stay calm under pressure, make quick decisions, and get things done. This means being able to manage their time well, stay organized, and set goals that align with their values. To be successful, you need to be able to demonstrate strong levels of personal effectiveness. The best finance leaders leverage these skills to deliver their roles successfully.
Each of these requirements are essential components of your CFO role and must be implemented effectively.
Assess your competency across the five Soft Skills with the Ratings Guide below.
Skill

1. Basic Level

2. Intermediate

3. Advanced

Communication
Communicate effectively in a calm and controlled manner that spreads confidence amongst your audience. Deliver storytelling in an engaging manner that is tailored to your audience to make it interesting, relevant and digestible. Influence your listeners and demonstrate active listening during conversations. Develop strong presentation and writing skills.

Communicates in a clear and concise manner. Presents well-constructed views and uses powerful examples to illustrate key points during storytelling. Applies strong business writing skills within written communications and reports. Occasionally feels anxiety during big presentations or in the boardroom.

Uses a powerful combination of words, tone and body language to maximise the impact of their verbal communication. Listens carefully to what other people are saying and makes them feel properly heard. Understands what users really want from a report. Presents information in the best format and at the right level of detail.

Feels confident and relaxed when delivering presentations to large audiences. Adjusts tone and style of speaking to different situations where required. Looks calm and in control when communicating under pressure. Understands what people are really trying to tell them, not just what they actually say.

Relationship-building
Build a strong network and develop relationships with senior colleagues, teams and external stakeholders. Understand individual behavioural traits and build up your awareness of different personality types. Develop strong emotional intelligence and self-awareness to thrive during difficult conversations and challenging situations. Fully obtain people's buy-in during project management and change management initiatives.

Builds trusted relationships with colleagues and shows a curiosity towards their personal interests. Develops long-lasting relationships within their immediate network. Works well in a team environment and is a patient listener. Acts in an open and transparent manner.

Strong team player and displays high levels of self-awareness regarding their impact on others. Proactively seeks to expand their network and build up strong connections. Demonstrates excellent interpersonal skills when interacting with others. Displays strong social skills and adapts well to different cultures.

Displays high levels of emotional intelligence and has a positive impact on others. Provides reassurance and guidance to make people feel comfortable. Understands their own personality type and behaviour traits, and recognises how they impact other people. Networks well within large groups.

Gravitas
Demonstrate charisma and self-confidence through your tone and style of interactions with other people. Encourage, influence and reassure others

Feels confident talking to senior people and presenting at key meetings. Stays reasonably calm under pressure but sometimes feels intimidated by others. Occasionally struggles with Imposter Syndrome.

Displays confidence throughout their role and remains calm under pressure. Pushes back on unreasonable requests and unrealistic deadlines. Feels comfortable asking for help when required and being open about any knowledge gaps.

Demonstrates high levels of charisma and is considered to be an influential voice in the boardroom. Deals well with all board members and is comfortable challenging people when required. Adjusts style when dealing with different personality types and handles difficult conversations effectively.

Trustworthiness
Generate trust and confidence in everything that you do including delivering quality, meeting expectations, keeping your promises and communicating with a combination of authority, presence and impact."

Acts as a role model for integrity across everything that they do. Delivers tasks reliably within agreed timetables and manages expectations where issues arise. Communicates transparently on a regular basis to avoid any unwanted surprises.

Has the full respect of the board of directors and demonstrates quality across everything that they do. Is considered to be one of the most influential voices in the room and the first person that others turn to for help.

Has the full backing of the board of directors, shareholders and future investors to deliver the CFO role throughout the next stage of the company life cycle. Is fully trusted to implement the business plan, for example: a private equity buyout, significant expansion or major shareholder event.

Personal effectiveness
Work proactively with a clear vision and determination. Multi-tasking under pressure across a wide range of tasks whilst generating ideas and solving problems effectively. Possessing a range of characteristics including being driven, resilient, agile, adaptable, creative and bold. A self-learner who takes the initiative and exercises strong judgement when required

Well-organised and takes responsibility for delivering tasks. Produces high quality output within agreed deadlines. Displays strong project management skills, delegates effectively and helps others to perform at their best. Highly driven and self-motivated. Capable of working independently where required.

Consistently produces high quality outputs across all workstreams and exceeds expectations when delivering challenging tasks. Takes the initiative, generates new ideas and displays good judgement. Embraces change and adapts well to different environments. Demonstrates excellent problem-solving skills.

Thrives under pressure and excels when operating outside of their comfort zone or dealing with complexity. Manages stress effectively and shows strong resilience when times are tough. Uses well-developed techniques to avoid procrastination when feeling overwhelmed with tasks. Possesses a strong vision, creative mindset and a huge determination to succeed.
Assess and Develop Your CFO Competencies
Explore the rest of The GrowCFO Competency Framework and take advantage of the following resources to assess and develop your strengths and skills gaps.
Become a GrowCFO member today
No matter the challenge you're facing, you're not alone. Join thousands of like-minded finance leaders using GrowCFO.