#106 A Faster Way to Grow Your Business with Andy Bass Author of Start With What Works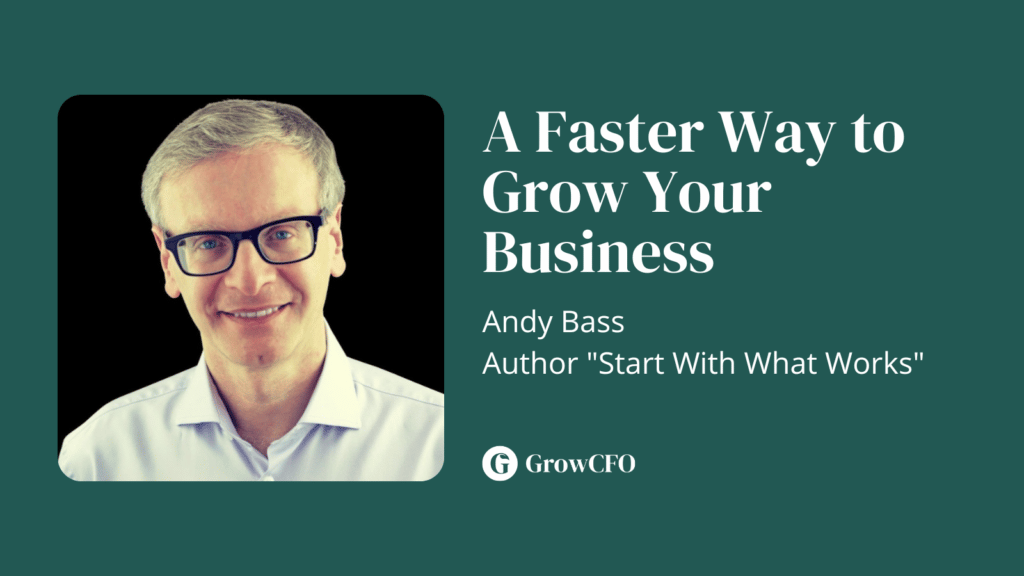 Andy Bass is the Managing Director at BassClusker Consulting. He helps organizations to overcome their limits to growth by tapping into their unique – often hidden – resources.
The limits can be external – for example, competitors are learning fast and making it hard for you to stand out. Or they may be internal – for example, you know what the business needs to do, but although your people agree to do it, they aren't following through…
Andy explains ways to overcome these problems in his book, "Start With What Works: a faster way to grow your business". He shows you a faster way to grow your business by using the resources, people and customers you already have at hand.
In this episode, Andy Bass covers the ten principles outlined in the book and goes on to talk about his new book "Committed Action" which is due to be published on 7 November.
Links
Timestamps
00:12 Welcome to the show and introduction to Andy Bass.
03:33 Andy's book "Start with What Works" and its 10 Principles
05:07 Principle 1 – Recombine existing elements so they create more value.
09:27 What's stopping you from executing your strategy?
11:07 Principle 2 – Escape from fixed purposes
14:57 Principle 3 – Reverse engineer yourself
16:52 Principle 4 – Let the world teach you
19:35 Principle 5 – Watch what actually happens
20:57 Principle 6 – The few things that really make a difference
22:18 Principle 7 -Use very plain words to describe how you would want things to be.
23:20 Principle 8 – look beyond them and us
25:06 Principle 9 – Bring customers inside
26:54 Principle 10 – Give control to get control -.
29:09 How to get your people on board with your growth strategy.
29:30 Andy Bass' new book – Committed Action
Podcast: Play in new window | Download