GrowCFO Competency Framework
The GrowCFO Competency Framework Book helps both aspiring and established CFOs understand the full range of skills and competencies required to perform the CFO role.
By reading this book, completing the GrowCFO Competency assessment and obtaining a peer group benchmarking report, aspiring and existing CFOs will learn how to take advantage of their biggest strengths, determine which skills to further develop and identify complementary team hires to cover any blind spots. Download the book now and get started on your own personalised development plan
Most aspiring CFOs fail to develop the required combination of knowledge, characteristics, skills and experience prior to landing their first CFO role. They struggle to identify which responsibilities will best prepare them for their first CFO role and often under-invest in the necessary learning and development activities. Many CFO candidates don't know what they don't know and are unable to convincingly portray their biggest strengths and skills gaps during a recruitment process.
Nearly all first-time CFOs suffer from the same challenges during their first few years of delivering the role. Most people regularly feel overwhelmed with tasks, 85% lack confidence due to Imposter Syndrome, particularly during board meetings, and many are undervalued by their leadership team. Other common challenges include struggling to influence others, making insufficient contributions towards strategy, being seen as a barrier, and lacking overall impact.
The CFO role is constantly evolving and placing new demands on even the most experienced CFO. There are always new challenges to address and skills to learn.
Download our free eBook and get a structured overview of the GrowCFO Competency Framework along with proven methodologies, valuable insights and real-life practical examples from market-leading professional mentors and experienced CFOs.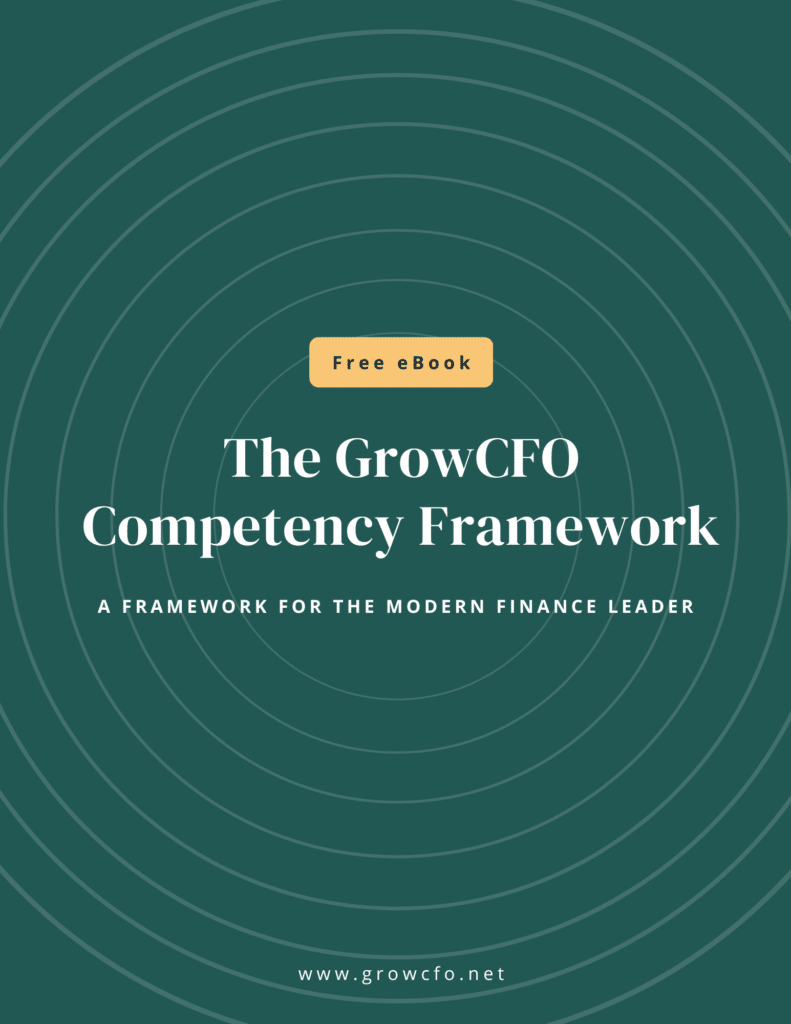 Download The GrowCFO Competency Framework eBook: