Values and Confidence: Interview with Catherine Clark, Lead GrowCFO Mentor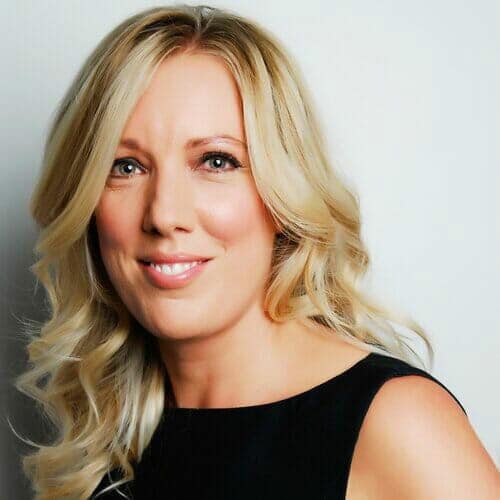 Catherine Clark shared her story and insights at GrowCFO's International Women's Day 2022 event. Below is a lightly edited transcript from the event.
Hi Catherine. We're so pleased to have you speak at this event today. Can you tell us a bit about your background?
I'm Catherine and I'm working with GrowCFO as the lead professional mentor with a CFO background. I was at board level for ten years and around two or three years ago now I decided that I would completely sort of shift and move into my passion of mentoring and supporting finance leaders and also other C-suite directors as well. I feel very lucky to be in that position and to be helping people today.
I want to say quickly upfront that our thoughts today are also with women either in Ukraine or in other places in the world where they haven't got the same freedom as we have at the moment to get together in this way. We're just really lucky to be here celebrating International Women's Day.
'What do I want to do with my life?'
A key part of my life story starts back in 2012. I can't believe that it's actually ten years this year. And it's actually when I lost my dad to blood cancer. It was a painful emotional time for me, but also a moment of realisation that life can be too short. At the time I thought, 'what do I want to do with my life?' To put it in a nutshell, I wanted to enjoy life. I wanted to feel contented. And I also wanted to have no regrets in the path that I chose.
The years that followed, as I'm sure many of you resonate with, took me on a journey through quite deep emotional pain, but through to what I would term personal growth and transformation. And eventually, and I do say eventually because it was quite a lot of work, to a place where I do now feel really quite fully aligned with who I'm meant to be and what I'm meant to be doing.
Reflections from The Inca Trail
I achieved my goal to be a CFO. And I really focused for many, many years on making that a success. A few years later in 2018, I took a three-month sabbatical. As a board director, as a CFO, that was really quite unusual, but it's something I really wanted to do. And I knew it was the right time for me to do it. I'd been in the organisation by that point about eight or nine years. As part of that sabbatical, I travelled alone to South America, which felt like quite a brave thing to do at the time.
I went to Peru and I completed the Inca Trail. When I stood at the Sun Gate with Machu Picchu in the background and the sun was rising after the end of that four-day trek, I honestly felt like I could conquer the world.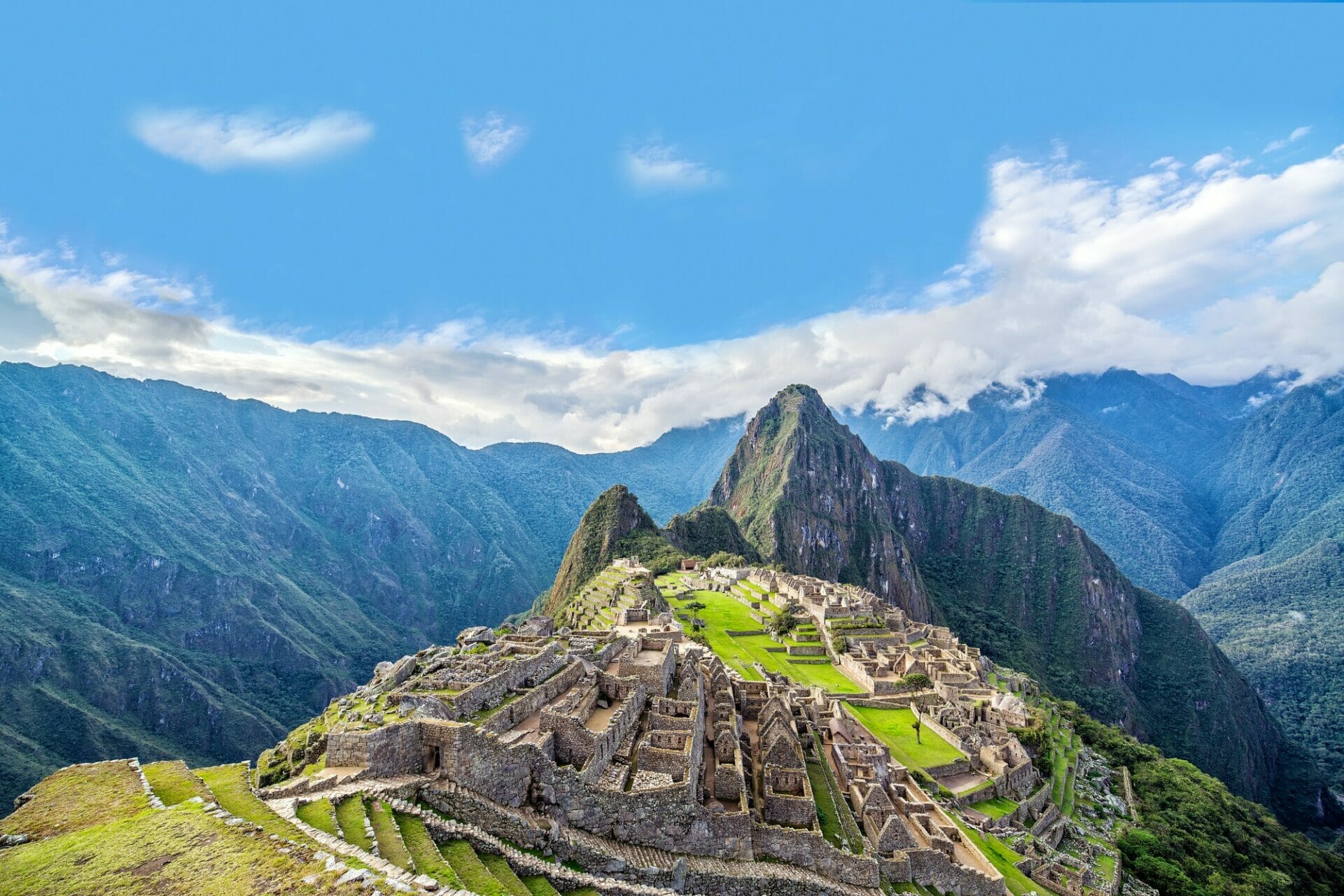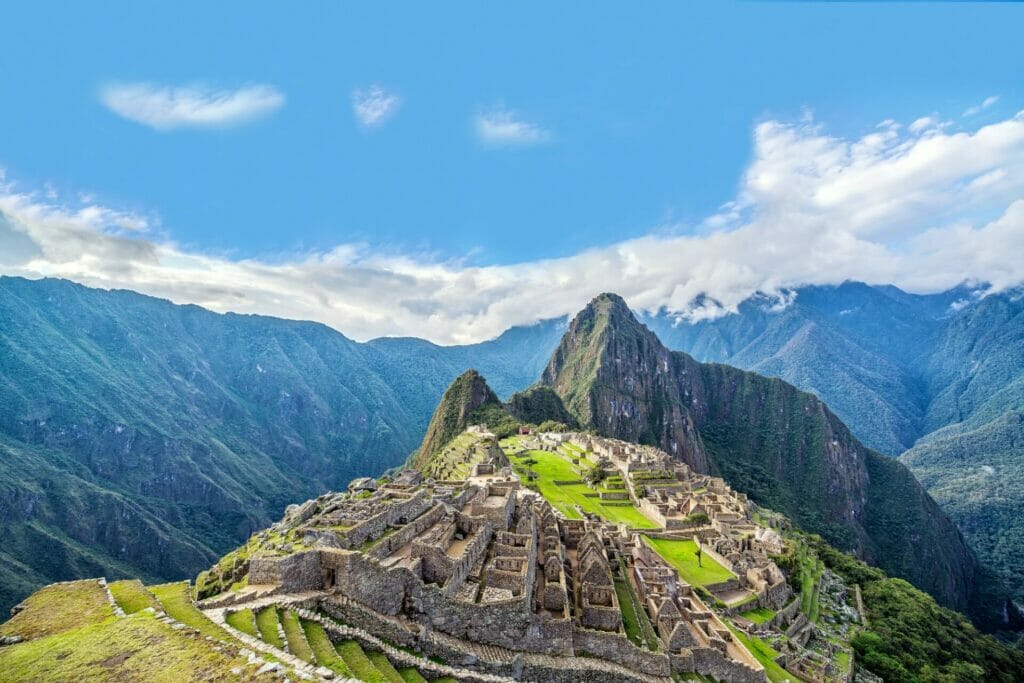 It was a tough adventure. But I didn't do it alone. It was most definitely a team effort to get there. It required stamina, it required support, relationships and new people and also recognising the part that everyone played.
And in brief, I just want to share what I learned along the way. And one is that patience is required to achieve your goals. On the trail particularly, we had to take one step at a time. The altitude just didn't allow anything more. It was pushing through quite a bit of discomfort and a very rocky path up and down. It varied between 2,500 metres and 4,200 metres. But certainly reaching 4,200 metres was incredible.
Now at that point, you'd think going downhill was easier, but I can assure you my knees didn't say the same. My walking poles became my biggest support on that downhill part. And I think nextly, it was just really important for me to enjoy that journey or enjoy the journey of life.
Certainly on that trail, there was a lot of beauty around and we kept pausing to look at the ruins, the llamas and the donkeys. I even enjoyed the tiny yellow tent that I stayed in overnight, and it was pretty cold but it was good.
The whole journey was also about facing any fears that I had. I had to sort of ask myself the question there – I asked it in life and work – 'What's the worst that can happen?' I think we all have to know that fear is normal when we're taking on something outside of our own comfort zone and it makes you grow as a person. On the trail, once you go so far you just have to continue. I could have stuck in the fears of 'God, what if I hurt myself? What if I get altitude sickness?' But I actually had to keep focused on good health and my strength and my personal strength.
There's an amazing book I'd like to recommend which is 'Feel The Fear And Do It Anyway' by Susan Jeffers. It's a couple of points in my life where I've got that book out, and it's really got me back on track. It made me realise that we've got to face some of our fears. And sometimes the other angle is always the mind or the benefit of having an 'everything as possible' mindset. Nothing is impossible. How they made a cake or pizza in the mountains, I'll never know, but they did it.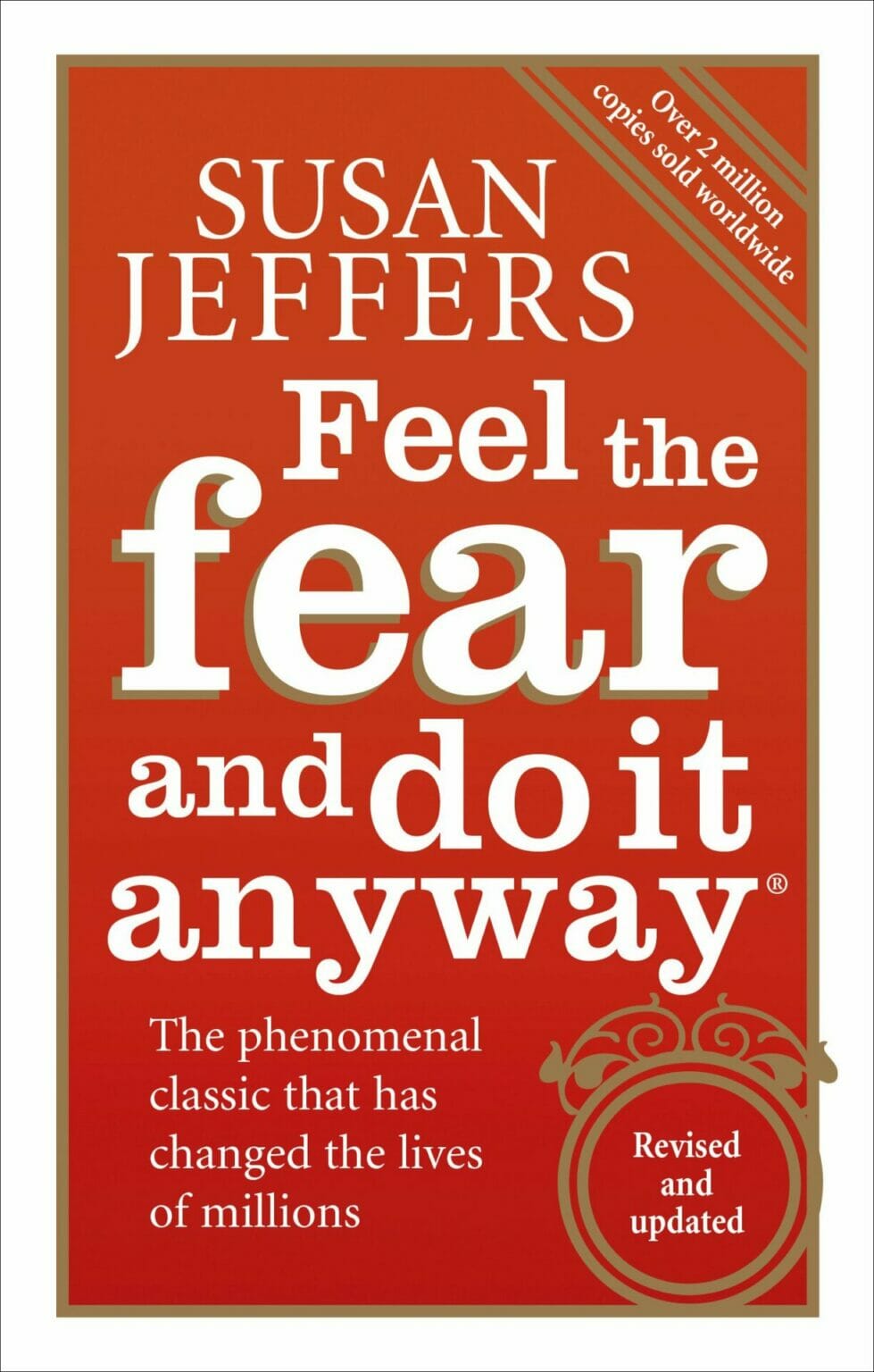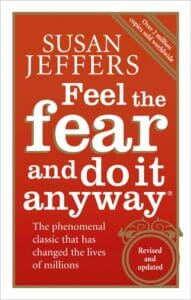 Recognising everyone, and thanking them for everything they're doing to support you. I watched the porters run past me with their 20 kilos on their back. I couldn't do that. But that's okay. You know, everyone has their own strengths. And it's about finding out what those are, and using those the best you can. On the trail, there's a lot of self-reflection and awareness. I took time on the trail to think and to walk my own path, at my own pace.
I thought, 'Why was I here? What was I wanting in life? What are my values?' I think finally, it was about rising up to what you're capable of doing. And finding out who you truly are and finding your value. That can be lots of different things. So I could equally be a board director and a leader, as well as a traveller as well, as a yogi, it didn't really matter. I'm now a mentor and a dog lover. It doesn't matter who you are, but just show up as your complete self, not just in parts.
Overcoming challenges and final thoughts
To cut a bit of a long story short, on my return from my travels, a situation at work did arise that actually showed me clearly that I had to truly respect myself and my values, and move on at that point. It was a real realisation moment. So I left my job. And as you can imagine following that decision, I hit quite a low point. Everything I'd known and for many, many years changed: status, money, security.
However, I got back to those experiences in life and I thought 'how have I overcome challenges in the past?' tuning into the personal practices I use for my mental and my physical strength and balance. I just keep tapping back into that. I think the sabbatical and the Inca Trail adventure really made me see what was important to me in life.
I learned to recognise my own values and my worth along that journey. And just to conclude, I think the moral of my story is just to keep focused on what you want to achieve and retain the inner belief that you will get there and enjoy each step of the way. And celebrate your successes along the way, and make choices that bring you joy in life. There's a nice phrase: the pathway is smooth. Why do you throw rocks before you?
Whenever I feel my confidence dip, maybe my self-esteem falters, I take myself back to that place and remember what I achieved and pick myself up from that place. So my question I'm going to leave with you to think about is when you go back, what do you go back to, to remind yourself what is possible?
---
GrowCFO premium members can watch the full recording of this event in our webinars library.
If this article has helped you, please consider sharing it with your network.
We also hope to see you in our community! You can sign up as a free member here.