Diversity & Inclusion: Interview with Helene Brichet Herbinet, Former CFO of Capital One UK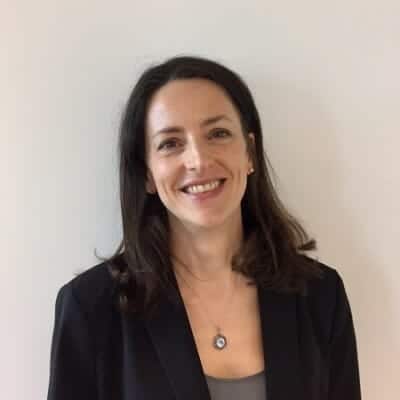 Helene Brichet Herbinet is a GrowCFO professional mentor and coach. She has a 30-year corporate career in multi-cultural blue-chip organisations in senior leadership roles in finance and strategic functions, including CFO. Helene started her career in practice with PWC in France, before moving to the UK and holding senior Finance roles at Barclays Bank, Visa, EVO Payments and Capital One. She currently holds a number of NED and trustee roles.
Helene spoke about her reflections on Diversity & Inclusion at GrowCFO's International Women's Day 2022 event. Read on to learn more about her experience and advice for individuals in leadership positions.
Hi Helene. We're so pleased to have you speak at this event today. Can you tell us a bit about your background?
My focus is to really deliver value to organisations, to their people, and to their stakeholders. And as a female CFO and executive, it means a lot to me to support other women on the leadership journey.
Reflecting on George Floyd and Black Lives Matter
Today, I actually want to talk to you about someone else, at least to start with. I want to talk to you about a woman I met when I was CFO for Capital One UK. This woman spoke to the staff of Capital One in May 2020 at the time when George Floyd had just been killed and during the Black Lives Matter movement. She explained that she'd been very much affected by what had happened. She felt down, she felt broken by the news.
She explained how as a woman of colour she'd been facing a lot of discrimination on a daily basis as far as she could remember. She provided a few examples that struck me as really difficult to hear. Her entire life and to this day, she would be on high alert when going shopping, for instance, on the suspicion that she may be stealing. She would put her bag far from her, visible to staff.
She would also be very careful not to come too close to the police, she would be afraid in her car, she would not dare go above the speed limit, she would hope that her car does not break down, and that she would not have an accident. She would teach her children the skills of being alert and escaping danger. This woman was the president of Capital One Canada. Her name is Jennifer Jackson.
To me, this was a real eye-opener. How a super bright, empathetic woman had been made to think of herself as a potential culprit really, someone lesser than, is really shocking.
A leader's role in fostering D&I in the workplace
It was a time when I was a leader; I had leadership of the finance team. I was also sitting on the exec committee of the company. It was a time when I took a step back and revisited all I thought I knew about D&I (Diversity and Inclusion).
First looking at my own life and career, I realised I had it so much easier. I had enjoyed so much privilege being white, educated, born in the in European Union, and therefore, able to live and work in the UK without requiring a visa. Yet not everything was necessarily easy.
When I moved to the UK 25 years ago, I had been with PwC a few years and a manager in one of the top telco companies in France. When I arrived in the UK, I could not find a job that would be of the same level.
The first job I took was with Barclays. The experience was a bit brutal in a very much a white, British male-dominated environment. And then I joined Visa in the European headquarters in London, and there were 29 nationalities represented there. The stark contrast made me realise what a diverse culture is, and how powerful it can be, and how it changed my own attitude at work. For the first time, since I had arrived in the UK, I was able to be my own self; daring to speak up and being noticed positively for my contributions.
I was put on an accelerated Leadership Programme at the time in a group of 20 people across the whole company, and again, many nationalities. That opened so many doors for me. Getting the opportunity of having a sponsor in the organisation, being able to mention the type of roles I wanted to have, and the opportunity to move around across the business and go to more commercial roles and learn and develop my own way.
A big realisation was at the time, I would never want to go back to a place where I did not feel I could be my own self, my full self. But that also led me to reassess my role as a leader. It helped me do a bit of self-assessment.
D&I self-assessment questions for leaders
I asked myself a few key questions. How diverse is my team? How inclusive is my team and the organisation's culture? Am I giving extra support to people in my team who may need it most? Perhaps as they cannot see a role model that looks like them? Perhaps because they have low self-confidence. Perhaps because they don't have that privilege of feeling that they deserve where they are and the support that they've got to date. How do I create psychological safety so that everyone can bring their point of view and that I create a more cohesive, positive, creative team and help them be engaged?
As a conclusion, that event in May 2020 opened my eyes and I learned so much about that aspect of leadership that I had not really thought about so much. And I wanted to share my learning with you today on diversity. The benefits go beyond having an engaged workforce. There's more to diversity than meeting corporate targets, such as having a certain percentage of female directors on the board.
Research demonstrates also that diversity and organisation success are very strongly correlated. So I would encourage you as leaders to not only welcome diversity and inclusion, if you join a company, for instance, but make it grow, and make it a foundation of your leadership and of the culture you want to bring across the business.
---
GrowCFO premium members can watch the full recording of this event in our webinars library.
If this article has helped you, please consider sharing it with your network.
We also hope to see you in our community! You can sign up as a free member here.