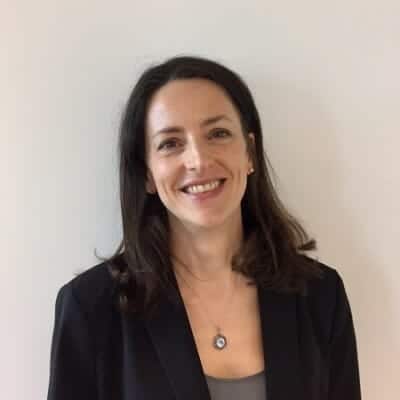 Helene Brichet Herbinet
CFO I Strategic & Change Leader I Executive Coach & Mentor
Expertise
Leadership
Finance as value-add function
High-performing teams
Effectiveness at Board-level
Stakeholder engagement
Corporate culture and D&I
Strategic mindset
Confidence for influence and impact
Leading Change
Mental wellbeing and Resilience
Sector Expertise
Financial Services
Digital payments
Customer credit
Audit
Acquisitions, Investments and Partnerships
Growth companies
Charities
As an Executive Mentor, Helene's mission is to help the next generation of finance leaders reach their full potential whilst maintaining a personal balance.
She will support and inspire you all the way on your growth and development journey as a finance professional. This means empowering you to become the best leader you can be.
Helene will share the learnings and perspective on her professional and personal experience. Understanding how others navigated similar situations before you will encourage you to confidently embrace the challenges and opportunities of your role and on your progression path. As such, mentoring is all about accelerating your personal and professional development and learning.
Helene will create a safe space where you can engage in open dialogue, reflection and exploration. Helene will work with you to identify and build on your key strengths and will suggest ways to address gaps in skills and knowledge. 'Life is a marathon' yet at demanding speed and with high stakes, so being able to sustain the challenges, pace and demands of professional life – whilst enjoying the journey – will be a key pillar of your progression journey.
With Helene encouraging you and positively challenging your thinking along the way, you can expect to get a deeper self knowledge, develop a clearer sense of direction and find your authentic leadership voice. With enhanced clarity about your goals, being more aligned and resilient, and equipped with an extended toolkit of skills and competences, you will have more personal impact and increased confidence to play a bigger role in the success of your organisation and of your team.
Helene is an experienced CFO who brings over 25 years of leadership in global blue-chip organisations with a growth and change agenda. Helene started her career in practice with PWC in France, before moving to the UK and holding senior Finance roles at Barclays Bank, Visa, EVO Payments and Capital One.
With the ambition to learn and develop her career through varied routes, Helene chose to venture outside Finance and into Pricing, Corporate Strategy and Investments and Partnerships. She also led major projects and programmes including acquisitions.
Helene has been holding both Board Executive and non-Executive Directorships. She currently sits on the boards of financial services companies and is a Trustee of an international business school. She particularly enjoys working in multi-cultural environments. Throughout her career, she has been focusing on developing people, on corporate culture and governance, and on leading change.
Helene is a certified Executive Coach and Mentor and holds a Senior Practitioner accreditation from the EMCC (European Mentoring & Coaching Council).