#22 Boards with Patrick Dunne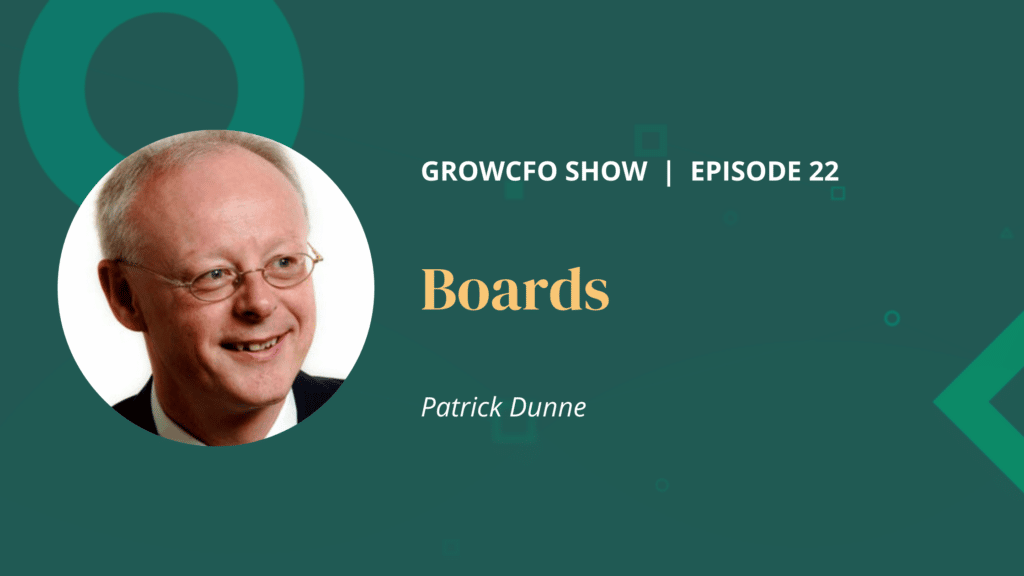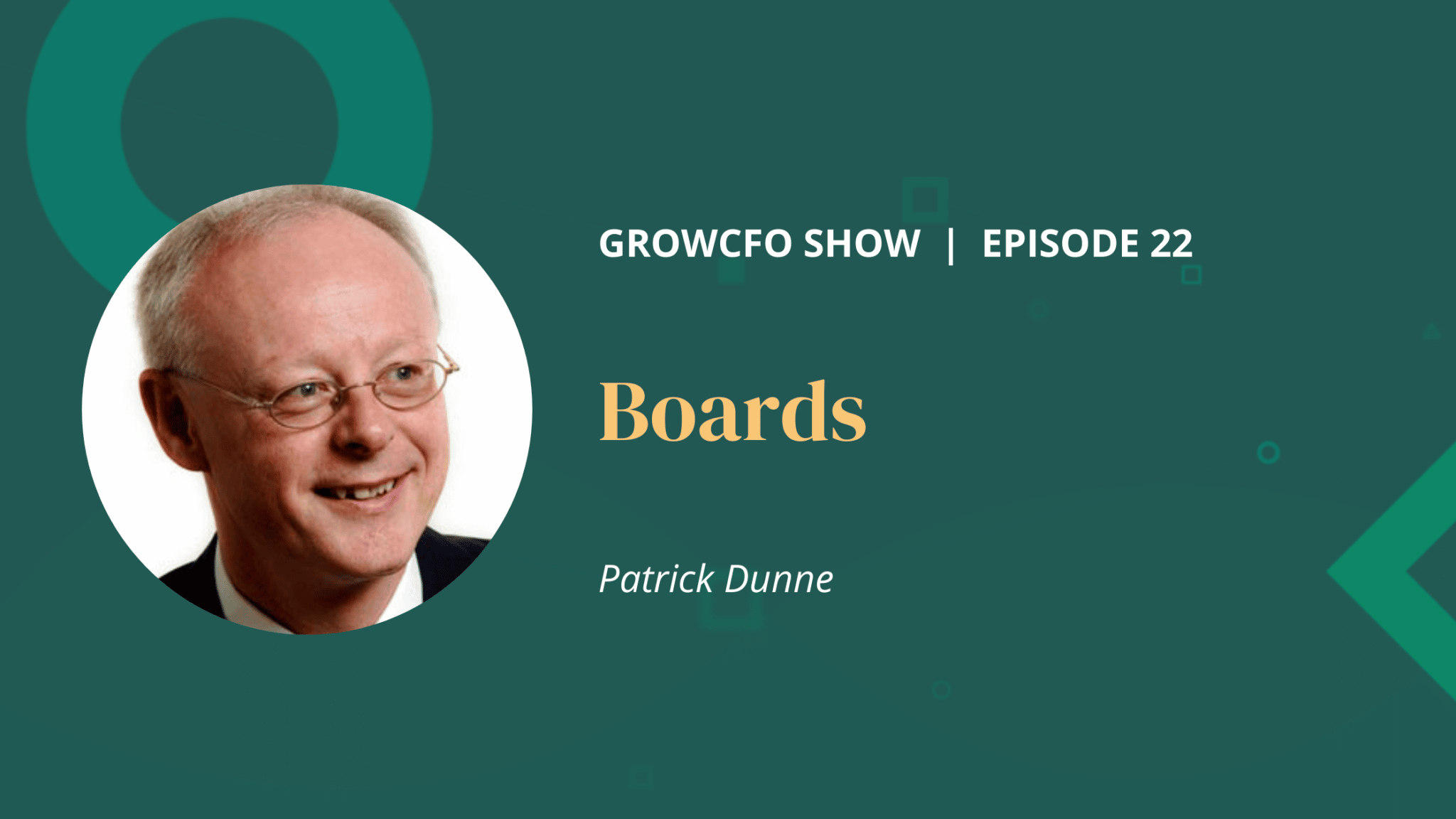 If you are a GrowCFO member you will most likely have come across Patrick Dunne already. When is comes to boards, and how they work, Patrick is pretty much the leading authority. Inside GrowCFO, Patrick frequently talks about the dynamics between the CEO, the CFO and the board. But today we find out about Patrick Dunne the person. He tells me about his career, and why he wrote the book "Boards: A Practical Perspective"
Who is Patrick Dunne?
Patrick has very humble roots. He hails from Toxteth in Liverpool. He is one of 6 children of an Irish immigrant family. None the less, he got a place at university to read maths, and this led to a very successful career. His executive career started in Chemicals, but he made his name in Private Equity. Patrick's career eventually took him to the Operating Committee of FTSE100 3i Group plc.
These days Patrick Dunne owns and runs Boardelta which advises boards around the world. Since retiring from 3i in 2012 he devotes a good deal of time to charitable causes. He is passionate about education in Africa. Patrick is Chair the EY Foundation; ESSA-Education Sub Saharan Africa;. and he is the founder of Warwick in Africa.
He serves on the Board of the Chartered Management Institute. He is a Visiting Professor at Cranfield School of Management; a visiting Fellow at Warwick Business School as well as the author of "Boards".
Boards: A Practical Perspective
Boards provides a practical, realistic, thought-provoking and useful guide to life as a board member. It is split into three areas, 'Purpose', 'People' and 'Process' reflecting the three key areas of concern for any board. We go into these in more detail in the podcast.
A fourth section sets out a series of real life dilemmas for readers to practice on. The book is an ideal companion for anyone who is an aspirant, novice or seasoned board member. This makes it great reading for any future CFO.
Patrick draws on his extensive range of experience working with and on boards in many sectors, in the UK and internationally. The book is equally applicable to business, charities and social enterprises, professional services firms, public bodies and universities.
The book is also written in a highly accessible and engaging style. Patrick's aim is for the book to be practical and to be read by board members. It isn't an academic tome, instead it brings life and fun to what is a very serious topic
The CFO and the Board
Patrick sees the CFO as one of the most important people on the board. While the CEO runs the executive team and the chair runs the board, the CFO is often the glue that holds it all together. Patrick sees the role of the board and the executive team in the form of a Venn diagram. The two cant be separate, nor can they overlap too much.
Want to find out more about Patrick's view on the role of the CFO on the board? Then why not join GrowCFO today?
Podcast: Play in new window | Download