Your Career Progression to CFO: Interview with Elliott Saville, CFO of Ksubaka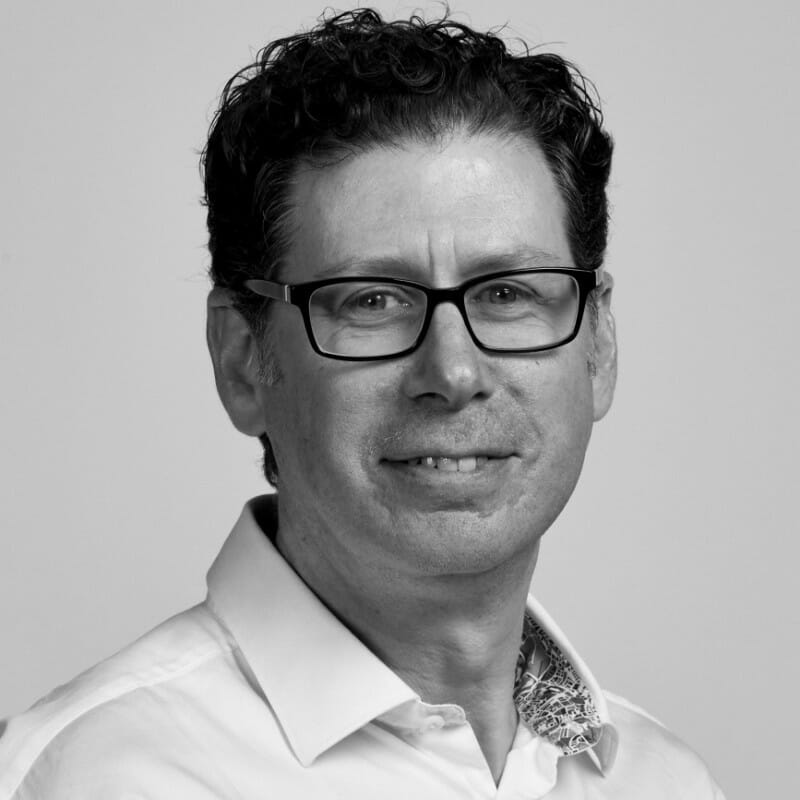 Hi Elliott. Thanks for agreeing to share your top tips with us today regarding career progression to CFO. Tell us a bit about your career to date.
I am the CFO for a hugely exciting business called Ksubaka, which is bringing online functionality to the in-store world, enabling retailers to understand and sell better to their customers and non-customers. The business has raised significant funds to date and is growing rapidly.
I started my career at what is now PwC, where I completed my ACA qualification and dedicated 7 years towards managing a range of audit clients as well as getting involved in client training. I then secured a Capital Appraisals Manager role at DHL Express, followed by a Business Analysis Manager role at Whitbread and then became Head of Group Management Accounting at Tesco.
I spent 7 years as Head of Group Finance at dunnhumby and was internally promoted to Finance Director, Strategic Projects and Tax in March 2013. I became Finance Director of Ksubaka in April 2017 and was internally promoted into my current CFO role in May 2018.
Wow, that sounds like a very impressive career. What has been your proudest achievement to date?
Thanks! I have had some fantastic experiences along the way, but my proudest achievement to date is making a key contribution to the team that took dunnhumby from £13m profit to £100m profit and from three countries to thirty, including helping to set up growth businesses in over 20 different countries. However, I hope that the Ksubaka experience will surpass this given our huge potential and growth trajectory!
You have worked across a range of companies in terms of brand, size and complexity. Was this deliberate and what were the benefits?
Not necessarily deliberate but reflective of my beliefs that the finance person's skills can be transferred across sectors and that the key to a successful career is gaining new skills and knowledge and challenging yourself. What these organisations share is that they are ones that share my values. For me, it is important to know what your values are and use this as key criteria in selecting where you want to work; a values disconnect soon becomes obvious and can be a painful experience!
It is great to see how you have progressed through the various senior finance roles through a combination of internal promotions and moving companies. What are your top tips regarding finance function career progression?
I think it is three main things:
1) Never stop learning and seeking opportunities to try new things and learn new skills. Push yourself even though it might feel uncomfortable.
2) Build a network of people you can trust and be available to help them when they need it and they will reciprocate.
3) Know your values, what is important to you and what you want to be known for, and be true to them.
What is the biggest difference between being a CFO versus an FD/FC?
For me, the biggest differences are the expectation of how you contribute beyond Finance and how you don't necessarily have someone above you in the Finance organisation to tackle those difficult conversations and situations and also the level and capability of people you work with and may have to negotiate with.
In all this, remember you are a business person with a Finance specialism; you have full rights and capabilities to voice your opinions on the business decisions so don't get pigeonholed with that Finance hat. This has been one of the best parts of working in a smaller business – that ability and, indeed need, to contribute to a range of business issues.
What have been your biggest CFO challenges so far?
The step up in expectations I think is the biggest and you just need to work out the best way to do this, given the personalities you are dealing with; and think as a business person with a Finance speciality, not just a Finance person.
What are your recommendations to senior finance professionals who are looking to become future FDs or CFOs?
Always keep learning, take on new challenges, and don't be afraid to try difficult things. But know your limits and have a great network that can help you out and also be a sounding board when things get tough, as inevitably they will do.
There are many different routes to the senior roles and it may not always be the straight-line trajectory of the early part of your career.
Think about having a mentor to push, challenge and support you, particularly when you are taking on new challenges or are faced with new opportunities.
Make sure you are clear that this is what you want. It is easy to just see it as the next step, but be clear that you can accept and want the extra responsibility.
Many senior finance professionals tell us that they cannot secure CFO roles due to needing previous CFO experience. Any thoughts and tips?
I think there is a lot of truth in that and I faced this challenge too. My solution was to be entrepreneurial with my career and go to the start-up world and apply my mantra around seeking opportunities and continuing to learn.
The route may be different for you so be patient and continue to learn and think about how you can develop yourself. It may mean biding your time in an organisation, finding mentors, or ostensibly sideways moves but don't be impatient and keep learning.
Any final advice for the next generation of CFOs?
I've said it a few times – keep learning and developing and taking opportunities that enable this. Don't fixate on the CFO badge; if you are learning and developing, the worst-case scenario is that you'll have a great career.