The Journey to FD: Interview with Mani Dhillon, Finance Director of Spotahome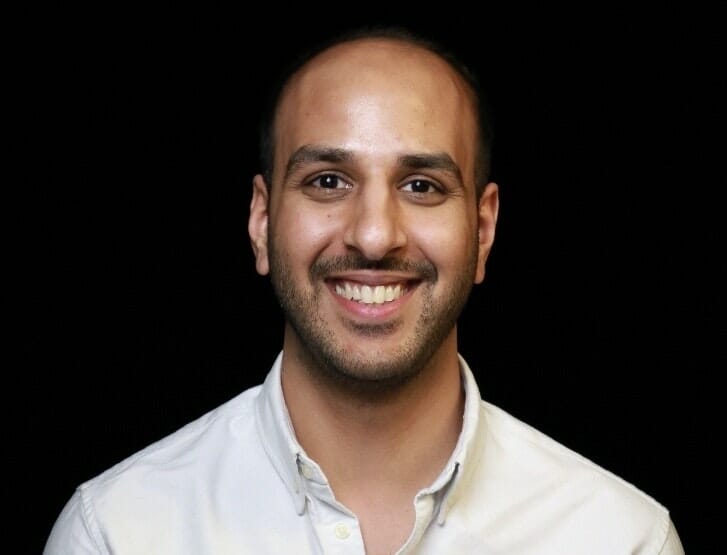 Hello Mani, how are you? Thanks for meeting up today. Tell us a bit about your career to date.
I recently became the Finance Director at Spotahome, a rapidly-growing PropTech business that has already closed over $72m in VC funding from Silicon Valley and the UK. I previously qualified at PwC and have spent the past four years moving my way up within finance functions, starting as a Senior Financial Analyst at Amazon, followed by becoming the Financial Controller at Moonpig and now securing my first FD role.
It sounds like a very fast-paced career and that's an impressive elevation in your job title.
Thanks, Dan! Yes, I have certainly been busy and am delighted to have developed my personal brand within a combination of really interesting companies and roles. I am really excited to become an FD and believe that this provides me with a great platform to continue my future career progression.
I notice that you have worked across a range of companies. Was this deliberate?
Kind of, although you take good opportunities that come your way at the appropriate stages of your career. I believe that my experience of working within both large corporates and high-growth entrepreneurial businesses has provided me with a fantastic opportunity to develop a range of skills.
For example, large corporates help you to learn best practice and how to become effective within big teams. They provide you with good insights into utilising technology and data analytics, whilst challenging you technically. High growth companies give you excellent exposure to key decision-makers and you get a lot more involved in driving operational change and influencing strategic decisions.
You mention "personal brand" which many people recognise as being a vital component of achieving success. Tell us a bit more about what you have done to elevate your personal brand during your career.
I was lucky enough to have some key mentors throughout my career to date. They encouraged me to critically look at my journey through finance to define who I wanted to be and what I wanted to be known for. I built upon the skills that I knew I had a natural affinity for, in particular presenting and influencing at various levels, as well as trying to focus on areas where I lacked experience. I threw myself into situations where I had to present and be known as a key business partner, and this really helped to drive my progression in the workplace.
I purposefully focused on developing my networks and building upon key relationships I had encountered across the years. Furthermore, I really believe that LinkedIn is such a powerful platform, when used in the right way. For me, relationships and networks really cannot be underestimated!
What are the most important skills that you have had to develop in order to move into more senior finance roles?
I believe senior roles must show a level of judgement and foresight (based on past experiences) that more junior roles have yet to develop. It is this that sets senior levels apart; being able to make the right decision, at the right time, whilst taking any calculated risks in the decision-making process into consideration.
Secondly, an important skill is the creation of trust. Without trust, I would not have built my trusted network, or allowed my business partners to have the trust they need in my decisions.
How does becoming an FD compare to your previous FC role?
It's a definite change in focus and mindset!
For me, the FC role was great for really getting stuck into the detail and creating an environment of strong control and accurate reporting. It was very much focused on day-to-day operations and past results.
The FD role has been an opportunity to take more of a bigger picture and forward-looking view of the business. It is more strategic looking and again, relies much on your judgement to make the right call at the right time.
Particularly in the VC-backed startup world, it is an opportunity to be involved in rapid and strategic decision-making, but also frequently having to roll my sleeves up and dive back into the detail. When working at startups, no job can be deemed too small!
What have been your biggest FD challenges so far?
It has definitely been a challenge to take a step back and allow others to run the day-to-day finance department, while I take a more high-level strategic view of the business.
Despite that, having been with Spotahome for only 6 weeks, I have had to deal with investor reporting, fundraising, developing the 2020 budget, growing an off-shore team, setting up a new CSOP scheme and completing a first-time group consolidation. That's plenty for a month and a half, but it's been an exhilarating ride to date!
What are your recommendations to senior finance professionals who are looking to become future FDs or CFOs?
I believe a strong role model is key for those of us looking to be finance leaders of the future. To have the advice of someone who has been there and done that really is invaluable.
Furthermore, critically assess your CV and experience to date. Look at your strengths, but also areas to which you have had no exposure before and try to position yourself to plug those gaps. Breadth of experience is key once you have reached the level of senior leadership.
Finally, build your own competency and confidence in making key judgement calls and getting them right. Don't be afraid to make the wrong call, as long as you can learn. There have been many a time where my previous wrong calls at more junior levels have helped to shape me to make the right call at senior levels, where the stakes are now much higher!
Any final advice?
One thing I haven't mentioned is to have fun along the way! All the years of training, hard work and promotions are nothing without having fulfilment in your job and having fun. I genuinely go to work every day, with no idea of what curve will come my way, and I love it!  If you have that passion, it shines through your work, and your network will see that.  I have tried to live by this since day one and it hasn't let me down yet!