Career Routes to CFO: 2022 GrowCFO Report
The GrowCFO Career Routes to CFO Report helps aspiring CFOs understand the most popular routes to landing a first-time CFO role. The report looks at the pros and cons of each step of the detailed career routes and how well these prepare aspiring CFOs to deliver modern-day CFO roles.
The report highlights the importance of understanding the unique requirements of the role across different company types and how this can impact the type of CFO that would be the best fit. With this knowledge, aspiring CFOs can better navigate the journey to becoming a finance leader.
Download our free report to explore the key actions for CFOs heading into 2023: 
Practice experience
Professional qualifications
Finance function experience
Number of pre-CFO previous roles and employers
The companies in which people secured their first CFO role
Years taken to land a first CFO role
Enterprise company experience
Analysis by geography
Insights from current CFOs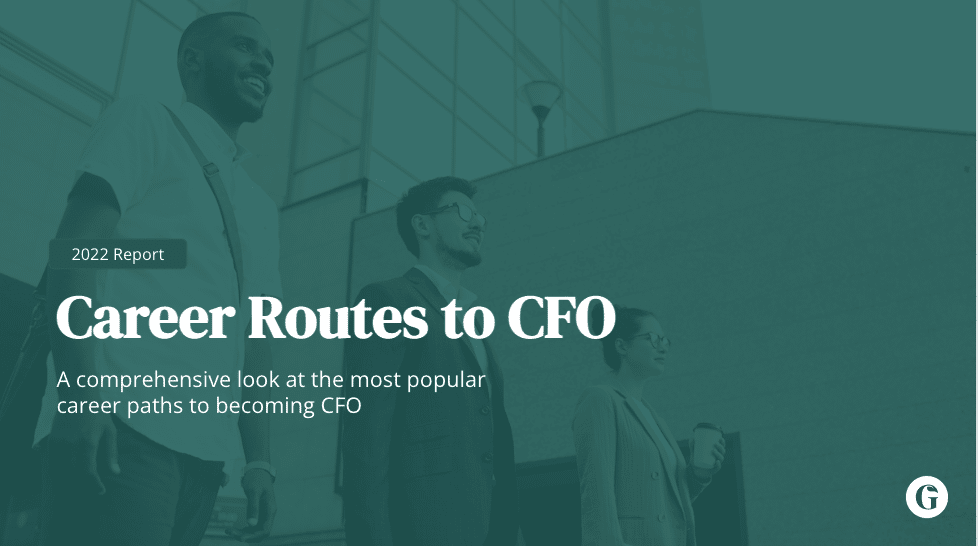 Download Career Routes to CFO: 2022 Report