Making the Transition from CFO to CEO: Interview with Mike Park, CEO, TCC Group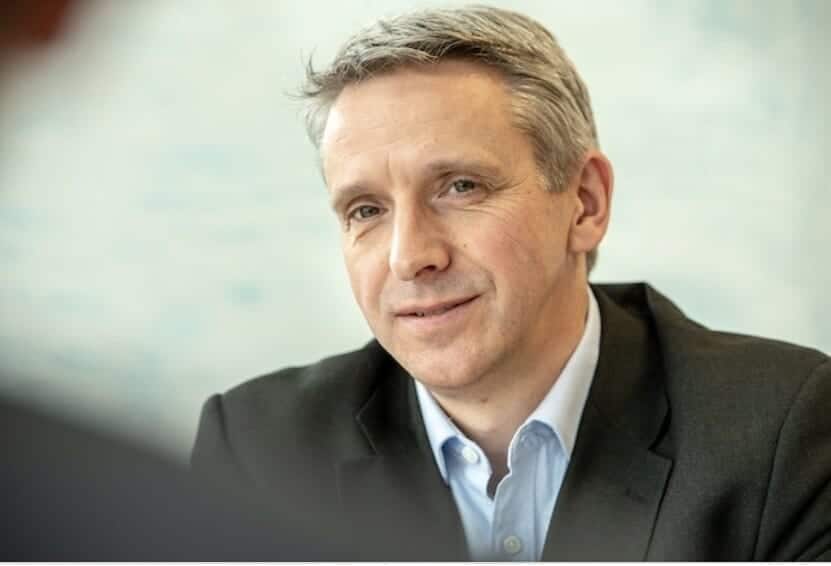 Hi Mike, thanks for meeting up today. Tell us a bit about your career to date.
After a very enjoyable but not very career-orientated Sports Science degree, my now wife and I set off on the classic round-the-world trip and it was while doing hard manual labour in the middle of a harsh Canadian winter that I decided I needed a professional qualification! After I finished my training as a Chartered Accountant, we set off once again and spent four years in Singapore, a year of which was working on the Barings investigation (therein lies a whole other article!) and two years as General Manager of BZW Futures in Singapore and HK.
Then back to the UK to KPMG and then TD Waterhouse. I then decided that I had had enough of large organisations and wanted to experience SMEs. A series of challenging commercial, CFO and business development roles, and exposure to M&A on the buy and sell sides reinforced that I enjoy the 'rowing boat' of an SME much more than the 'oil tanker' of big blue chips.
I joined TCC and Recordsure as Group CFO in early 2018 and then became CEO of TCC about 18 months ago.
It sounds like a fantastic career with some great experiences across a number of exciting roles. Did you always want to become a CEO?
Yes, but it always seemed like a huge step. I remember years ago seeing an article written about a CEO who challenged an aspiring junior colleague to sit in his chair for an hour before being sure that was the role to which they wanted to aspire. I tried to imagine myself sitting in a CEO chair – and it was daunting!
What would you say are the biggest differences between the CEO and CFO roles?
I can only talk to my own experience where I see a lot of overlapping priorities between the two roles – accurate and timely financial data will always be key to any business – but I suppose the biggest difference is that the buck stops with the CEO. I am fortunate to have a supportive Group CEO/founder who is still close to the business, but I still feel an acute responsibility for all that happens across the company day in day out, how we treat our people and our customers, and all the myriad of moving parts that can spoil any CEO's day. A good CFO will be aware of many of these issues; a CEO has to deal with them.
How well have your various CFO roles prepared you for the transition into a successful CEO?
There are obviously as many different CFO roles as there are businesses, but I was always keen to broaden my understanding and apply my financial knowledge to wider business challenges. I am also realistic enough to have recognised early that there are very many accountants who are far more skilled than I am. So I sought out roles in operations, business development and commercial negotiation to satisfy my curiosity and better understand how finance fits into the broader business model. And I made lots of mistakes. I still do. But I hope I rarely make the same mistake twice.
Which skills should existing CFOs prioritise in their development plans in order to become a successful future CEO?
Look at business through a wide-angle lens. Know why financial information and processes are important and how they fit into the overall jigsaw puzzle of the whole business, but understand that other departments will have their own priorities and perspectives too.
Actively spend time working with (and ideally sitting in) other parts of the business to learn from colleagues. And if you can, spend an hour sitting in the CEOs chair!
What have been your biggest challenges since becoming a CEO?
Time, exacerbated by recent coronavirus challenges.
Do you ever find yourself getting sucked back into some of your old CFO duties?
I do still wear the Group CFO hat, although we now have a great Group FD in the business, so the short answer is yes. The more oblique answer is that I think my CFO background is a cornerstone for my CEO role so (hopefully without stepping on colleagues' toes). I want to stay close to the financial pulse of the business and leverage that knowledge.
Any final advice to ambitious CFOs?
Find a path that works for you. Seek out leaders in your own business or elsewhere whom you respect and from whom you can learn. Watch what they do and (importantly) how they do it. Learn from their and your own mistakes.
And stay real – good luck and opportunistic timing can be key, but remain open to new challenges and experiences, good and bad. And visualise yourself trying out that CEO chair.