MM3 Exit Readiness Planning with Stuart Trood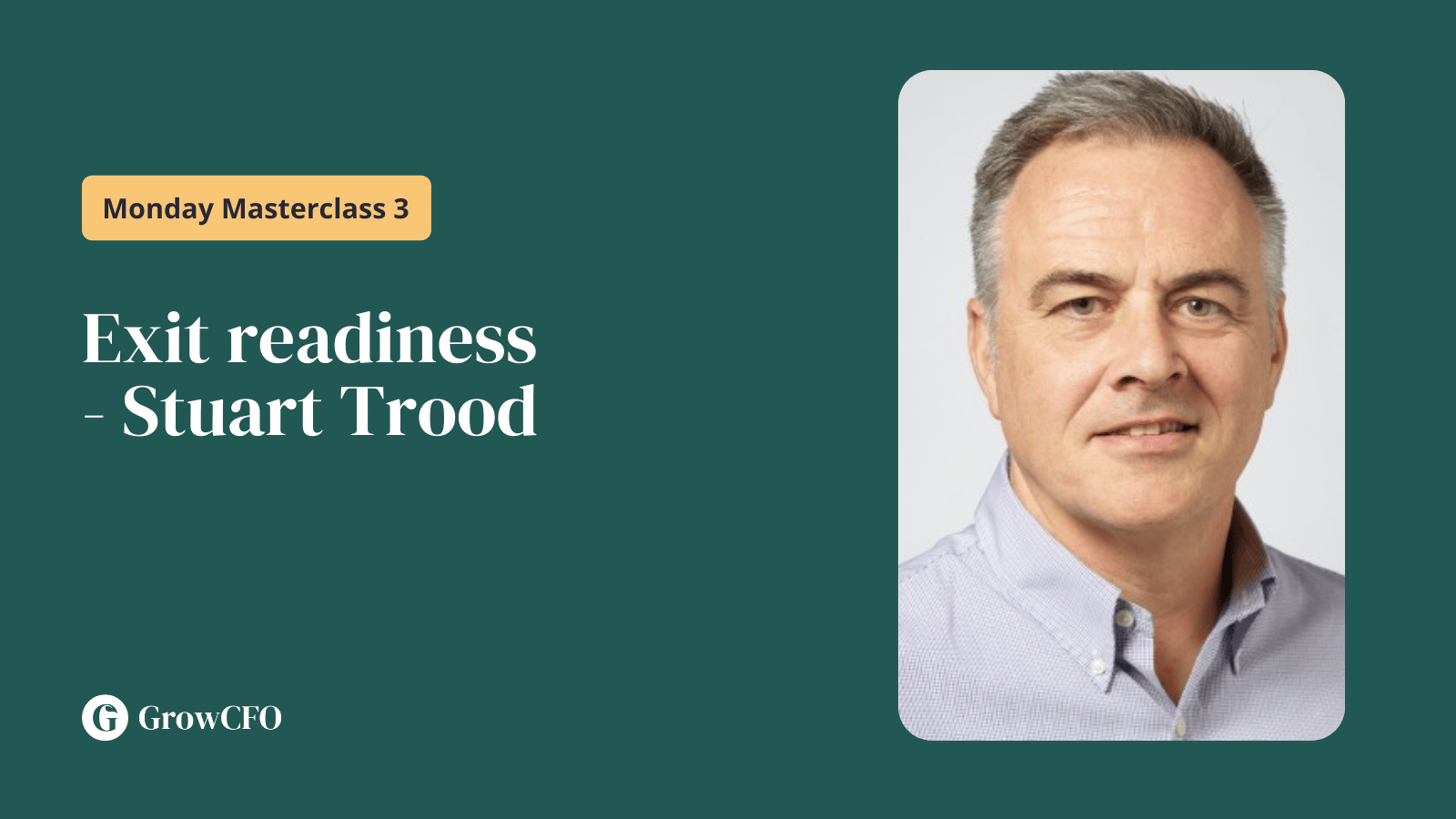 Related Articles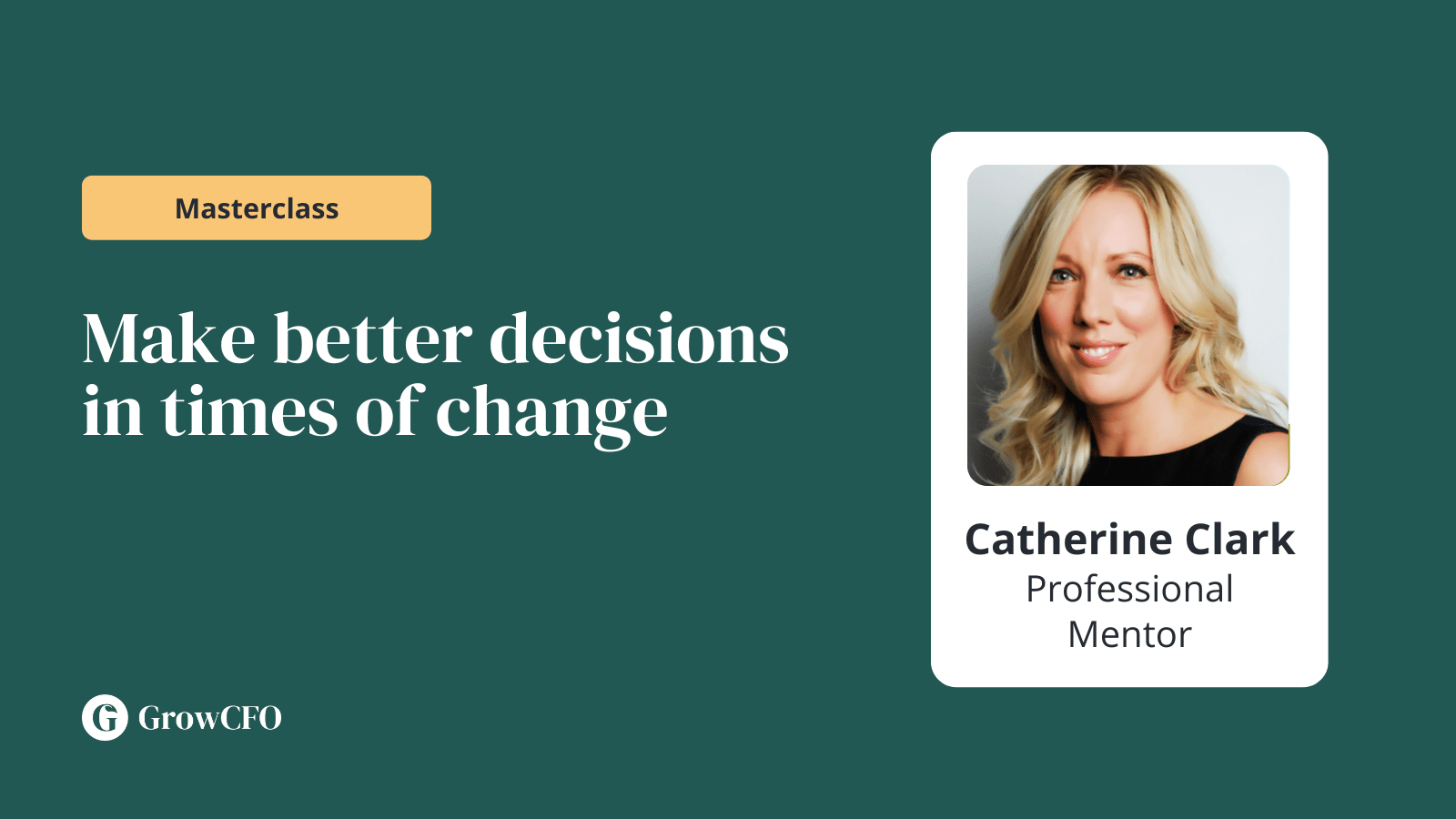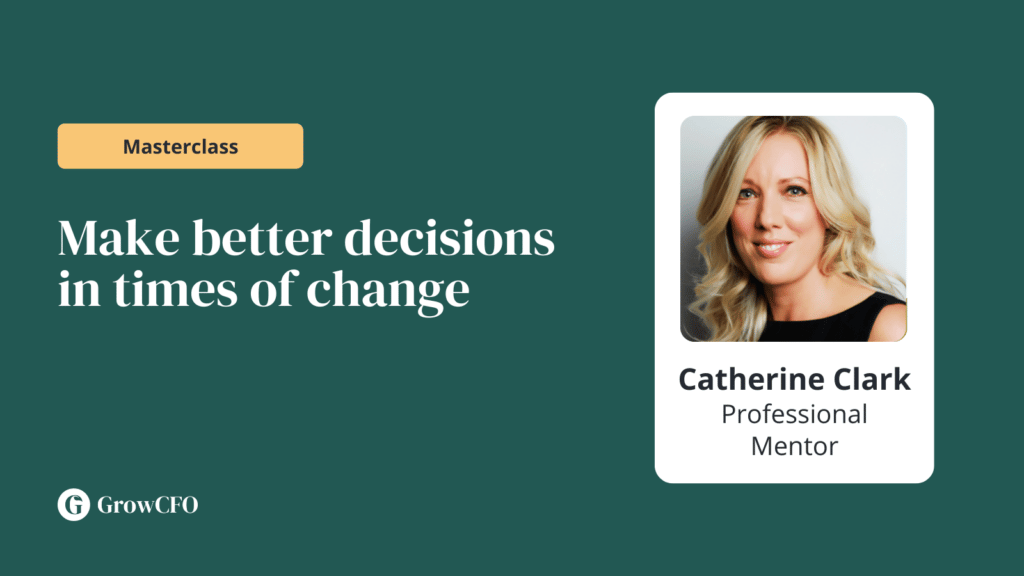 During this Premium workshop, GrowCFO's lead professional mentor and experienced CFO Catherine Clark shares insights and proven methodologies to help finance leaders and their executive teams to make better decisions during times of change.
There are so many changes impacting on businesses right now and many of these are hard to predict in advance. During these challenging times, finance leaders need to properly support their executive teams by helping to suggest ideas, influence views and analyze the impact of different options.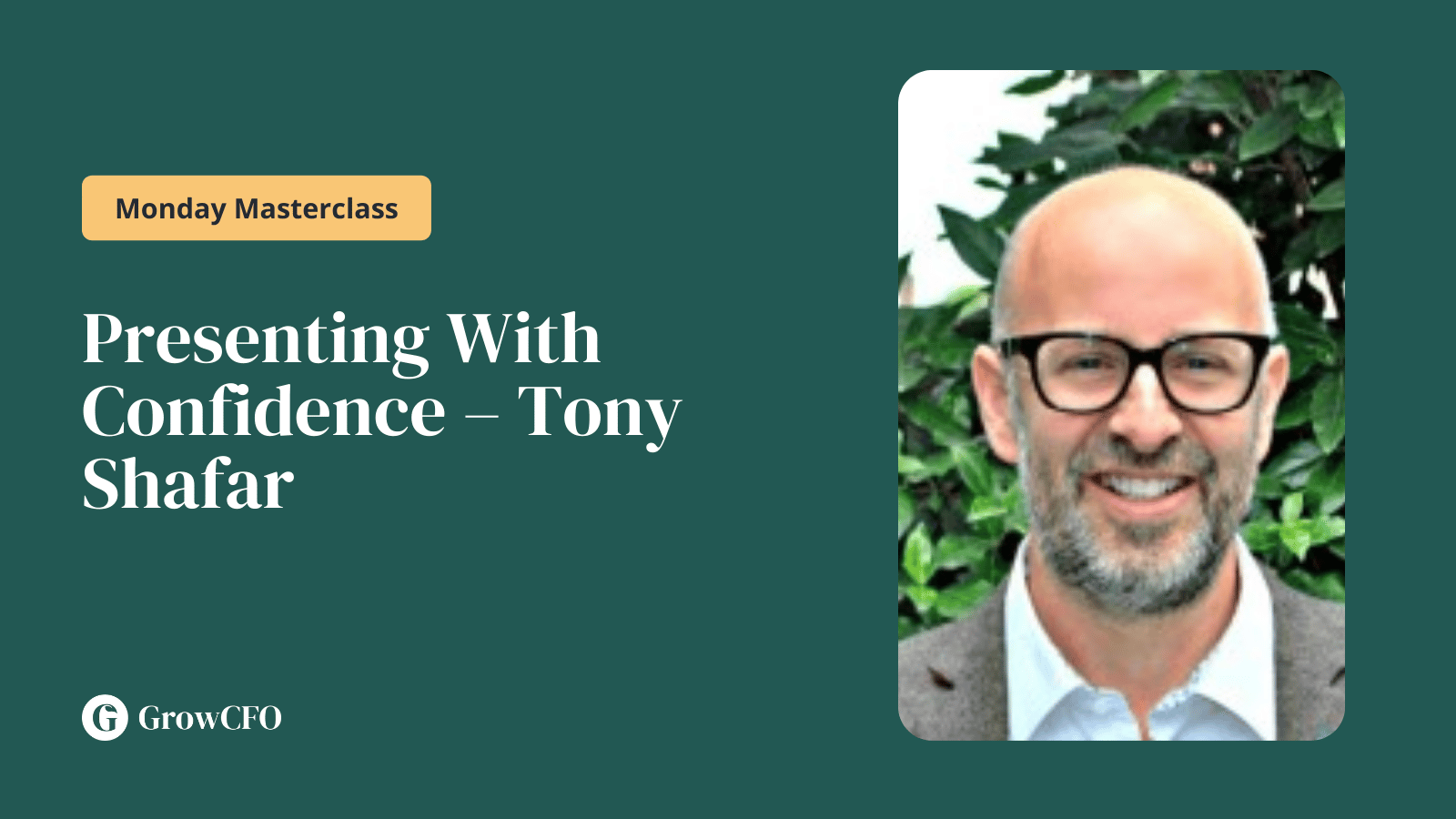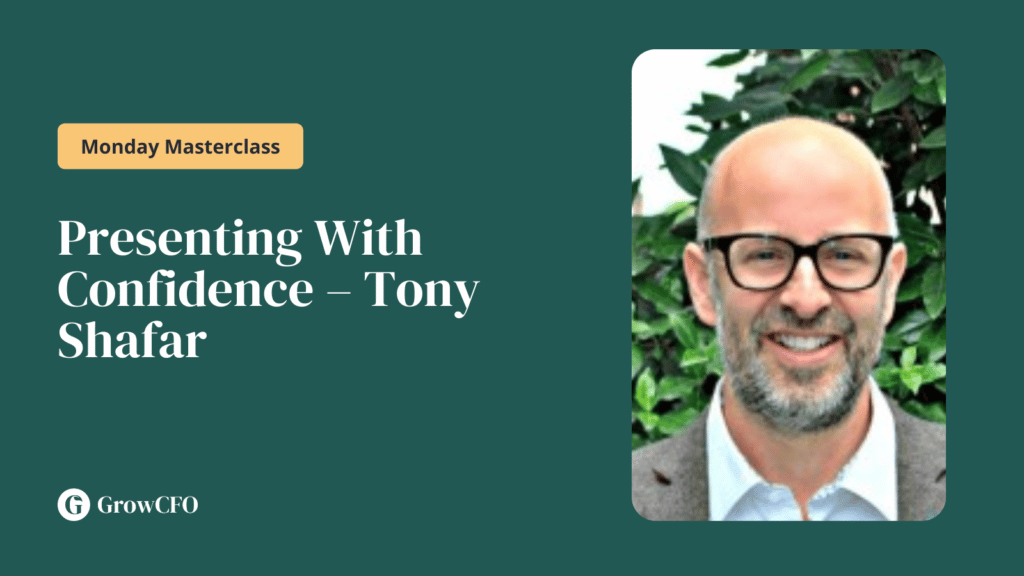 Please log in or sign up to view this content Username Password Remember Me or Sign Up Forgot Password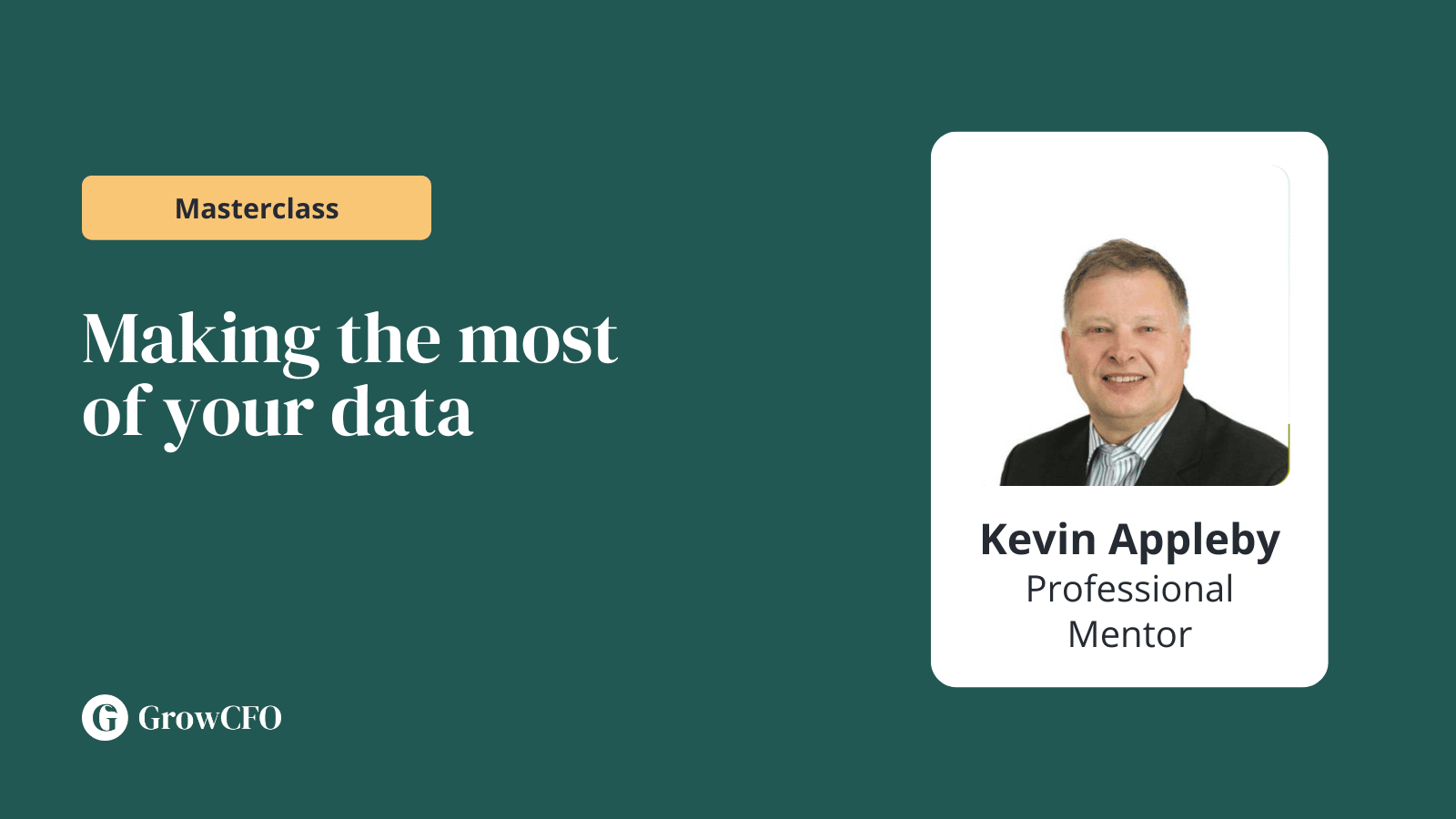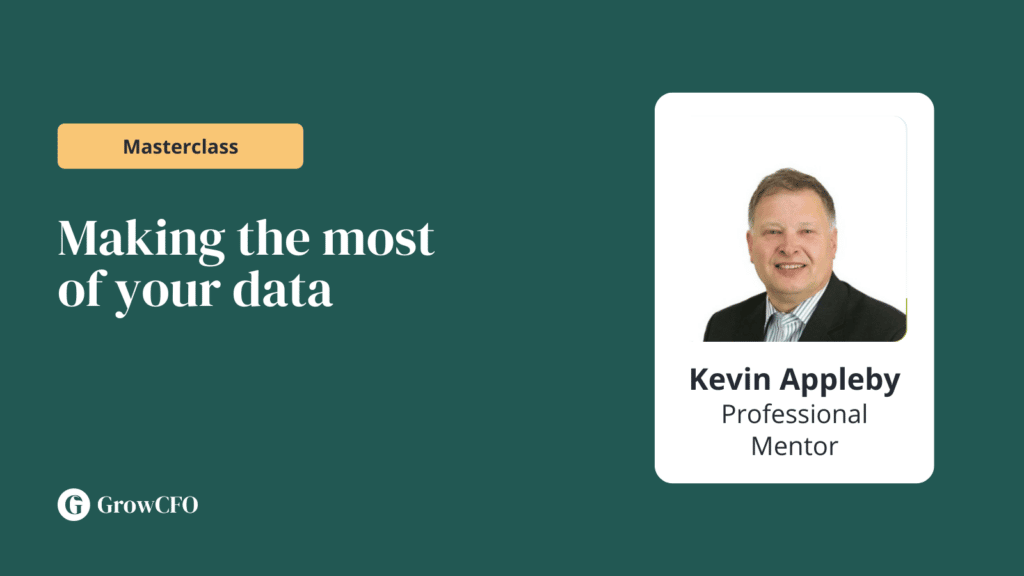 It is essential for all finance leaders to develop your team members and you have an ongoing duty towards this. This helps to improve the effectiveness of your finance team, motivate people and retain your team members. However, time is one of your most valuable resources and many finance leaders spend too long designing the same type of training as everybody else at a huge opportunity cost to your business.