Unlock your potential as a Finance Professional
We offer a variety of options to help you maximize your potential as a valuable member of a successful finance team.
Finance Team Training Courses
Our online program is comprised of 20 modules designed for finance team members who aspire to become an indispensable part of a thriving finance team. Upon successful completion of each module, you will receive a certificate that can be shared with your manager during appraisals or added to your CV when seeking new job opportunities.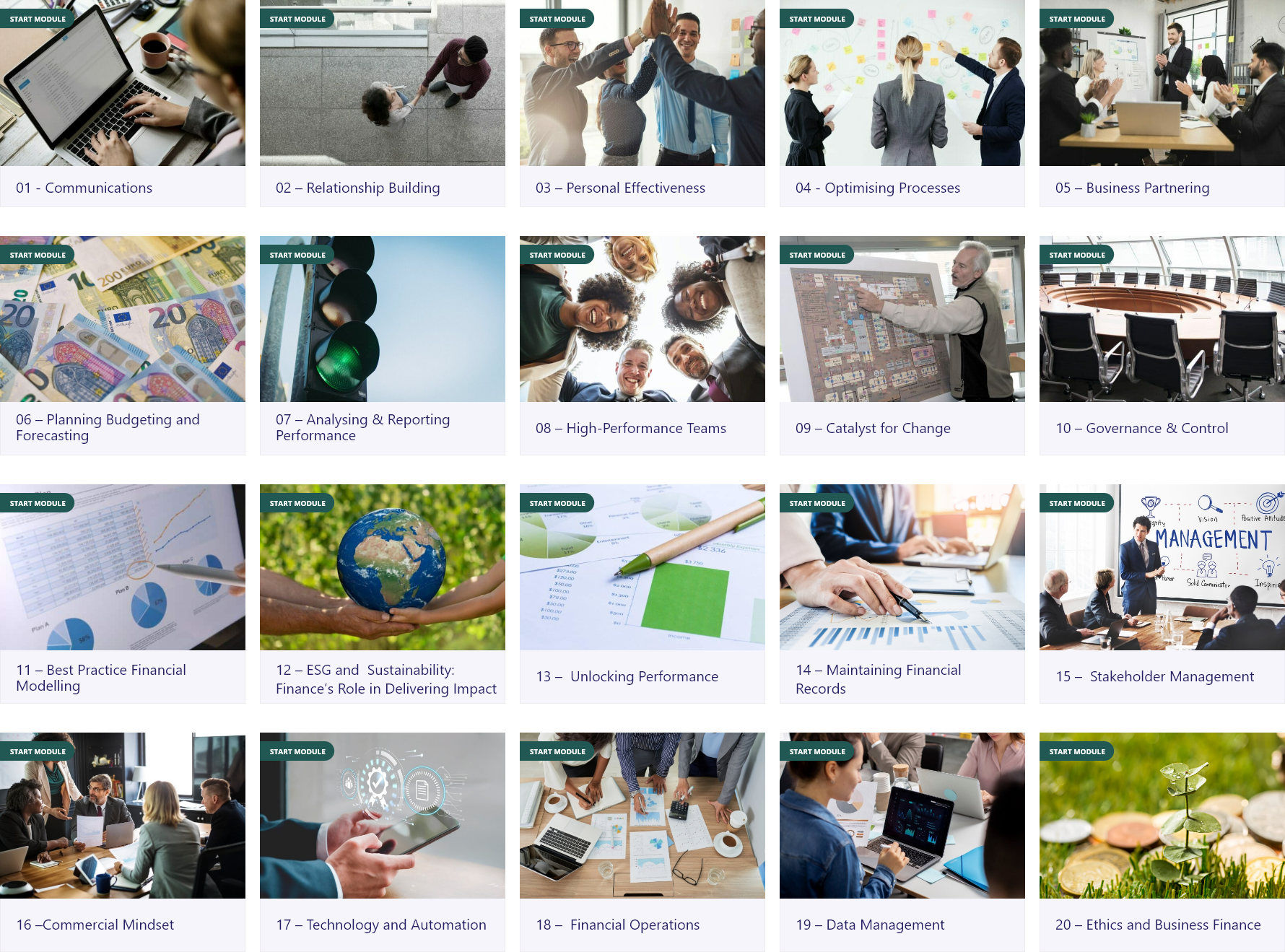 Business Partnering Bootcamp
Mastering the Art of Finance Business Partnering
Are you a great accountant but struggling to become a successful Finance Business Partner (FBP)? You are not alone. While finance skills are crucial, excelling as an FBP requires much more than just number crunching.
As an FBP, your role is to influence decisions. This requires developing strong relationships, delivering insights, and making the numbers meaningful. Our course is designed to help you improve your impact by partnering with the business.
Through real-world examples and experiences, you'll learn how to apply these skills in your day-to-day work, setting yourself apart from others in finance. With this new knowledge, you'll have the secret sauce to fast-track your finance career.
Click below to find out more and download a course brochure.
Join the GrowCFO community for free where you can network with other like-minded finance leaders. We offer our members an unparalleled calendar of events and opportunities to network. We look forward to hearing from you in our forum or meeting you at the next event!
Or upgrade to one of our premium memberships where in addition to the free GrowCFO community you'll receive a number of exclusive premium member benefits.
Free membership includes access to the following:
Everything in Free Membership, plus the following:
Premium membership unlocks the 9 powerful modules from our CPD accredited Future CFO Program. Get access to world-class resources and training videos to help you become a top finance professional.
Everything in GrowCFO Premium, plus the following:
GrowCFO Premium for Teams Membership, plus:
*These digital tools are being rolled out on a phased basis and the first seven are currently available.