Virtual Event
How to Slash Cloud Computing Costs
Virtual Event
November 14
@
4:00 pm
–
5:00 pm
GMT
Start time where you are: Your time zone couldn't be detected. Try reloading the page.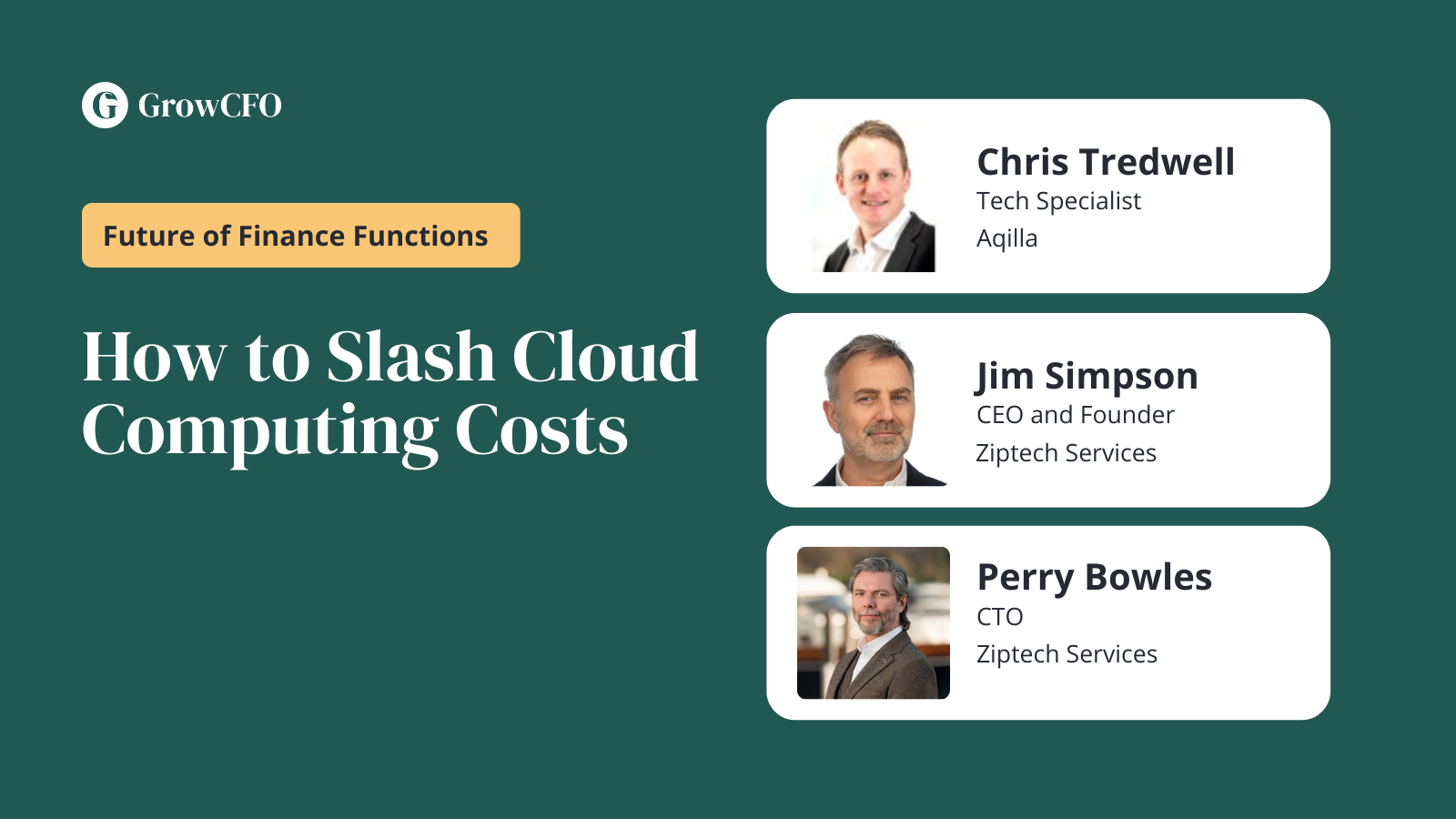 Topic: How to Slash Cloud Computing Costs in Under 30 Days
Hosted by Chris Tredwell, he will be joined by IT, cloud and security specialists Jim Simpson (CEO & Founder) and Perry Bowles (CTO) from Ziptech Services.
Ziptech's expertise is helping company directors of small to mid-sized enterprises increase productivity, control costs and gain competitive advantage. In their experience, most businesses are paying far too much for their cloud technology than they need to.
If your cloud computing costs are on the rise and you don't know why, this upcoming webinar is for you.

It's neither quick nor easy to scrutinize your monthly bill from Microsoft, and it's becoming increasingly difficult for finance and business leaders to predict and budget for variable cloud computing costs. The reality is, your cloud computing costs are likely to be far too high unless your IT team has five key factors under tight control.

Learn how to cut your cloud costs from the next bill onwards, and the measures that will keep costs down. This webinar will cover:
Why the cloud is important
Why you need a cloud cost control process
5 Simple Ways to reduce your cloud costs
5 questions your IT team should answer
How much cloud you save
3 steps to make savings
Related Events