Virtual Event
Cash Optimization Strategies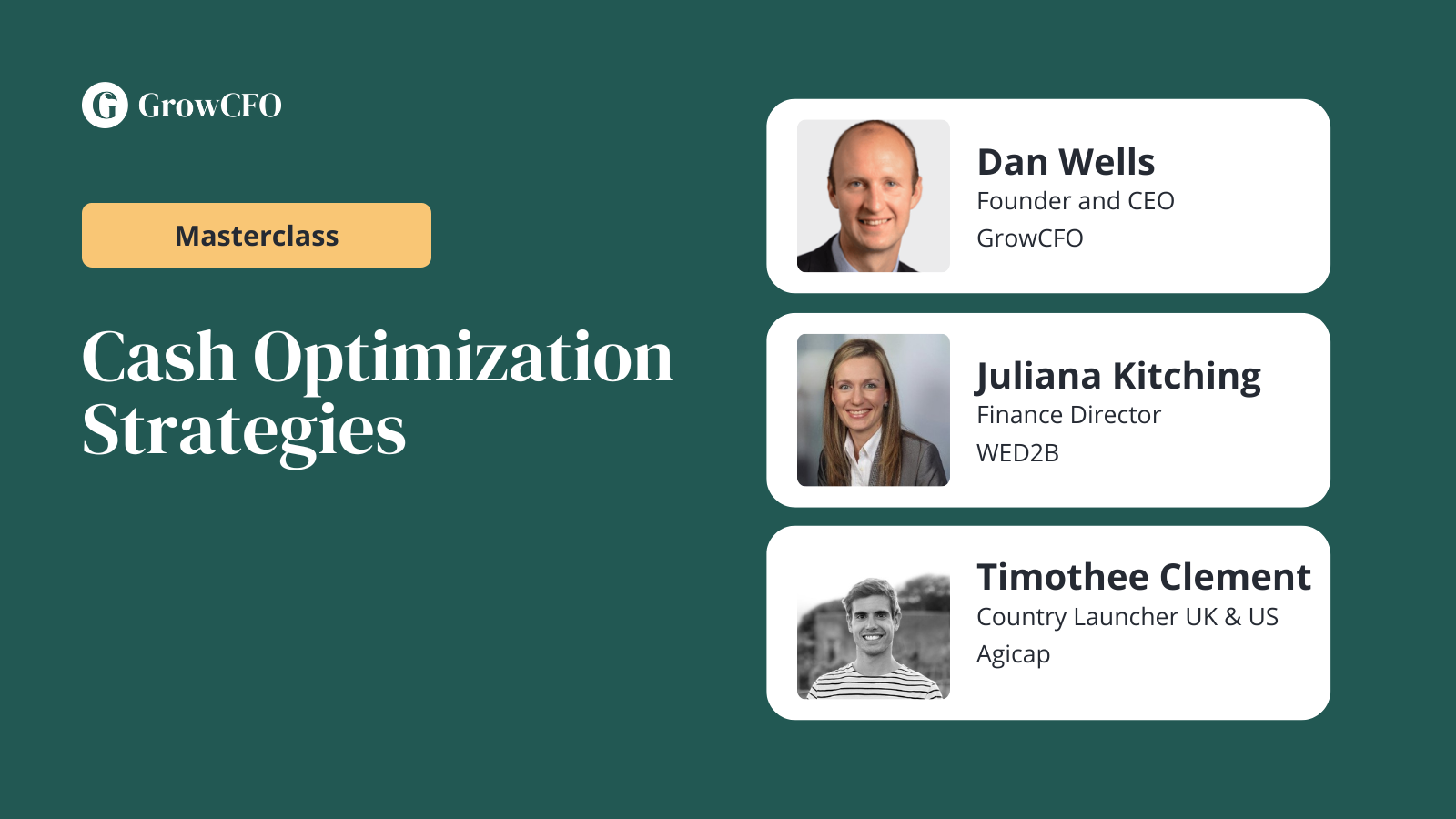 Virtual Event
November 28
@
3:00 pm
–
4:00 pm
Start time where you are: Your time zone couldn't be detected. Try reloading the page.
Join us for our next webinar with inspirational Finance Director Juliana Kitching and Agicap on short and mid-term cash optimization in the current economic environment.
Discover practical strategies and tools to effectively manage your cash flow, improve cash collections, and maximize returns on excess cash investments. Learn how to set up and automate short-term cash forecasting for enhanced visibility, streamline cash collection processes to free up working capital, and explore secure and liquid investment options with attractive interest rates.
Key Takeaways:
Gain visibility into your short-term cash flow through automated 13-week forecasting
Unlock working capital by implementing accurate cash collection processes, freeing up 30% of outstanding amounts
Identify surplus cash and make sure to not lose money through inaction when interest rates are 4% or higher
Related Events