An Audience with Jimmy Vassilas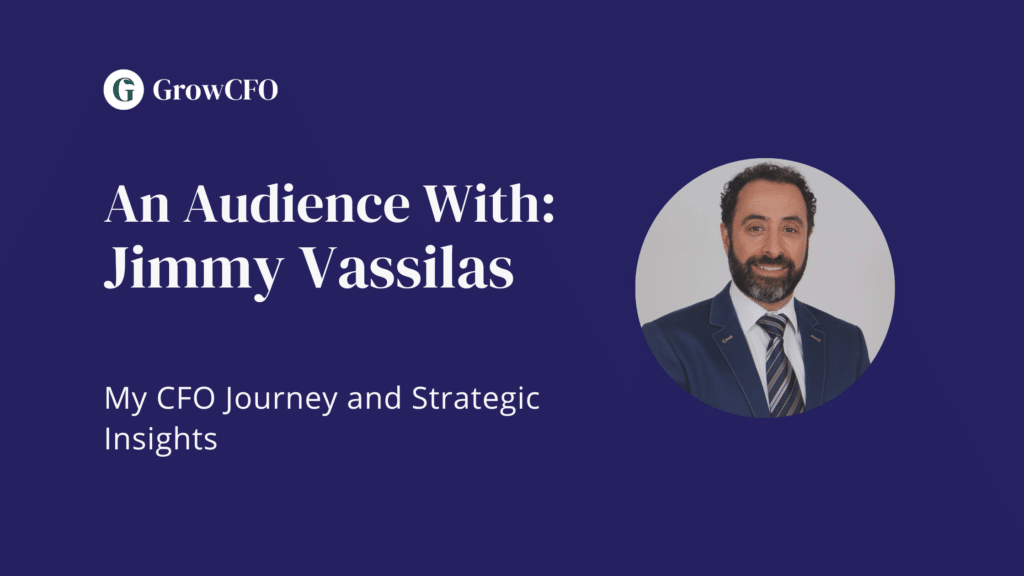 Watch this workshop video for an engaging CFO Q&A session featuring Jimmy Vassilas, a highly accomplished professional in the high-tech industry. This insightful session will provide invaluable insights into the world of finance, entrepreneurship, and venture capital or private equity (VC/PE) backed businesses. Explore Jimmy's remarkable journey as we discuss his transition from audit to CFO, his decision to leave Autodesk after 17 years, and his expertise in managing investors. Don't miss this opportunity to gain practical knowledge and strategic insights from a seasoned finance leader.

Jimmy Vassilas is a renowned professional in the high-tech industry, specializing in finance, entrepreneurship, and VC/PE backed businesses. With a background as a Canadian Chartered Accountant at Deloitte, focusing on high tech and telecommunications, Jimmy's passion for the industry has been a driving force throughout his career. His CFO roles in prominent companies such as Receipt Bank, Zappi, and SantéVet reflect his financial expertise and entrepreneurial spirit. With lateral moves within Autodesk, Jimmy advanced to become the finance director, demonstrating his ability to thrive in the ever-evolving high-tech landscape. Join us as Jimmy shares his remarkable journey and imparts strategic insights during our CFO Q&A session.
Watch back on Demand