#137 Subscription Pricing and Packaging with Wolter Rebergen Commercial Director at Younium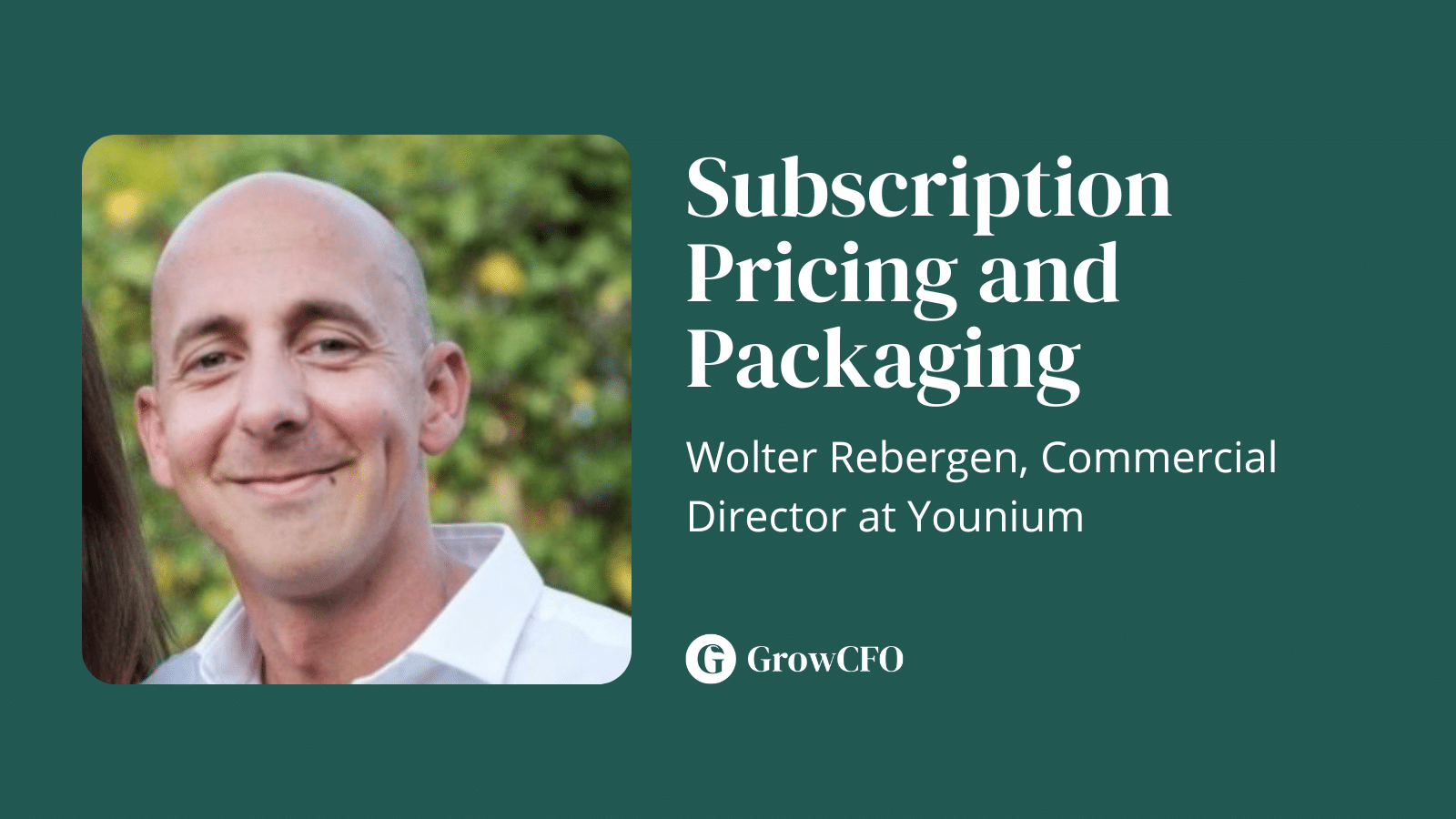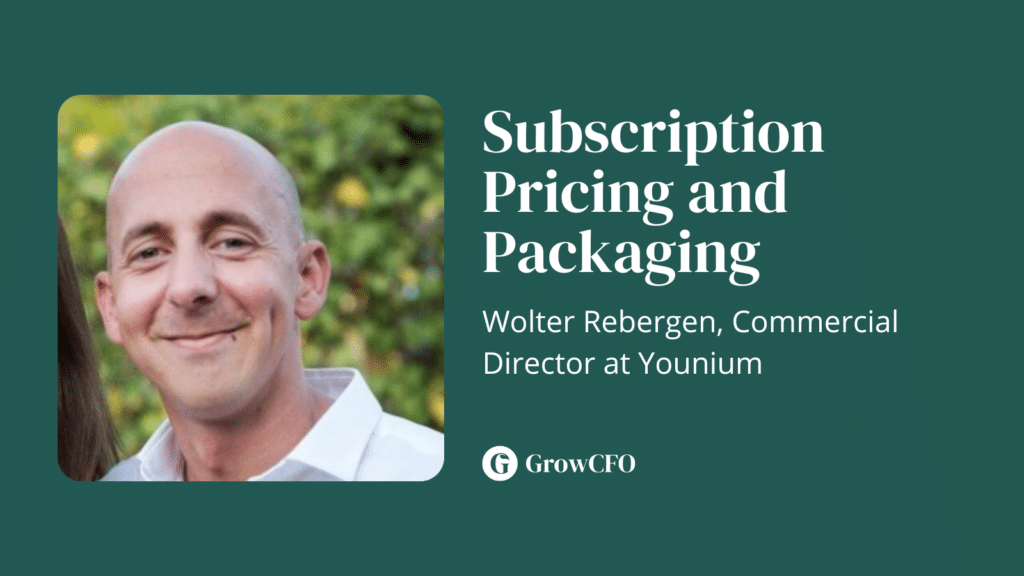 Wolter Rebergen, Commercial Director at Younium joins Kevin Appleby on this week's GrowCFO Show. Together they take a look at the latest developments in subscription pricing for a SAAS business and what this means for the finance leader. They discuss subscription models, including pricing and packaging. They also talked about challenges such as revenue recognition and the potential benefits of user-based pricing.
Kevin and Wolter discussed the evolution of subscription pricing models for SaaS and tech companies, including the trend towards usage-based models. They also noted the impact of economic downturns on customer behaviour and the shift towards pay-as-you-go models. Kevin and Wolter discussed the benefits and challenges of a pay-as-you-go pricing model, including the need for accurate revenue forecasting based on customer usage and the potential impact on sales commissions. They also explored the importance of customer retention and engagement in maximizing use and minimizing churn.
Wolter and Kevin discussed setting prices for a subscription-based service by analyzing the leader, filler, and killer products. They also talked about the importance of tracking usage and customizing pricing for customers, as well as the need for tools to manage subscriptions and recognize different types of revenue.
Kevin and Wolter discussed the benefits of variable pricing in the SaaS industry, including usage-based and role-based pricing. They also talked about the importance of adapting pricing models as businesses grow and change.
Links
Timestamps
What is a subscription pricing business? (0:12)
How subscription models can get complicated quickly. (3:17)
How do you know if you're doing a cost reduction? (9:04)
What is a real booking-based financial metrics? (11:23)
What is a subscription? What is the commission? (14:54)
How would you set the price for your leader products? (17:06)
What is a tool to manage the subscription? (21:23)
How are we going to make that estimated recurring revenue from usage count in the multiplier? (23:04)
Value-based pricing is one of the most common use cases. (27:36)
Podcast: Play in new window | Download