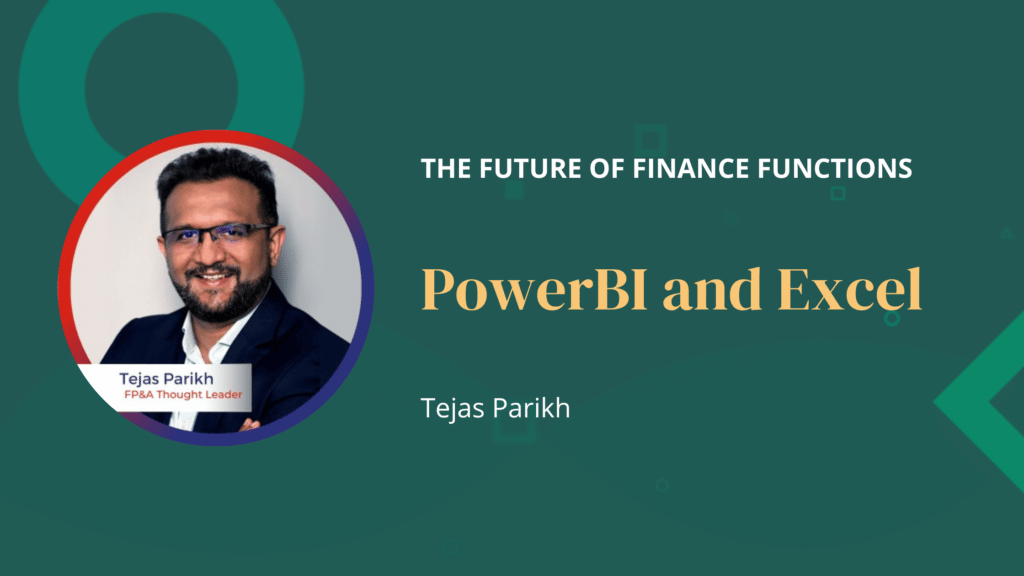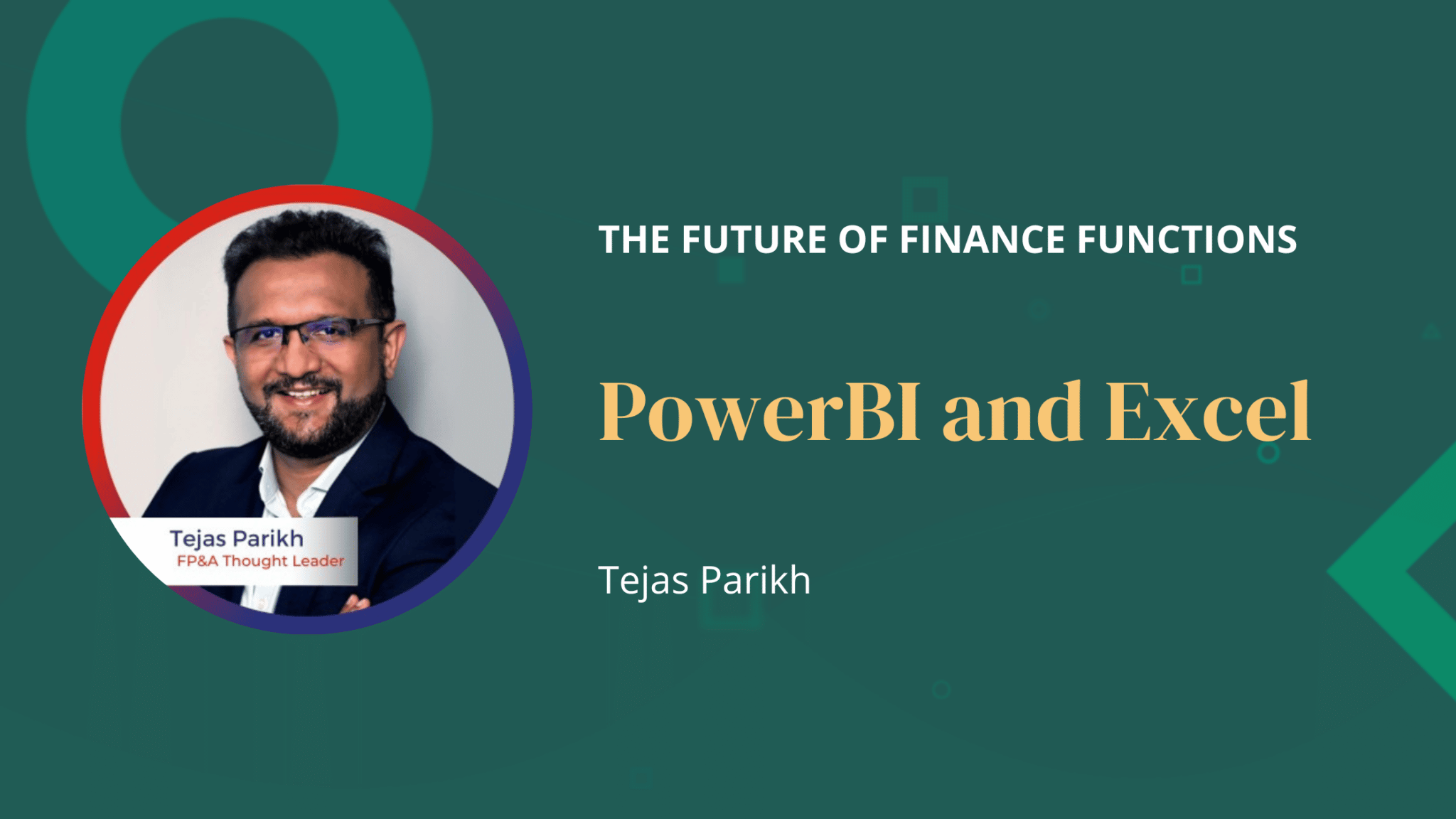 During this session, our hosts Chris Tredwell and Kevin Appleby were joined by Tejas Parikh as he took us through the second of a two-part series about Microsofts PowerBI. (The other one can also be found in the events/webinar recording area of GrowCFO)
A fellow GrowCFO member and FP&A transformation specialist with over 16 years of experience, everyone who has worked with Tejas has always complimented his ability to invent and simplify business processes and optimize technology which has a direct impact on the productivity of the FP&A function. Today, Tejas is the founder of ABCL, an FP&A solution practice which aims to bring FP&A functions to the 21st Century.
Tejas earned his MBA from the University of Hertfordshire, has a ACMA (CIMA) and various other certifications like, MCSA – BI Reporting from Microsoft, Certified Anaplan Modeler, L7 Professional Consultant from Institute of Consulting and he is also a GCiologist. Over his career of 16+ years, Tejas has delivered for major MNC's like Vodafone, GE, Unilever and many more! During his tenure at these MNC's he has made remarkable achievements such as redesigning the investor appraisal pack and strategic review board pack which made the CEO take notice of his skills. He's established FP&A function from scratch and delivered 80%+ improved efficiency consistently in planning cycles (without technology). His career has a long list of achievements, too many to list!
After the holistic overview of the merits of PowerBI in his last session, during this session, Tejas took a deeper dive into PowerBI, especially how it interacts with Excel.
Supporting slides
Tejas was kind enough to share his session slides that include some useful information to support this topic and the recording of the session:
Find out more
If you have any further questions or wish to connect with Joe, Chris or Kevin, they would be happy to hear from you:
Tejas Parikh: Linkedin or tejas@aksharconsulting.co.uk
Chris Tredwell: Linkedin or chris.tredwell@aqilla.com
Kevin Appleby: Linkedin or kevin.appleby@growcfo.net
If you're interested in completing a PowerBI course, Tejas recommends PL-300 certification: 'Microsoft Power BI Data Analyst/DA-100' from Udemy (Click Here to Register). However, as noted at the end of the session, Tejas is also offering a 3hr introduction to PowerBI for any GrowCFO member new to it all and needing a helping hand to get started. Contact him directly to arrange it.
Watch back on Demand