Leading finance in an international business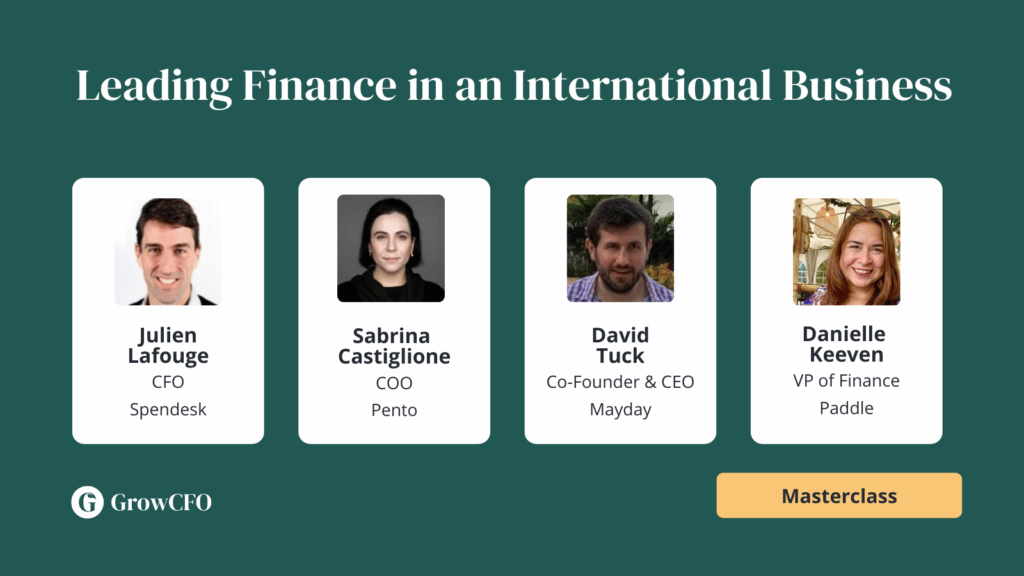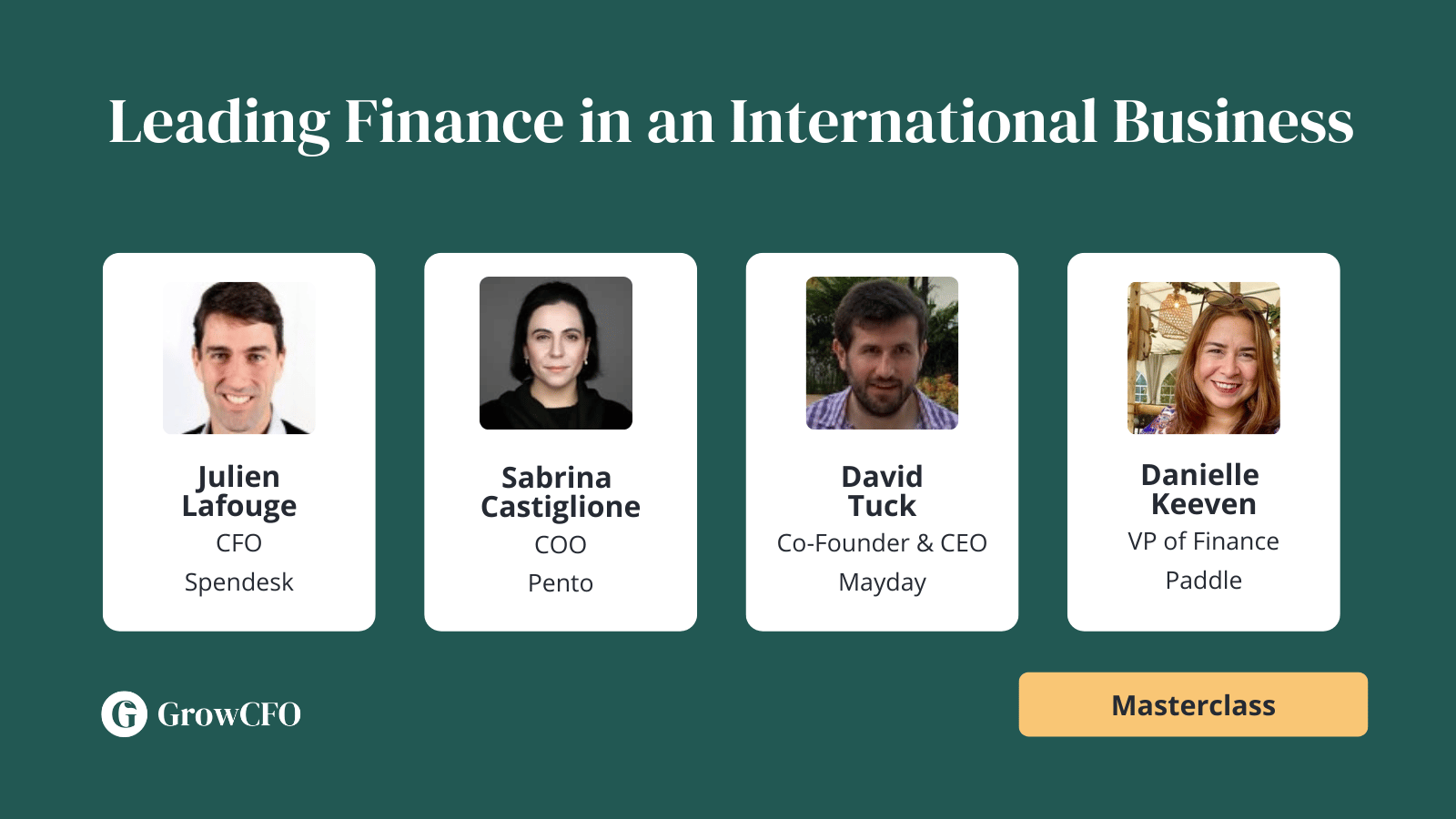 International expansion will be a key strategic objective for most scaleup companies and represents a very exciting milestone for any business. However, this also significantly increases your levels of complexity and will place additional strain on your finance team.
During this insightful workshop, GrowCFO's Founder Dan Wells hosts a fantastic panel of experienced finance leaders, including:
Julien Lafouge (CFO of Spendesk)
Sabrina Castiglione (COO of Pento and previously CFO of Tessian)
David Tuck (CEO of Mayday and experienced CFO)
Danielle Keeven (VP of Finance at Paddle).
You will learn essential insights including how to overcome the challenges that you will likely face before, during and after an international expansion. We will cover what to look out for, proven methodologies for dealing with issues and popular technology solutions that are being used by other international businesses.
This workshop will be very relevant for senior finance team members of companies with international ambitions regardless of where you currently are on your journey. This is an essential workshop to help you thrive in an international environment.
Watch back on demand