Optimizing your business processes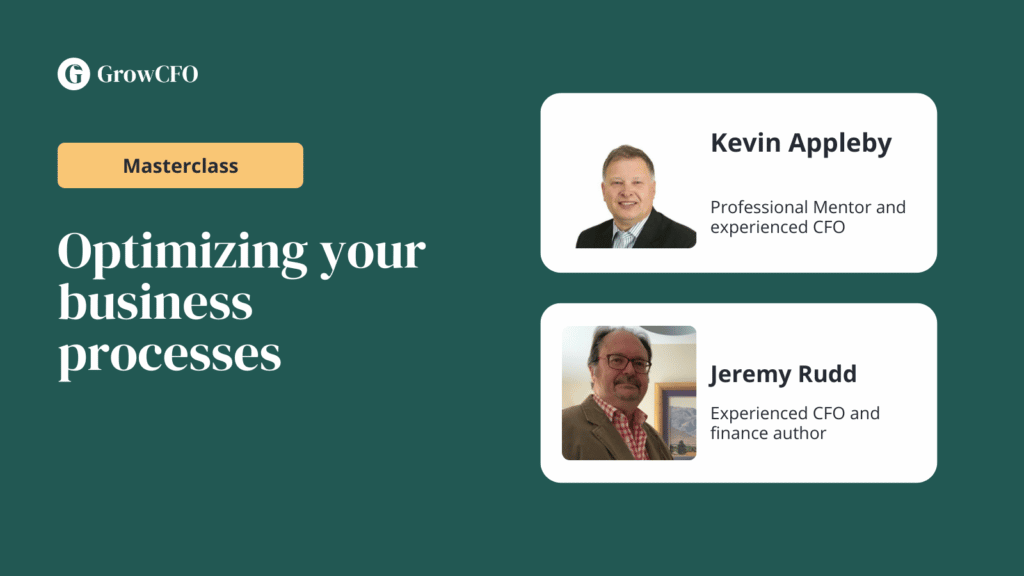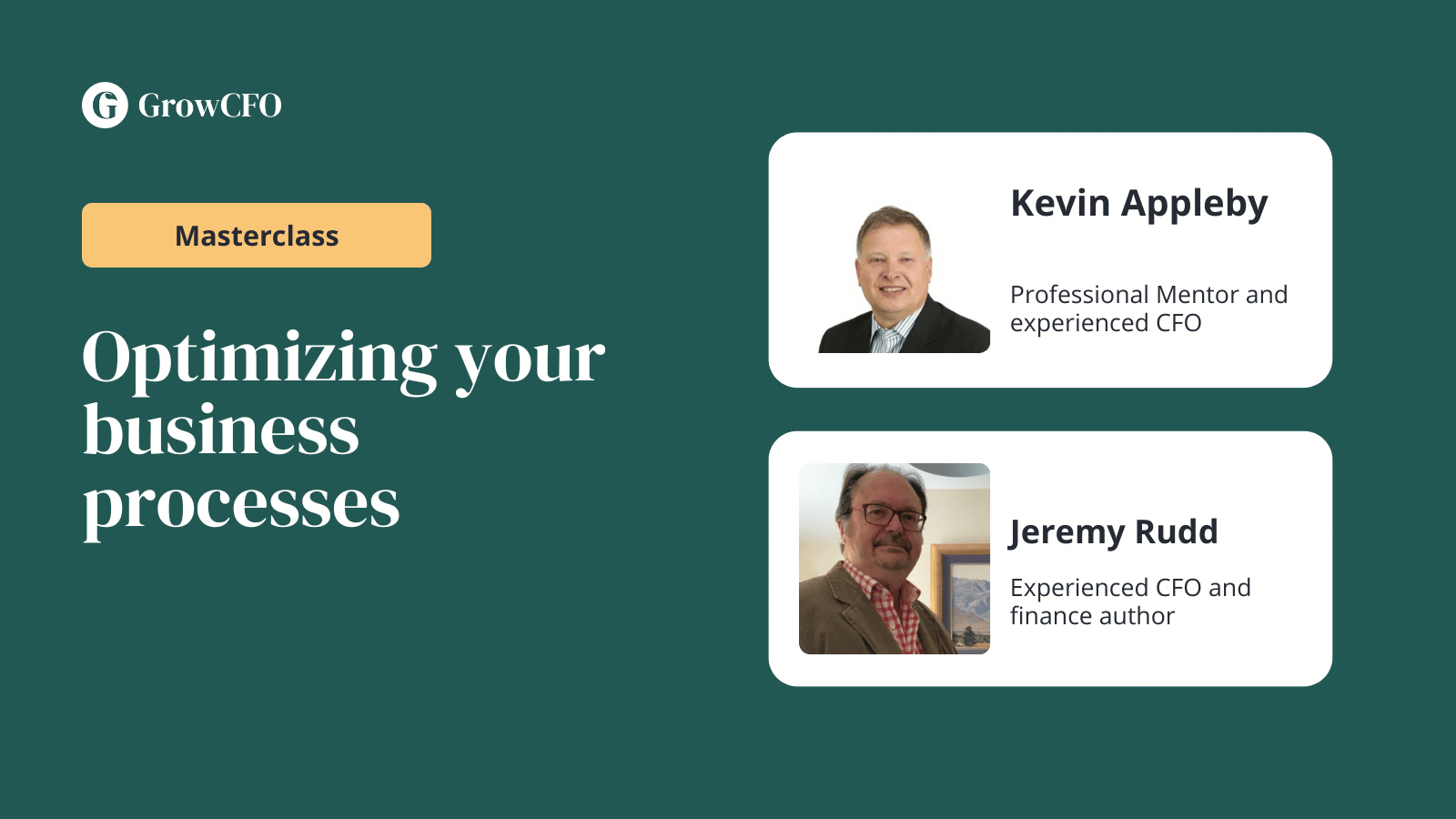 During this workshop, GrowCFO's professional mentor Kevin Appleby hosts experienced CFO and finance author Jeremy Rudd to discuss how finance functions can optimize business processes. Finance functions play an important role in business process optimization. They can help by mapping out processes, standardizing them, and applying lean Six Sigma principles to them. In addition, they can help with automating processes and outsourcing activities. All these things can lead to improved efficiency and effectiveness across a business.
We discuss how finance teams can help to map out, simplify and standardize processes, both within their financial processes and across the wider business. We introduce the concept of Lean Six Sigma principles and provide insights into how finance can reduce waste across business processes. We discuss key principles regarding automation and outsourcing, including common examples of this within modern-day finance functions. We also cover how you can benefit from Optical Character Recognition, Robotic Process Automation, Digital Transformation and Artificial Intelligence.
Watch back on Demand: