Make more impact by working less hours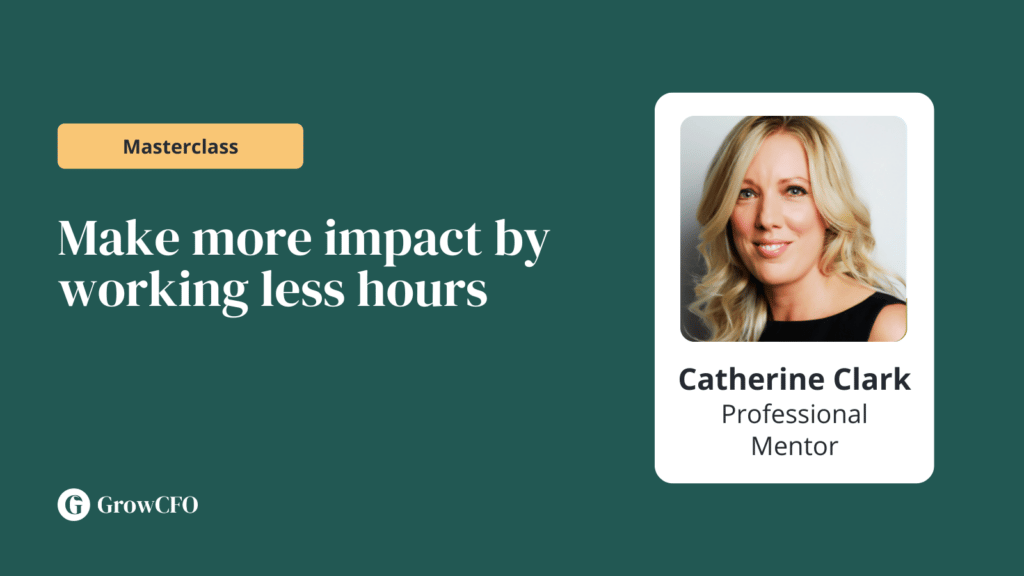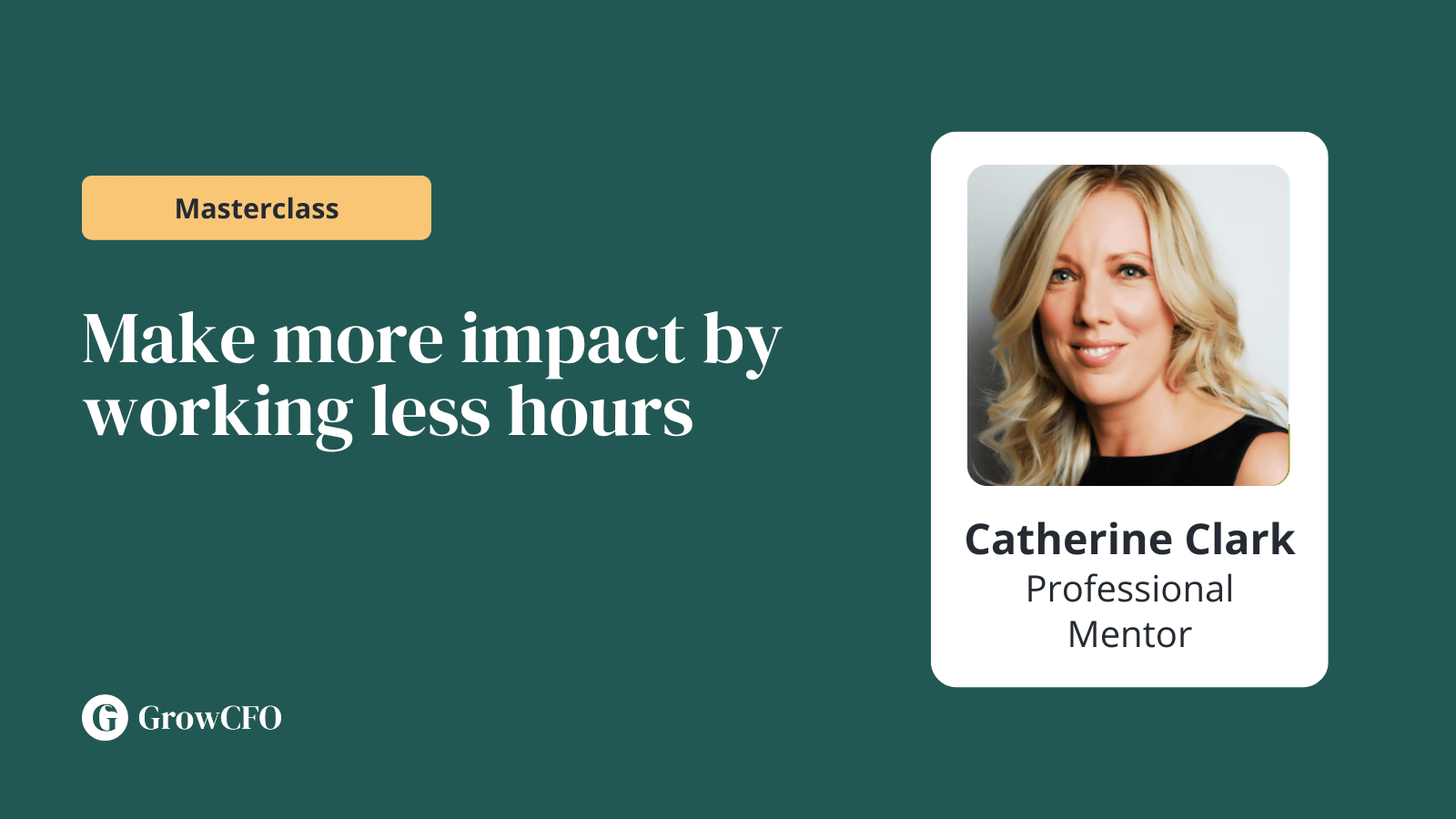 Time is considered one of the most valuable resources for modern-day finance leaders. You must use this wisely to act as both a finance leader and a valued member of your executive team. Unfortunately, many finance leaders work unsustainable hours and spend too much time delivering lower value tasks.
During this free workshop, GrowCFO's lead professional mentor and experienced CFO Catherine Clark shares proven methodologies and insights to help you make more impact whilst working less hours. This is an essential workshop for all finance leaders.
Watch back on Demand: