What should I expect from Reporting?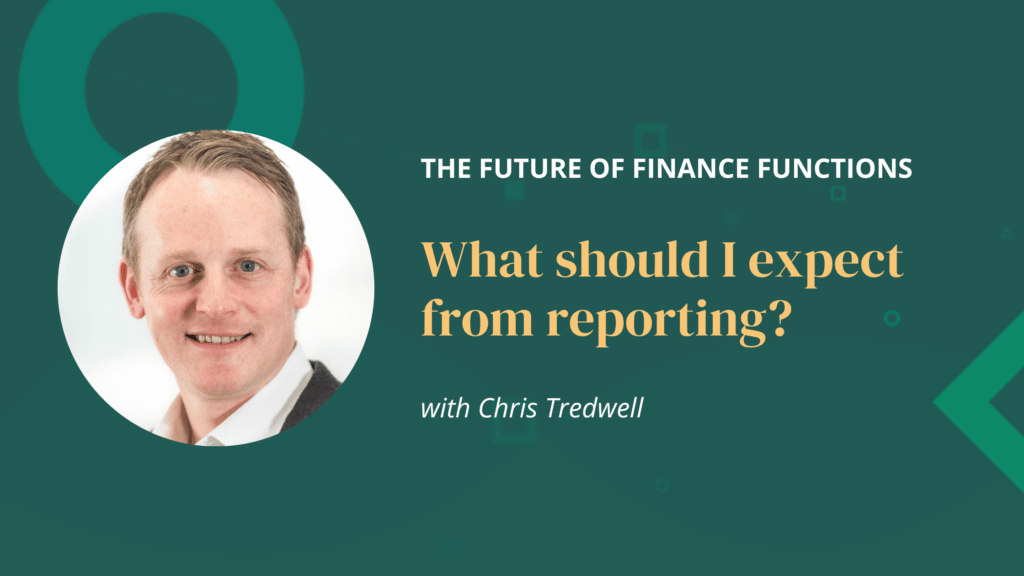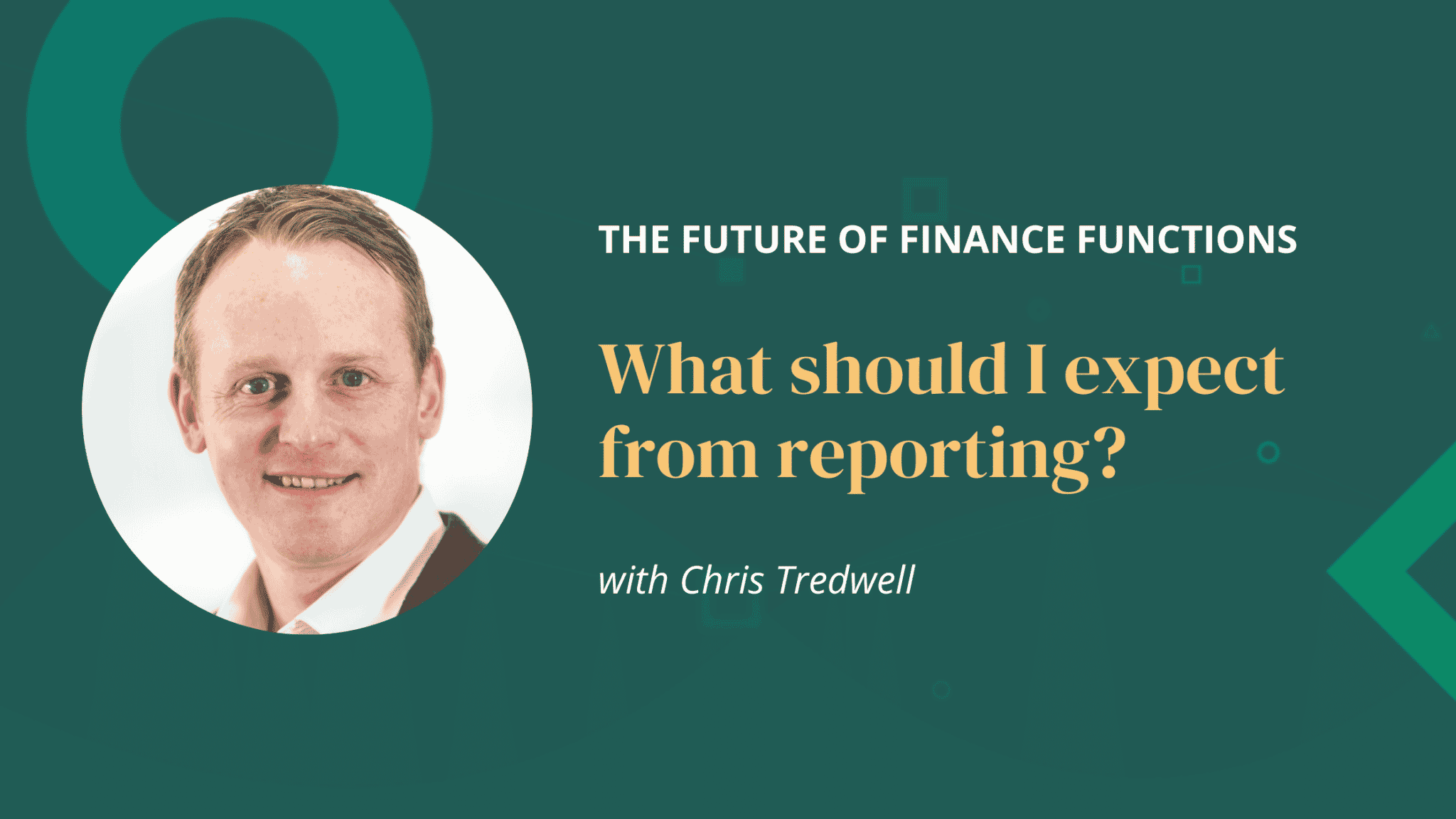 This session was the seventh in a ten-part series throughout 2022 hosted by Chris Tredwell. This series addresses the biggest challenges highlighted within GrowCFO's 2021 Finance Systems survey.
Coming up in the months ahead…
Is now the right time to change? (8/3/2022)
Why Strong Foundations are key to your department's success (5/4/2022)
What is True Cloud Accounting? (10/5/2022)
Ensure you are able to scale alongside your growth ambitions (14/6/2022)
Automation in Finance (12/7/2022)
The value of Integration (9/8/2022)
What should I expect from Reporting (13/9/2022)
Improve your Month-end close (11/10/2022)
Get it right – Do's and Don'ts / Procurement Checklist (8/11/2022)
How to review the software market (13/12/2022)
Chris is GrowCFO's technology specialist and host of the Future of Finance topic within the community. He has over a decade of experience working for innovative technology suppliers, spending the last 3 at the mid-market, cloud accounting software specialist Aqilla. He helps finance teams modernise their department using innovative, built for cloud software focused on reducing administration through automation whilst enhancing your financial analysis.
During this session, we looked into the various areas of reporting, the typical challenges finance leaders face around reporting, the importance of strong foundations, some things to consider before you get started, the technology landscape, what 'good' looks like, some future trends as well as a live demo of how modern reporting software should perform.
Supporting slides
Chris was kind enough to share his session slides that include some useful information to support this topic and the recording of the session:
Find out more
If you have any further questions or wish to speak with me in person, I am more than happy to connect on LinkedIn (Found Here) or you can send me a direct message through the GrowCFO portal or via email [chris.tredwell@aqilla.com].
Watch back on Demand