The Most Popular Career Routes to CFO: Launch Event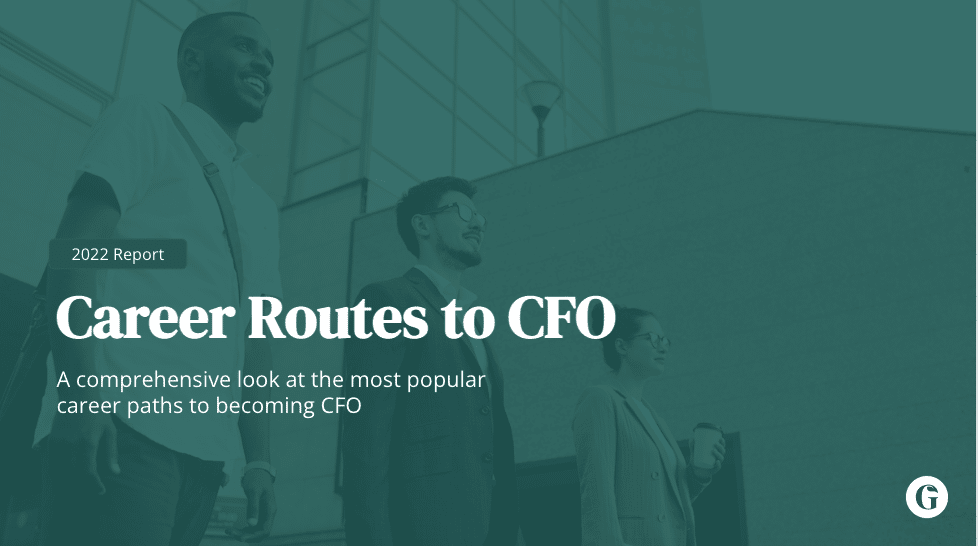 During this session, our GrowCFO management team launched our biggest ever research publication: The Most Popular Career Routes to CFO.
This GrowCFO report helps the following people:
Aspiring CFOs

: Understand the most popular routes to landing your first CFO role, which roles to take next and the likely skills that you will develop along your selected journey

Existing CFOs

: Analyze which path you have taken, its impact on your CFO profile and who else you should hire into your team to complement your previous skills and experiences.

Recruiters

: Better understand the profiles of your CFO and finance team candidates by mapping their career paths into this report and comparing this to the needs of a finance team.
The report highlights the importance of understanding the unique requirements of the role across different company types and how this can impact the type of CFO that would be the best fit. With this knowledge, aspiring CFOs can better navigate the journey to becoming a finance leader.
Our free report explores all elements of the journey to CFO, including:
Practice experience
Professional qualifications
Finance function experience
Number of pre-CFO previous roles and employers
The companies in which people secured their first CFO role
Years taken to land a first CFO role
Enterprise company experience
Analysis by geography
Insights from current CFOs
This report is a must read for anybody looking to navigate the journey to becoming a CFO.
Access the Report
Click here to access our free report.
Find out more
If you have any further questions or wish to discuss this report with us further, contact Dan Wells on LinkedIn (Found Here).
Watch back on Demand