An Audience with 'The FP&A Guy'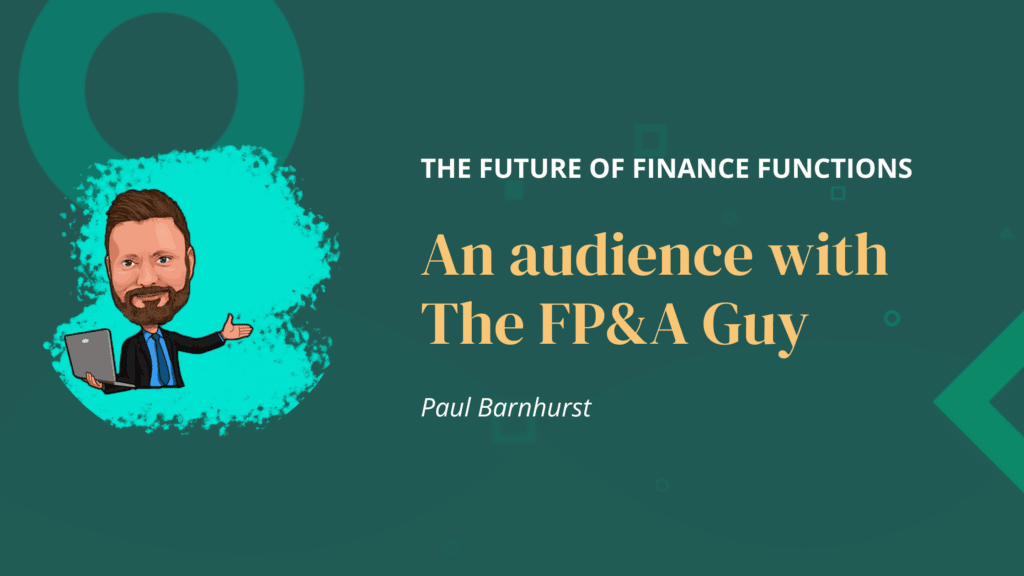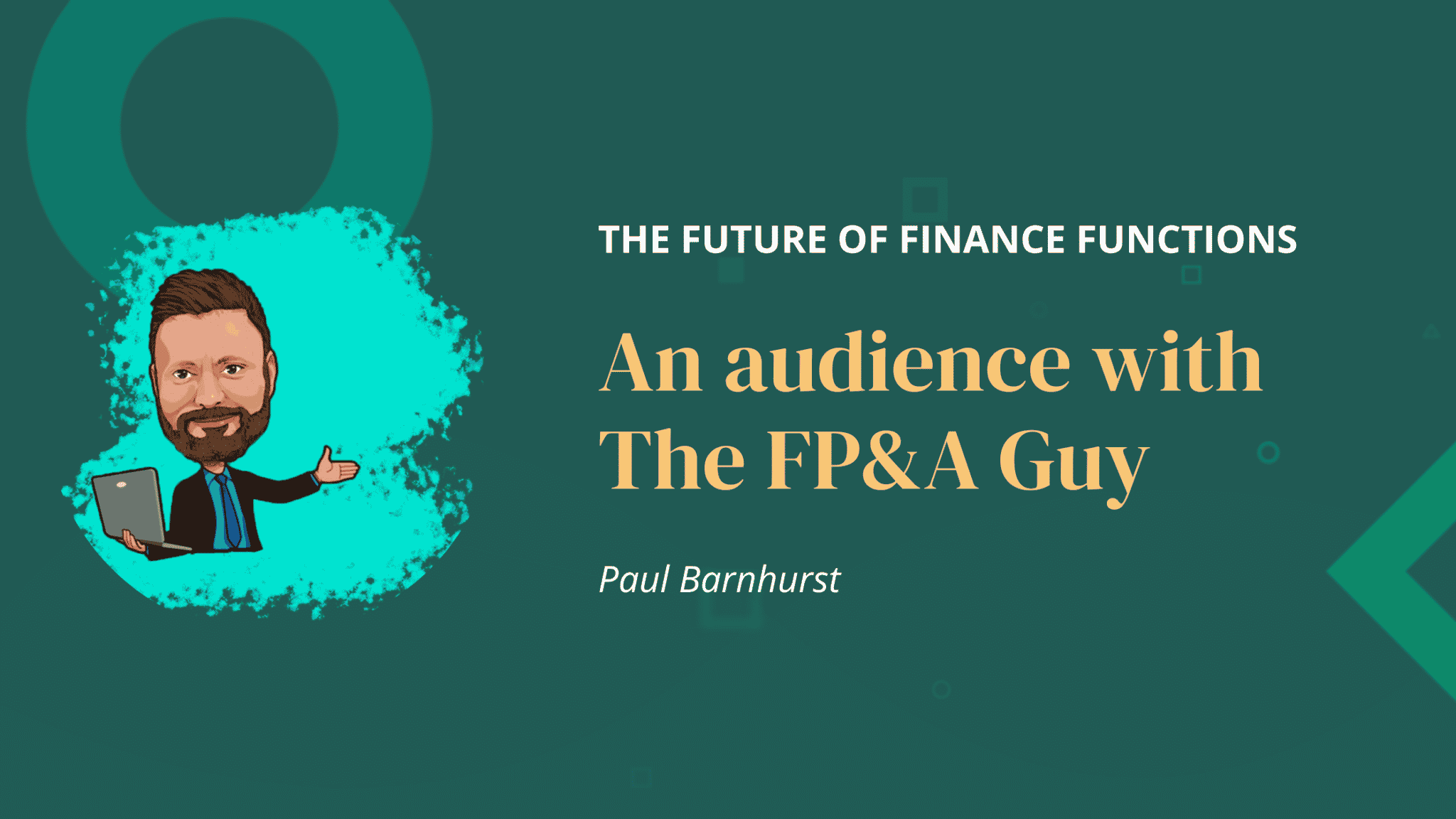 During this session, our hosts Chris Tredwell and Kevin Appleby welcomed a special guest; Paul Barnburst (aka The FP&A Guy) to discuss the FP&A marketplace, the available planning tools and provide some top tips on digital transformation.
Paul has years of specialised experience in the FP&A space having held senior positions in various organisations inc. American Express before launching his own business, The FP&A Guy, that provides FP&A consulting services for small and midsized companies, FP&A Training, and FP&A content creation (Webinars, blogs, sponsored LinkedIn Posts)
The core of the conversation focused on the tools that are available to organisations to help support and automate the FP&A process. He breaks these down into 3 areas he refers to as 1st Gen, 2nd Gen and 3rd Gen. 1st Gen refers to legacy solutions that have been around for several years (and are often linked to established ERP systems such as SAP) through to the 3rd Gen solutions that he sees as the modern software start ups that are challenging the space and finally providing affordable solutions for businesses of all sizes.
He is due to publish a comprehensive resource in the coming weeks that will detail the F&A software market landscape to help finance teams select the correct software for their organisation. As soon as this becomes available we will share the links so you can access this resource.
Supporting slides
Paul was kind enough to share his session slides that include some useful information to support this topic and the recording of the session:
Find out more
If you have any further questions or wish to connect with Paul directly, he can be found on LinkedIn (Found Here) or you can find his contact details on his website; www.thefpandaguy.com. There are lots of useful resources on his website, inc. a podcast that he regularly records, so I encourage you to go and check it out.
You can also listen back to when we had Paul on the GrowCFO show Podcast: [Click Here]
Watch back on Demand
[Please excuse the poor audio quality of this recording at times. Whilst the audio is sometimes poor, it is always understandable so we hope you will persist as it is a very interesting session.]