Contributing more towards strategy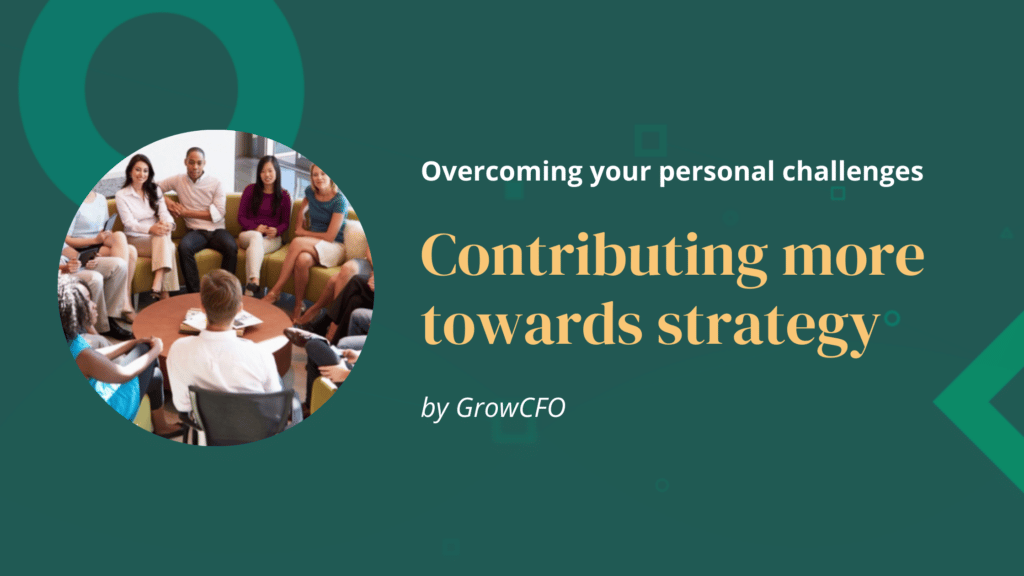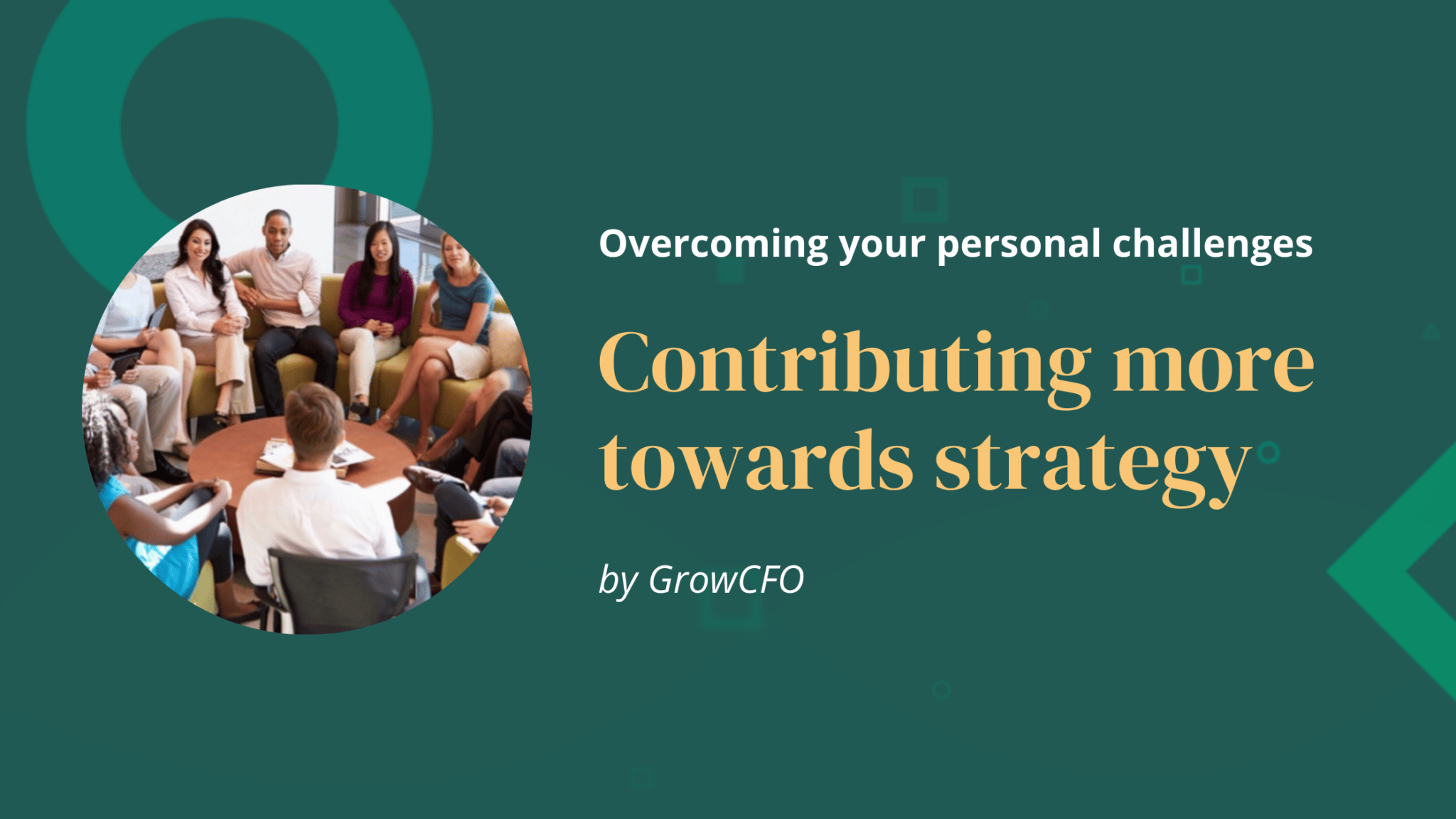 Overview
Many finance leaders struggle to contribute sufficient time towards strategy. People typically spend too long on low value recurring tasks, which makes it hard to free up time for other things. It is essential that you contribute more towards strategy within your finance leader role to justify your job title and remuneration package.
What is strategy?
Strategy is the gap between where you are now versus where you want to be in the future. You can look at it from both a personal view and from your company's perspective. It is the long-term direction of the company and its requirement to match resources to an ever-changing environment.
Your should focus your strategy on strategic objectives, whilst providing flexibility to allow people to work freely within its framework. Your strategy should create value by differentiating your company from its competitors, encouraging innovation and providing opportunities for creative thinking. It should contain a clear roadmap to match your resources to your strategic requirements.
Having a strategy will give you a competitive advantage and allows you to get a sustainable edge over your key competitors. Your strategy needs to focus on delivering your company's purpose and should include an economic model throughout its duration.
Some statistics
Finding ways to contribute more towards strategy is the third biggest personal challenge within the GrowCFO finance leader community.
In fact, 29% of the community identified the need to contribute more towards strategy as one of their top three challenges.
The root cause
Finance leaders struggle to free up time to think strategically. This is a big issue for many finance leaders who spend too long delivering day-to-day tasks.
Prior to this role, you may have lacked involvement in creating and delivering strategies. This results in many people being unsure about how to contribute more towards strategy.
Most people know that they need to get more involved and have lots of great ideas. However, you may be struggling with confidence due to a lack of training and have minimal awareness of the best toolkits to make a significant contribution.
Contribute more towards creating the strategy
You don't ever need to know everything, you just want to be making a contribution while being aware of what is happening around you. Start by spending more time thinking about your company's strategy and engaging with people across your organisation to determine what is happening now and the likely trends into the future.
How do you think strategy is best created? Collaboration is important in strategy so everyone plays their part. You need to communicate the diversity of ideas. There's a collective responsibility in strategy so everyone has to be involved.
To get more clear thinking you need to broaden it so you can have a wider perspective and make smarter decisions. There is a lot of value in making smart decisions quickly. There is also value in balancing your time between the day-to-day and strategic thinking. Are the management team talking about the right things and where is the focus in your organisation? Finding that time to think is critical. Stress can narrow our focus and affect our decision making which strategy relies highly on. Some pressure is good and focuses and motivates us to take action.
Contribute more towards delivering the strategy
With strategy, execution is the key. Project management skills enable contribution towards strategy. It ensures when you get to the execution someone is managing the projects connected with achieving the strategic outcomes.
You also need to think about what you can do to be involved. Relationships and input from others is key. Finance leaders know what drives the value of the organisation which is a strength for creating strategy. You need to think, with the data you have, how does that play a part in how the resources are managed accordingly to achieve the outcomes? You can also get in there by looking at the macro trends. Think about what is happening in the organisation. Do some reading around so you understand the market and the consumers and clients within it and this will show interest in how the business works.
Think about what matters the most in the upcoming weeks and months towards achieving your company's strategic objectives. At leadership level, you will achieve the most value through creating specific outcomes.
Freeing up time to get more involved
Identify how you can free up time from your daily workload through delegating, delaying or ditching low value time-consuming tasks that other people could perform.
Determine how you can create more time for strategic thinking. There are many approaches to this, including:
Presenting things from distracting you such as other people, email notifications or your mobile phone.
Developing the right mindset for strategic thinking during physical exercise such as walking, swimming or cycling.
Challenging yourself to only attend meetings that really need you, such as those with a clear purpose and outcome.
Insert 90-minute time blocks into your diary to focus on strategic thinking. Within each diary slot, clearly state its purpose and the specific outcome that you will achieve by the end of the session.
You should also create more time for yourself as this improves your personal health and wellbeing, whilst also broadening your perspectives.