Live Zoom Discussion – Session Summary (27/4/21)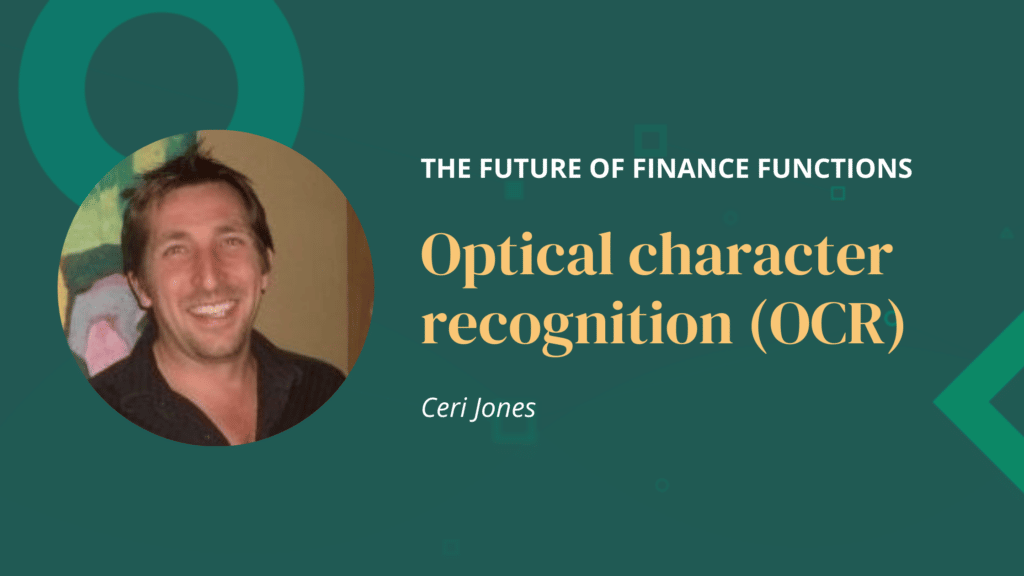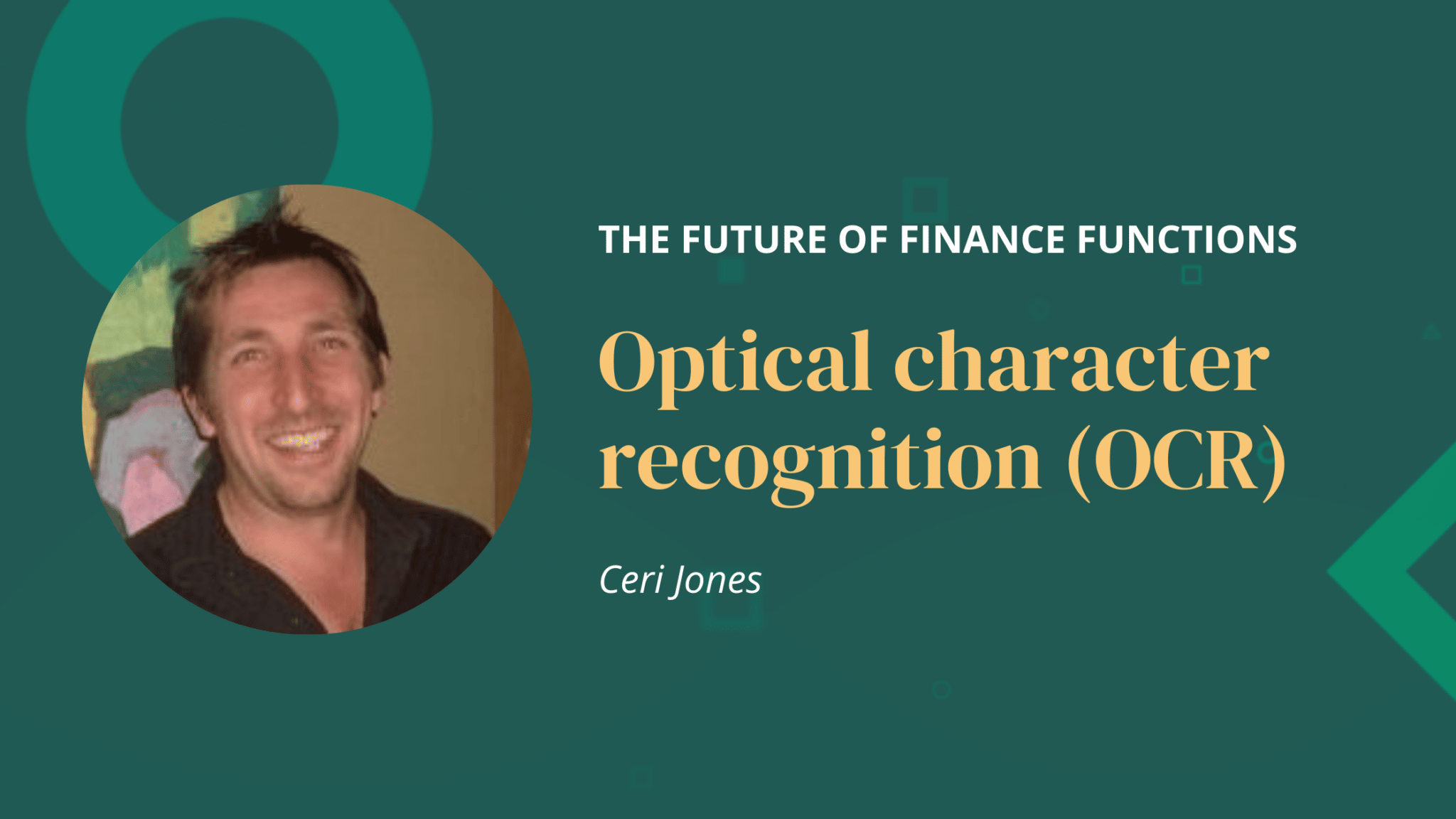 In this session, we welcomed Ceri Jones, Director at Doc-Works Limited, who are specialists in Optical Character Recognition (OCR) technology.
It was a very educational hour and one that is well worth watching back in full (video below) where Ceri's key aims for the session were ….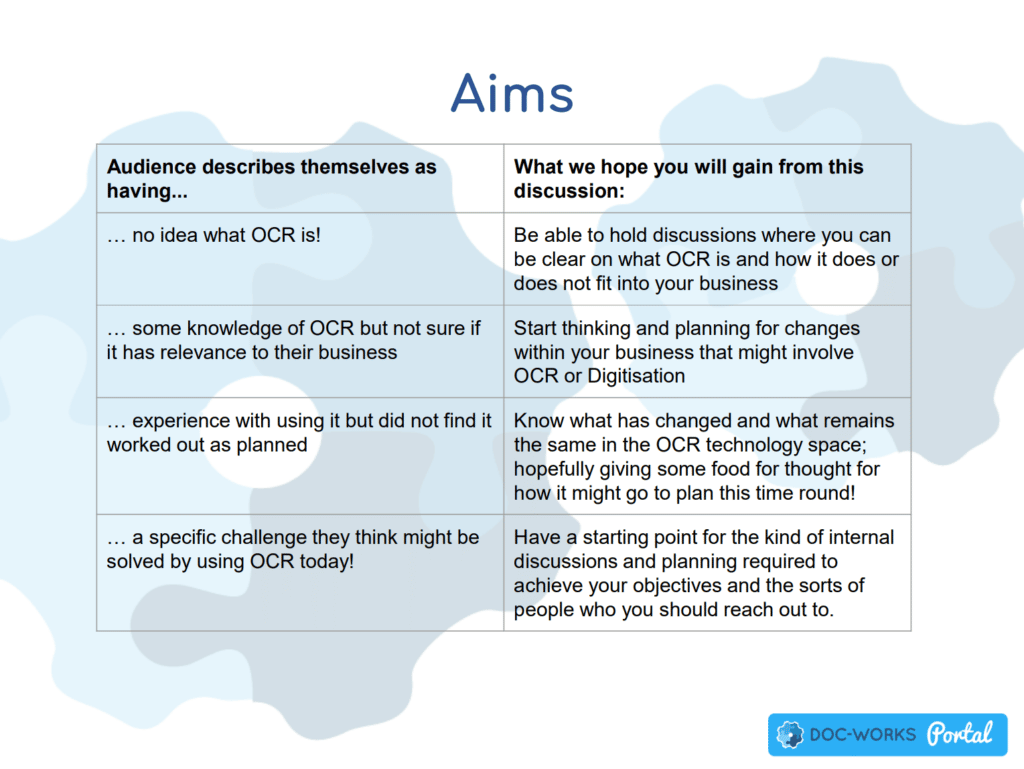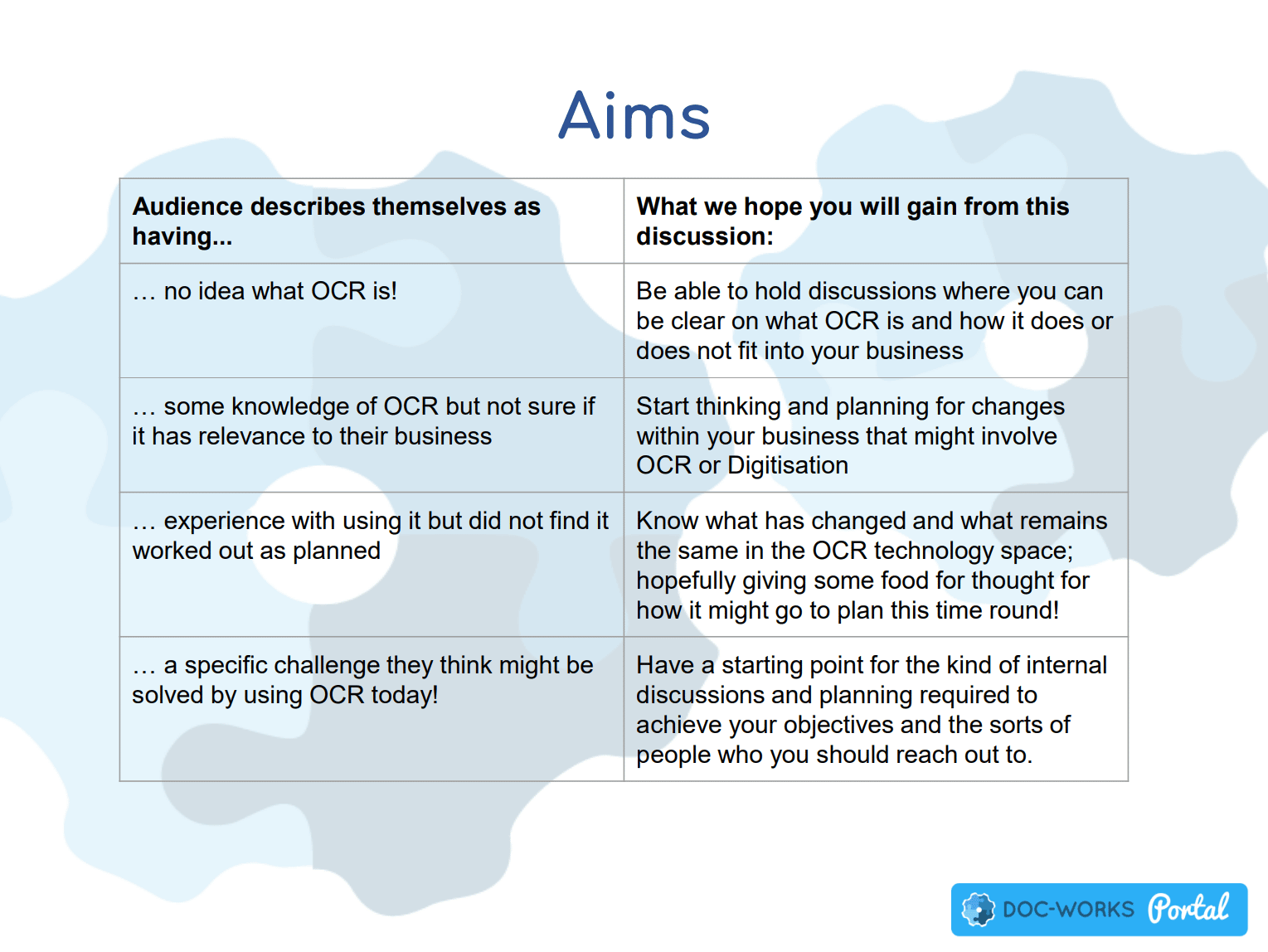 During the session he covered….
What OCR actually is
Digitisation V's OCR
Data Extraction and OCR
Where should the CFO be involved?
Scanning (Outsourced V Insourced)
Validation
Indexing and Classification
Examples inc. Purchase Invoice Processing
and much more…..
He was unable to get through the whole slide deck but the rest will make for interesting reading and we will endeavour to invite him back in the future to go into greater detail around about preDigitisation and Digital Strategies.
He pulled out a key slide for people to review being the Do's and Don'ts (seen below)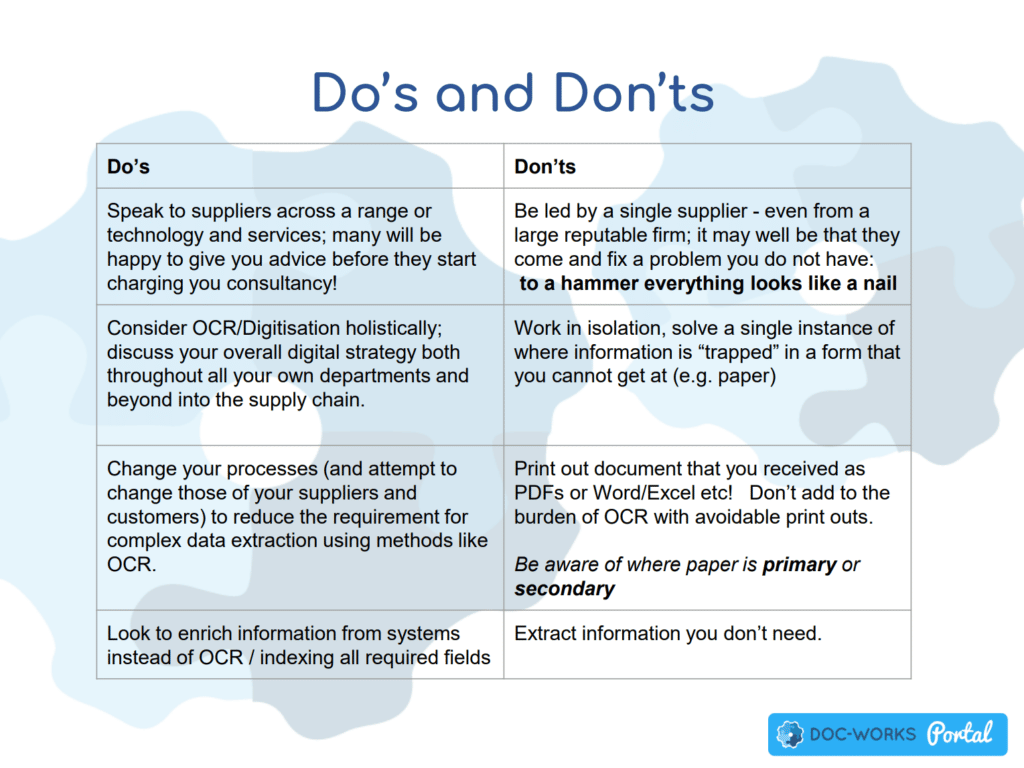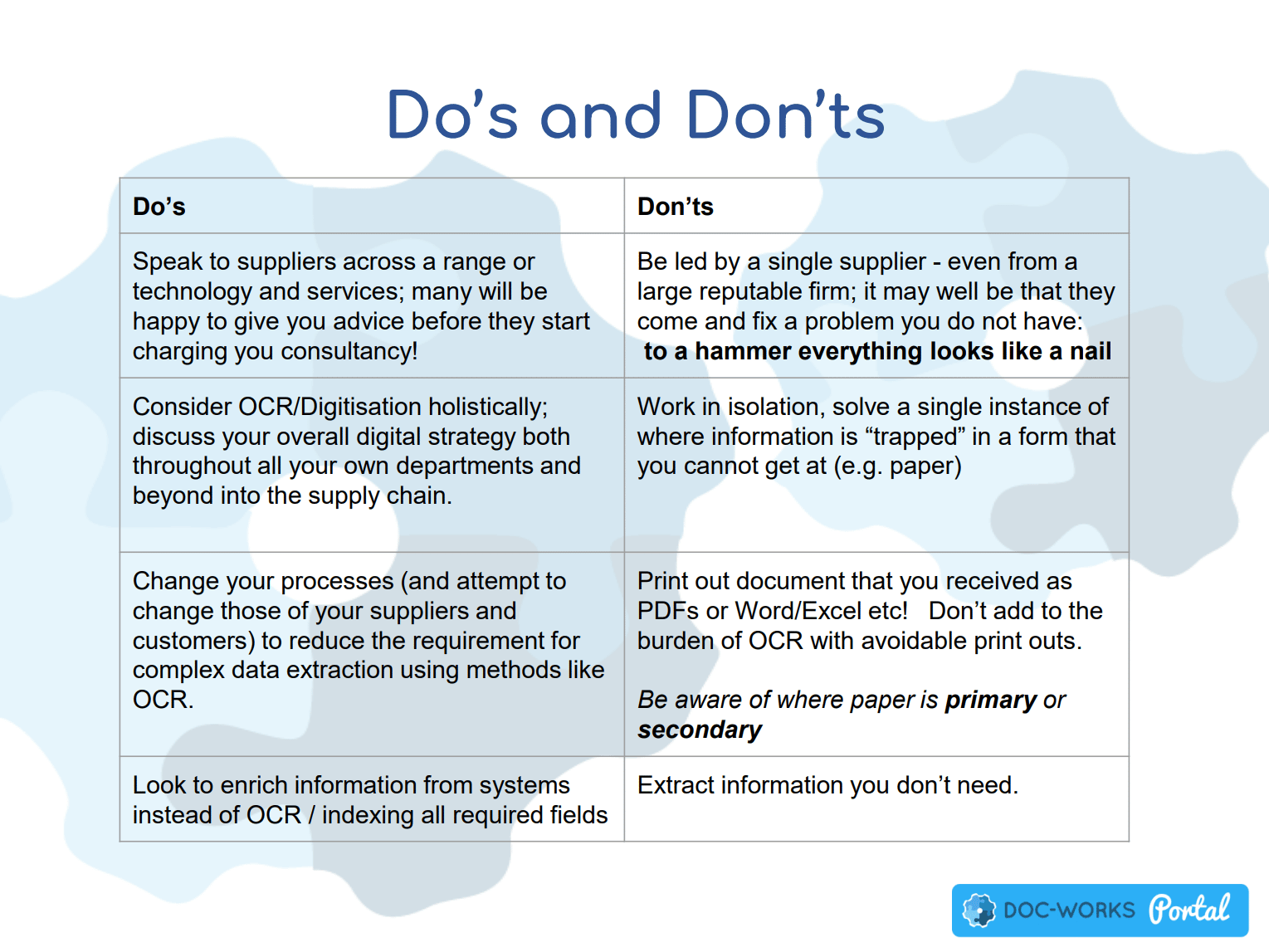 One of the most useful takeaways we all agreed on was that whilst OCR is an incredibly valuable tool and can bring a lot of benefit to an organisation, it is not always necessary. Do not think you need to implement it because it is a current buzz word! Ceri discussed at length that there are often alternatives that are more worthwhile and OCR shouldn't be used to hide a failed process.
Download the slides
Ceri was kind enough to share his slides with us so you can download them for free
Find out more:
If you have any further questions or wish to speak with Robin further, he is more than happy to connect on LinkedIn (Found Here) or receive an email (cnjones@docworks.co.uk). Alternatively, I'm happy to make an introduction. Please note GrowCFO to provide context to the conversation.
Video
Here is a short video recording that provides an overview of OCR and outlines how it is commonly used: