MM4 Build confidence by adjusting your mindset, featuring Tony Shafar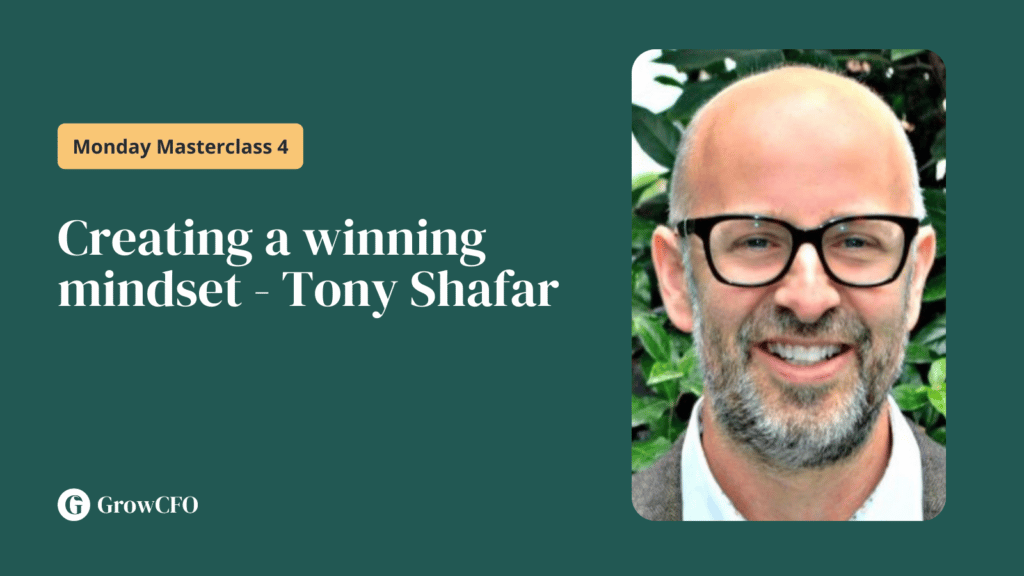 Related Articles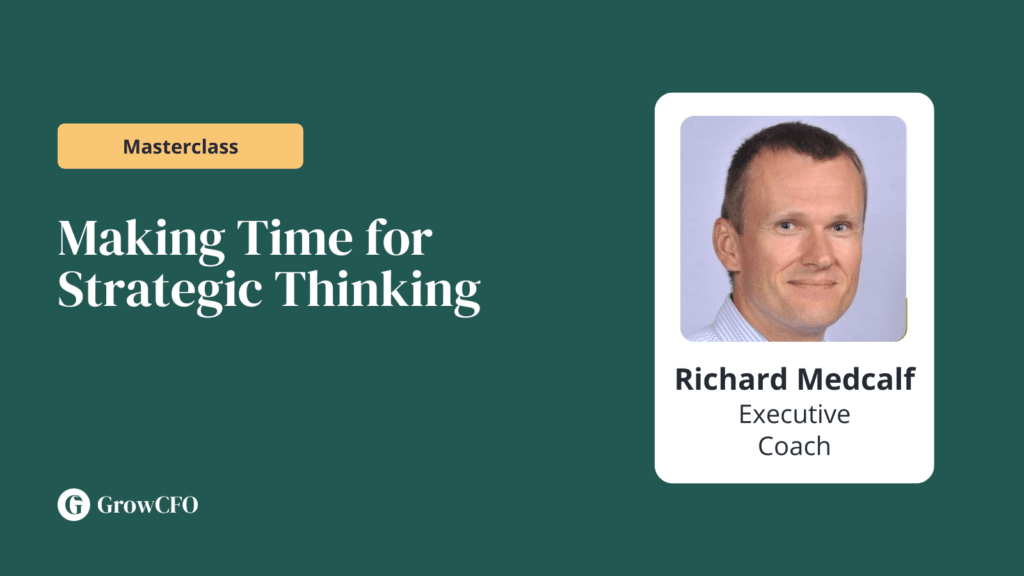 We've all been there – engrossed in the daily operational activities, wishing for the time and clarity to focus on the bigger picture. The ability to get out of the weeds of everyday finance tasks to strategic leadership is an invaluable skill that can transform your career and your organization. But how do you make this leap?
At GrowCFO, we're committed to providing resources that empower you to become not just a financial expert, but a strategic leader. We understand that mastering the financial realm is only part of the equation. You also need to inspire, innovate, and effect strategic change.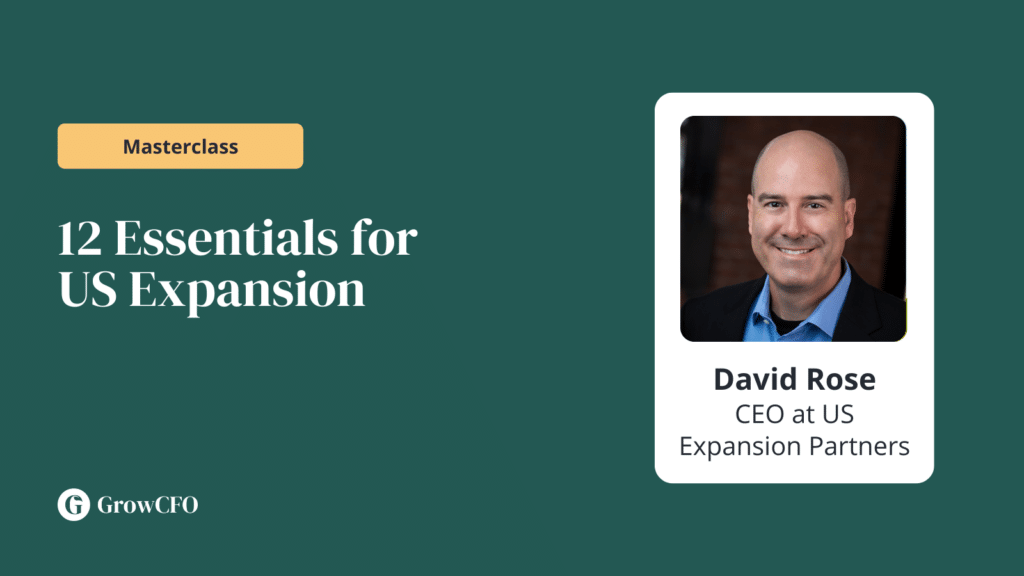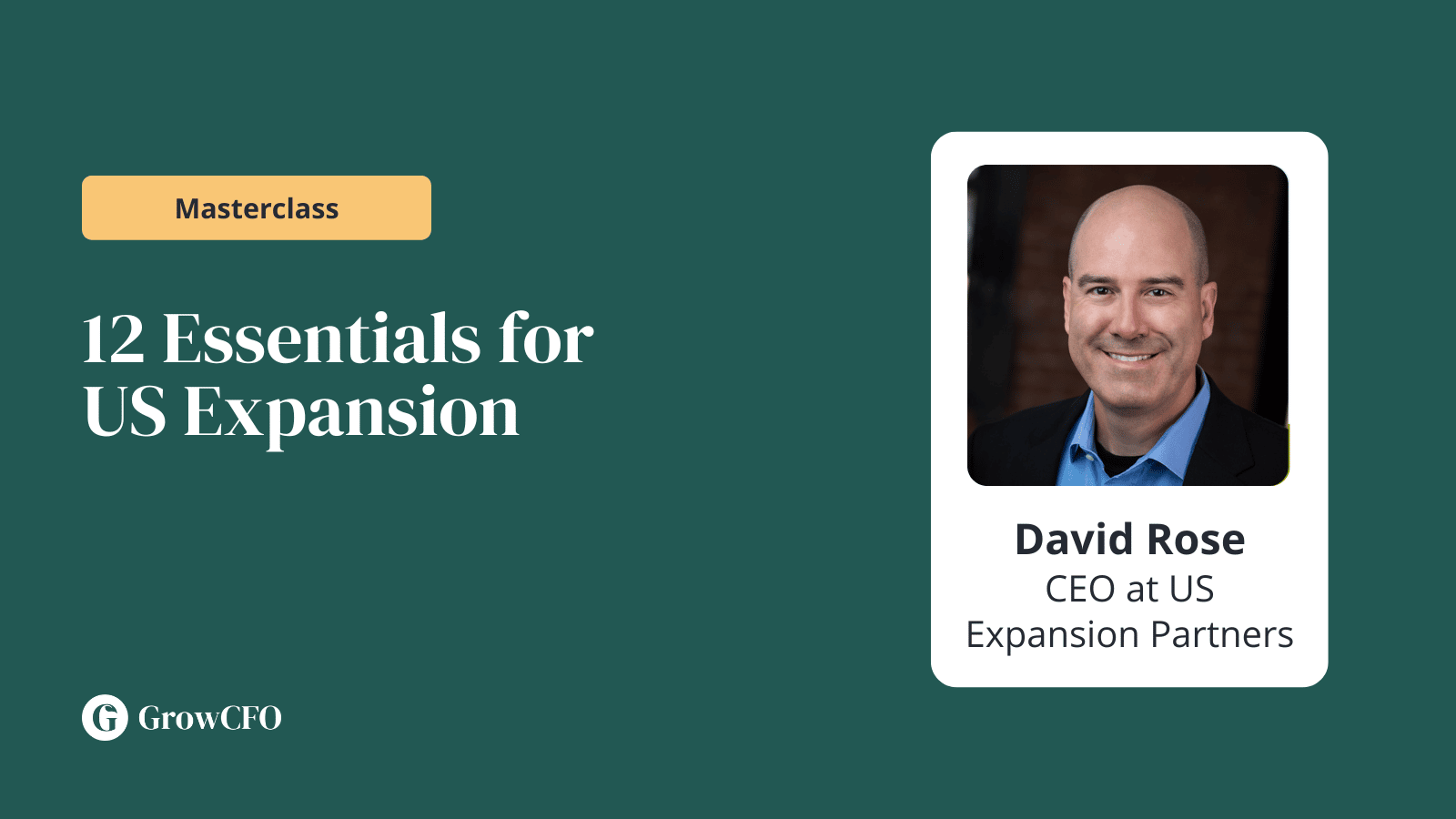 This webinar covers the 12 Essentials for US Expansion. GrowCFO's guest speaker David Rose discusses the key items that finance leaders must address whilst expanding into the US. With his expertise, you'll learn important insights to help you deliver a successful US expansion including entity formation, banking, HR, capital, intellectual property, taxes, insurance, site selection and visas.
David Rose has more than 20 years of leadership experience with Fortune 500, high-growth and start-up companies in the technology, Internet, and media industries. He has previously served as Board Chair, CEO, COO, and VP of Sales and completed exits with four venture backed startups. Mr. Rose is now the Chief Executive Officer at US Expansion Partners. US Expansion Partners assists European technology companies with all aspects of launching, managing, and scaling operations in the United States. David holds a degree in Economics from the University of Tennessee and an MBA from the University of North Carolina, Kenan-Flagler Business School.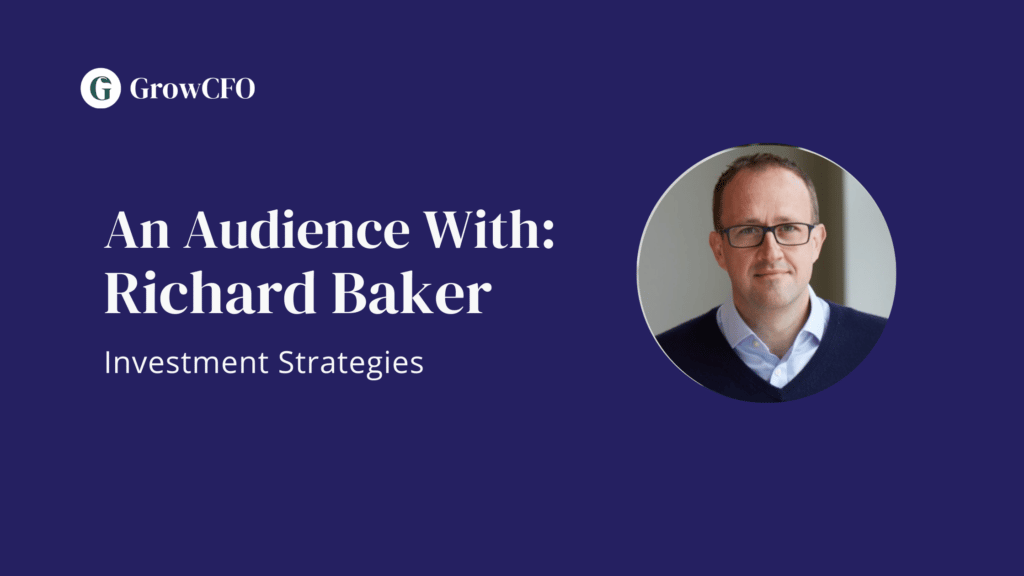 Richard is a partner with Acuity Advisors. He is our first guest on An Audience With….
Having held influential leadership, corporate development and consulting roles at JP Morgan, Monitor and Diageo plc, Richard has had great insight into the world's most successful businesses and a number of the UK's most outstanding start-ups. He has extensive experience working alongside investment banks on M&A transactions across technology and telecoms.