Live Zoom Discussion – Session Summary (9/6/20)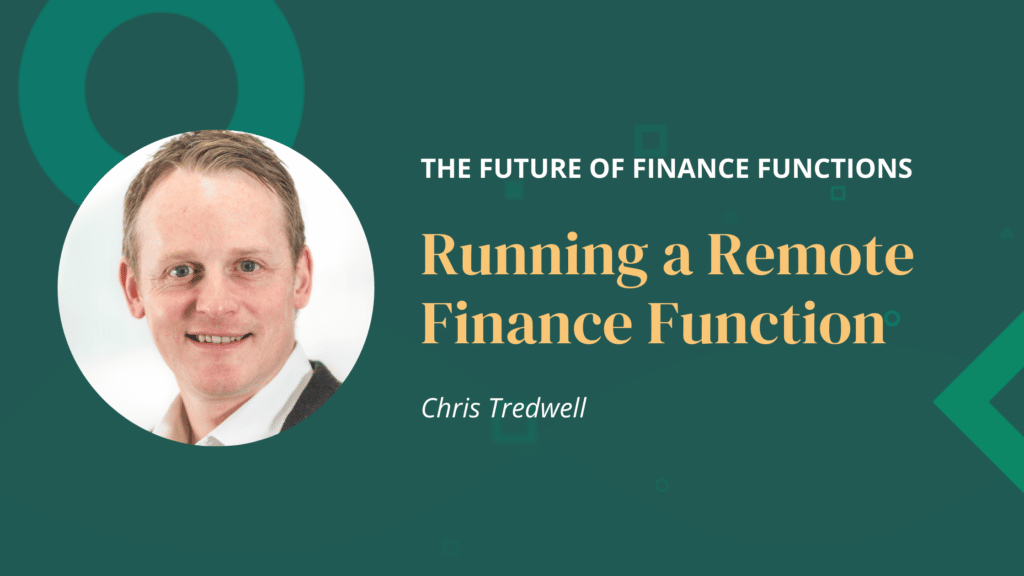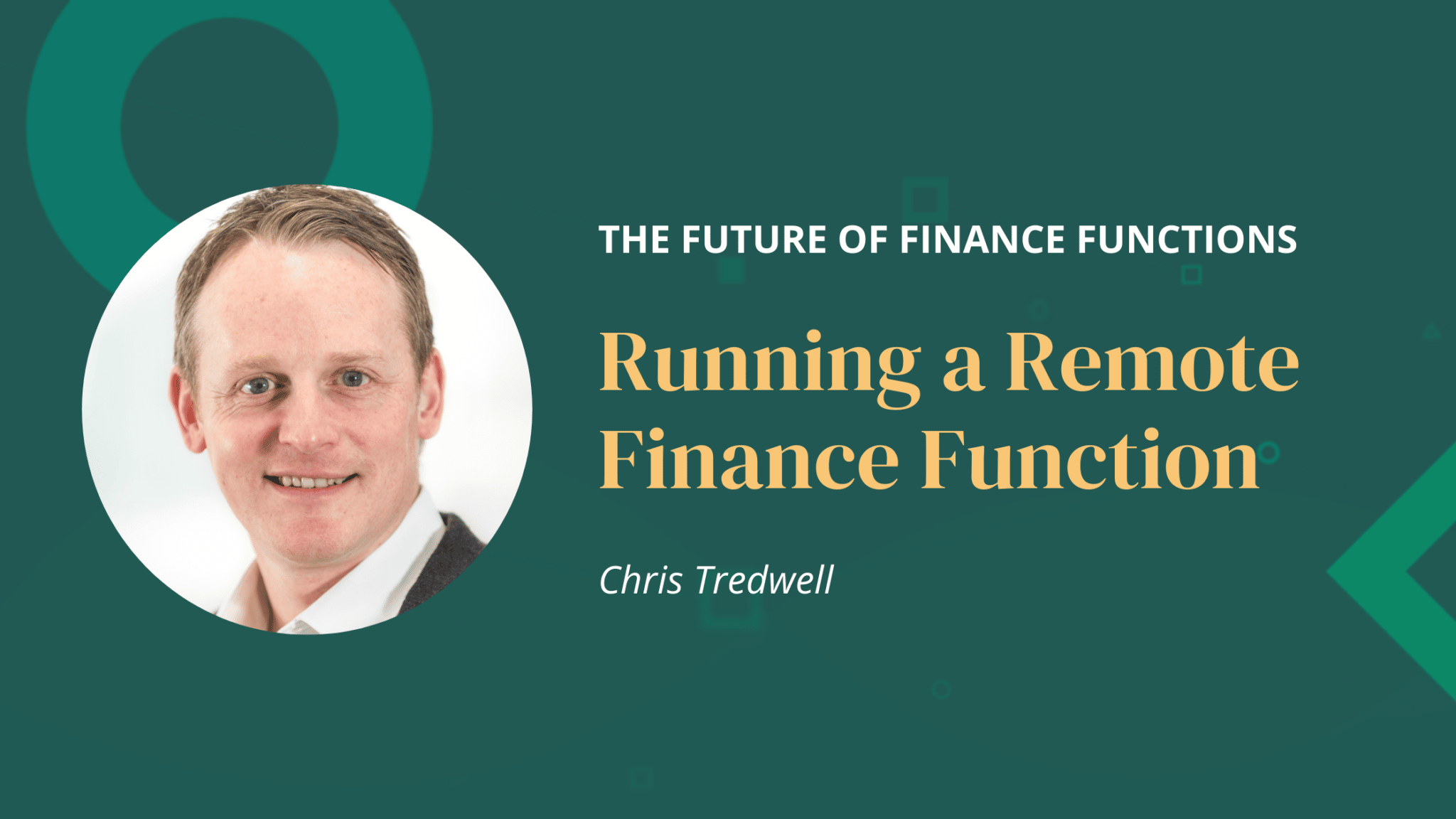 In today's session, we discussed running a successful Remote Finance Function. Below I have attempted to summarise our conversation for those who missed out.
In no particular order, the things the audience felt were important to consider or tips that had worked well for those experienced members included;
Communication…
+ Regular and fixed 'formal team meetings' (Don't move them so team members appreciate the value you place on them)
+ Regular 'informal meetings' (One on One and as a Team) and focus on them as individuals rather than as an employee. Get to know them as a person! Consider letting team members take turns in running some of the informal chats.
+ Encourage team collaboration – those watercooler moments to have a gossip and catch up to learn about what else is going on around the business.
+ Avoid death by conference call – ensure all meetings have a purpose with a valuable outcome. Ensure the day isn't consumed by back to back calls and there is still time to do work!
+Interdepartmental buddy system – matching people up across your business from different departments helps improve communication across teams and helps individuals feel more involved in the wider business.
+ Ensure accessibility/visibility of leadership teams (Not just from your dept.) People will want reassurance and transparency of strategic decisions and progress against objectives. Ensure this is shared with all staff so they feel included and informed.
+ Lead DON'T Manage – Set the tone and ensure expectations are clear. People will follow.
+ Be conscious of how you deliver messages to your team – be positive and show energy. Set clear deliverables.
+ Ensure all staff members are heard – especially the quiet ones who may not be confident to speak but can often have great ideas.
+ Document roles, responsibilities and abilities across your team and organisation. If someone fell sick, who would you contact to address their absence and pick up their responsibilities? Also important if you outsource any of your processes such as payroll. Who do you contact if your normal contact is absent?
+ Encourage an open-door policy via the medium that works for you (email, video, WhatsApp etc…)
Empathy… (Emotional Intelligence)
+ Respect and Trust – treat people as you'd want to be treated yourself
+ Loneliness – ensure isolated staff are included and felt to be part of the business. A sense of belonging is key. Especially if some of the team are office-based whilst others are remote. Be conscious they will not be involved in some of the social aspects office-based staff are.
+ LISTEN – ensure you ask and listen to the opinions of the 'shop floor/coalface'. They will often have the best ideas. If they feel their ideas are being listened to they will likely be more invested in them. Ask them what they need, to adapt and support them accordingly.
+ Don't forget to nurture/train staff – especially those new to the workforce.
+ Out of sight does should not mean out of mind – try and treat them as you would if they were sat next to you. Actively look to understand their issues and frustrations and address them.
Flexible working…
+ Remote working may also require a flexible working approach. Not just 9am-5pm.
+ Be conscious of different working times or time zones and put rules in place that do not result in others being contacted or expected to respond during their personal time.
+ Overworking – stats currently suggests people are working on average an extra 4 days per months during lockdown due to an inability to 'switch off' and reduction in travel time. Don't exploit this.
+ Anxiety over being micromanaged – checking to see if staff are logged in. This is typically counterproductive. Treat people as adults.
+ To help manage the above points, set clear expectations for output during the week/month and judge people on their overall output rather than when they produce the output. Regular, fixed team meetings to review progress will help with this also.
+ Help staff create a suitable working environment – not just a laptop! They may not have a desk, office chair etc… They may need support setting this up.
Adopt Technology
+ There is lots of technology out there to support remote workers. Ensure wherever possible these tools are available remotely (via the cloud or worst case VPN)
+ Now is a great time to identify what processes/areas of your business are not working and need to be addressed. Technology that can improve these processes should also be able to demonstrate and implement them into your organisation remotely. You should also be able to adopt a SaaS pricing model so you are not fixed to that product for a period of time but rather as long as they are valuable to you.
+ Strive towards a paperless office but be conscious that paper/deliveries could well still be heading to your office such as invoices or cheques etc…
+ Consider creating a WhatsApp group for your team – ensure clear rules are set around their purpose and use.
+ Ensure all your bills such as utilities (wherever possible) are set up for online payment.
+ Several technology tools were mentioned including; Receipt Bank (invoice and expense automation), Teams, Zoom, Hangouts and Skype (Video conferencing tools) Xero and Aqilla (cloud accounting software), Microsoft 365, Google Suite, Chaser (credit control), Slack (communication software) SaaSOptics (SaaS payment software) to name a few.
Find out more:
If you have any further questions or wish to speak with me in person, I am more than happy to connect on LinkedIn (Found Here) or you can send me a direct message through the GrowCFO portal.