Live Zoom Discussion – Session Summary (23/2/21)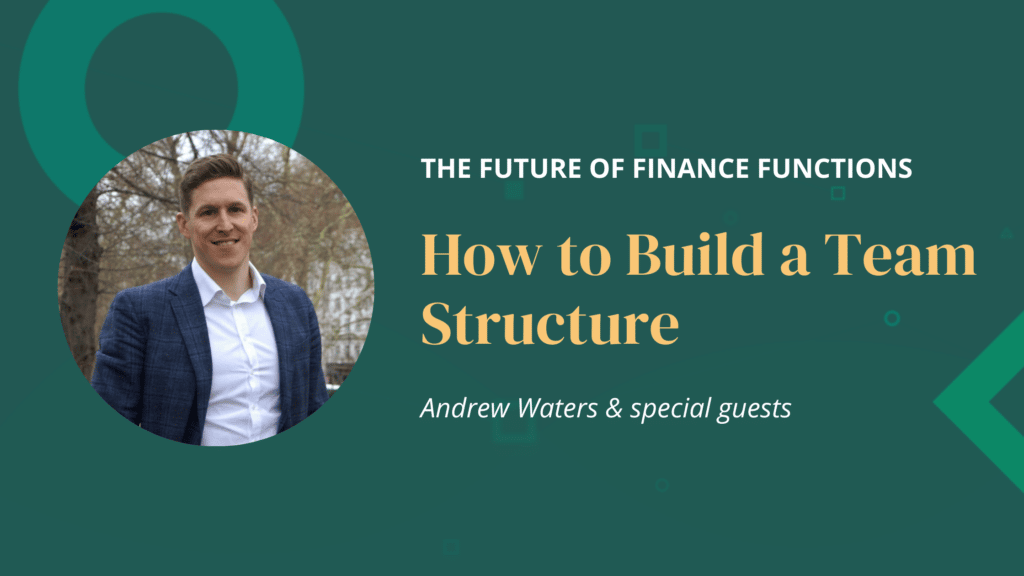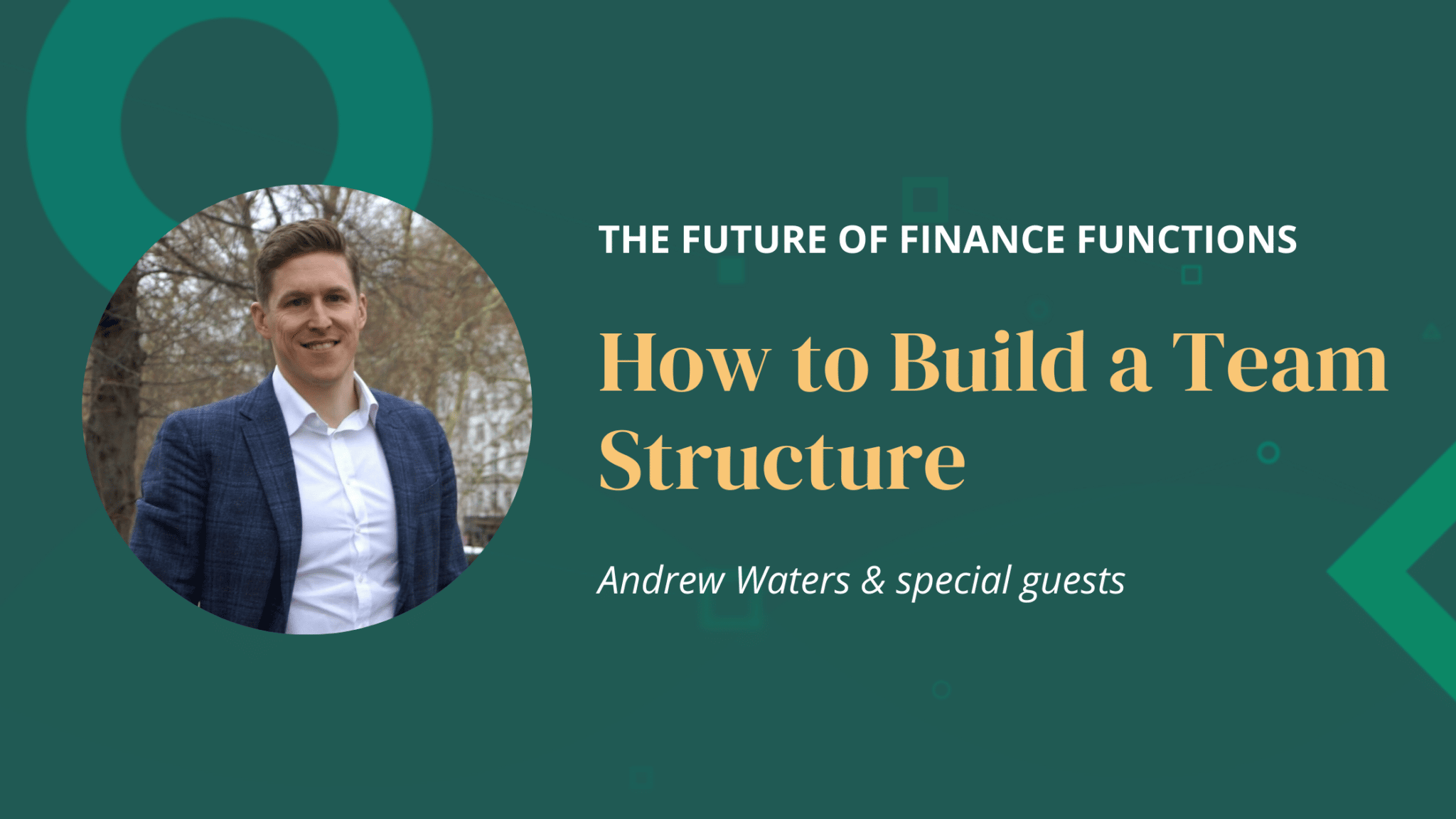 In this session, we welcomed fellow GrowCFO host and Founding Partner of Zanda, Andrew Waters who, alongside special guests from the GrowCFO community, Neil Tween and James Halley took us through How to Build a Team Structure.
This was a great session where Neil and James shared their varied experience in building and nurturing teams both from the ground up as well as after inheriting them. It's well worth watching the session back to discover the full detail of the session but to highlight the key points they discussed (in no particular order):
The difference between inheriting a team V growing a team naturally.
The challenges of inheriting a team via acquisitional growth
The need to find out where your team are around the business (world) and what their skill sets are.
For larger teams (hundreds), it was recommended to do a top-down review leveraging the team leaders knowledge of their teams.
Ensure there are defined job descriptions for each role so you ensure the staff sat in those seats have the required skills.
In larger organisations, consider if certain processes can be done via shared services.
Acknowledge that it is a long game. You cannot build the perfect team structure overnight. Either your business is not ready for certain roles or your staff don't yet have all the required skills so will need to undertake training.
Development and Training should be an ongoing exercise. Try and develop staff before hiring.
Consider what capabilities your team needs in order to deliver your KPIs and the organisational strategy. Then you'll identify what you need to develop.
If new to the role, ask the other business leaders what they think of finance. Good / Bad???? Is their opinion just perception or a rooted problem? What can you do to fix the image or the problem?
Be open to criticism about your team and processes and learn from them.
When new to a role, it was advised to not make any changes for 3 months. Spend this time to absorb information and get to know the business, processes, systems and people first.
Spend time to assess individuals specialities and passions. Discover their aspirations. How can you support them to deliver/thrive and grow?
Be aware of the KPIs of your role and department. Can your existing team deliver against them? How can you plug the gaps if you can't?
Review everyone's development plans/reviews. This will provide a historical picture of their performance and growth.
Be prepared to make hard decisions.
For those individuals underperforming, be sure to understand if this is due to lack of skills, lack of leadership, lack of desire or something else. Fixing it will have differing approaches.
Identify milestone triggers of growth and align your team's growth to these triggers.
Be aware if these triggers will require additional budget to support them. You might need additional staff, new systems or to undergo training? Is the business aware of these additional resource requirements in order to be able to support growth?
Always be aware of where in time you are against these triggers.
They discussed the superstar debate (Would you rather a few superstars and the rest of the team average or a team of good staff?) Whilst it was agreed the former would be the preferred option as you need people for your junior staff to look up to, it was also highlighted how important it is not to reply on these individual superstars for success. If they leave will your department collapse? How do you keep them engaged and their ambitions met?
Look at your processes – superstar processes are more valuable than superstar staff. Superstar staff can leave – superstar processes can help anyone flourish in their role.
Have a succession plan for all staff members. Not just if they leave permanently but also if they are away on annual leave or off sick. Your team still needs to be able to perform. And that includes without you!
In fact, as your business grows, a finance leader will be drawn further and further away from the day to day to more strategic tasks and your department needs to be able to operate without you. At the very least while you are on holiday!
Assess the risk of someone not being around – how can you mitigate that?
Build teams who help one another. Key tasks (such as payment run and month-end close) should be able to be performed by more than one member of staff even if it is one staff member who usually performs the task.
Acknowledge that there is never a one size fits all. Just because of the points we have mentioned in this summary or how it has worked for you in the past might not work in your current environment.
Be aware that the timeline from an empty seat through to performing 100% in the role can take as long as 12 months. Through recruitment, training and getting comfortable in the role to flourish. You need to be prepared for new hires earlier than you might think or have people in your team who can step up.
When structuring a team it was suggested you review staff in the following three buckets. What is going to get you fired if it goes wrong? As your team grows, will your existing structure still be able to support the business or will you need to nurture/hire new skills?:
Ability to carry out operational processes
Quality of Reporting / Satisfying Auditors
FP&A & Business Partnering
Andrew closed the session by reminding the audience of a previous session he ran 'Conducting a Team Review'. When grading staff consider 3 key factors:
Their work ethic
Their skillset
The opportunity you have given them to thrive (are they in the right seat?)
Find out more:
If you have any further questions or wish to speak with Andrew further, he is more than happy to connect on LinkedIn (Found Here) or you can send him a direct message through the GrowCFO portal.