Live Zoom Discussion – Session Summary (19/1/21)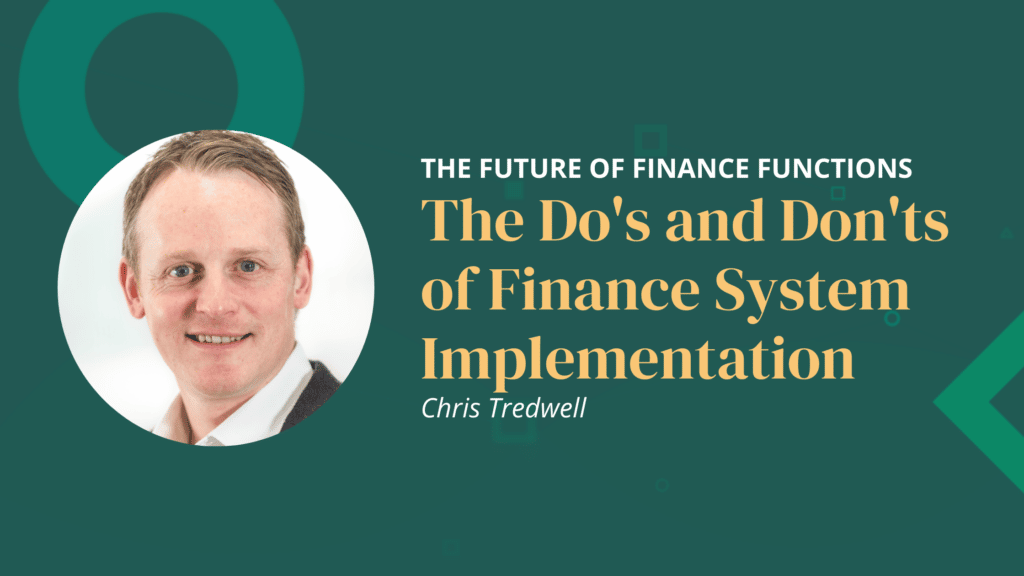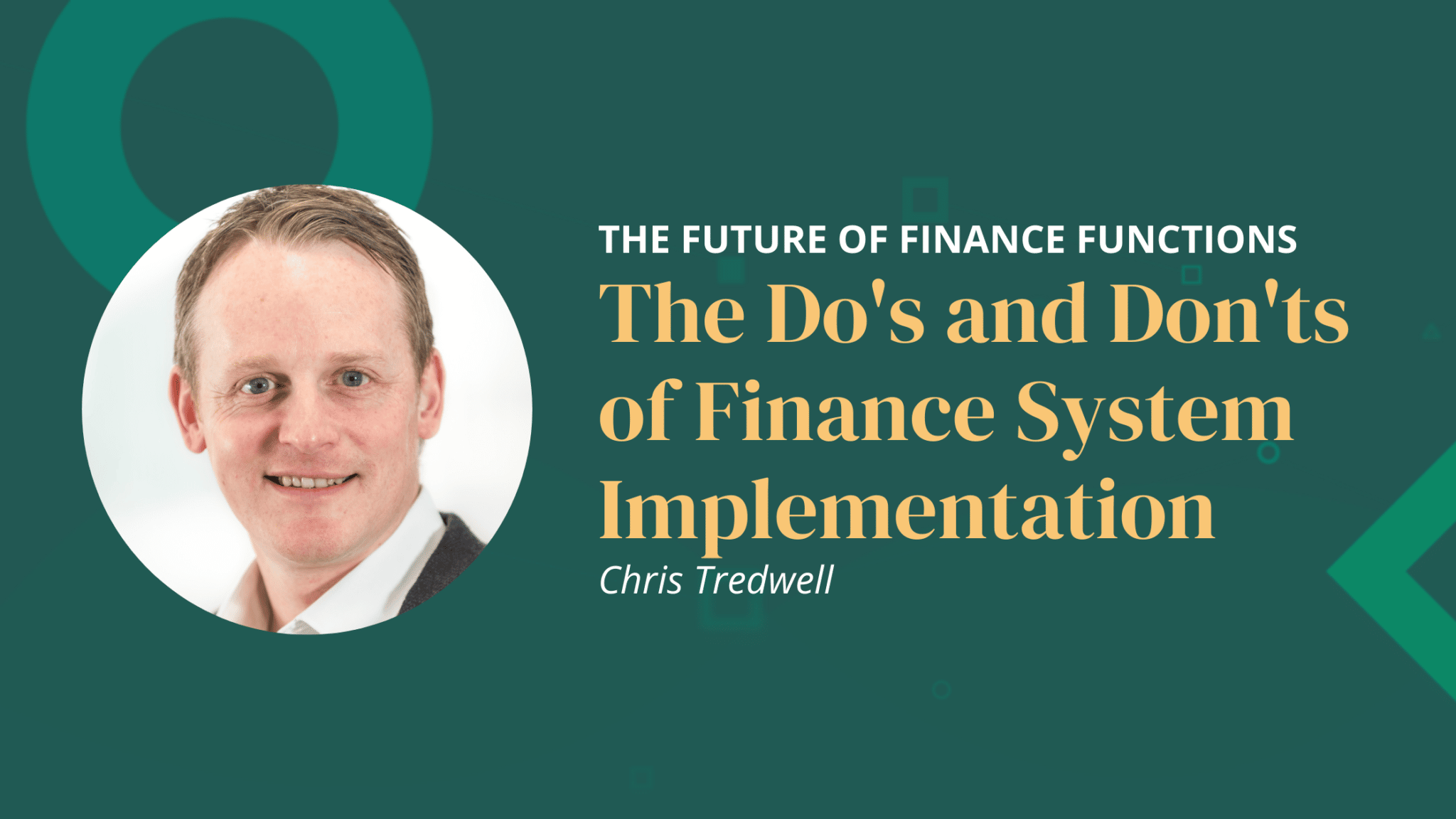 I hosted this session alongside some of our GrowCFO members (Folake Togunloju, Charlotte Beyer & Neil Tween) who were kind enough to share their experiences of the finance system implementation projects they have been involved in over the years. Their experience includes migrating from entry-level bookkeeping systems to mid-market solutions as well as implementing enterprise ERP systems as well. Fundamentally, regardless of the size of implementation, the shared principles apply across the board.
There are plenty of disaster stories out there of failed implementations or ones that have dragged out for years and never delivered the full value that was expected. However, if planned correctly, alongside an experienced software partner, the reward for a successful implementation can be endless.
Initially, I gave my thoughts from a supplier perspective before hearing from the buyer perspective. There was quite a lot of cross over which strengthened the belief that the points below applied to almost every software implementation
My key points were;
Focus on finding a partner rather than a supplier. If this software is going to underpin your operation for the years ahead you need to ensure it will evolve as you do and that you will be supported on this journey. Try not to focus on a list of specifications to fix yesterdays problems but rather a partner who will continually update and innovate.
Acknowledge your available resources. Do you have the skills in your team to undertake this project successfully? Do they exist elsewhere in your business? Be aware – whilst the supplier will have full-time focus on your project, it will likely be a project alongside your teams day to day activities. Ensure they have enough time to successfully deliver both.
Ensure you plan a realistic timeline. Acknowledge the other key events throughout your year that could deflect focus such as auditors, end of year, peak holiday seasons etc…
Be prepared to fail – but at low cost and fast! Try to create a culture of continuous improvement rather than trying to deliver everything perfect, the first time.
Future Proof – look for a product that is flexible to adapt to your changing needs over the years ahead. Ensure it has integration capabilities that are agnostic to working with other brands so you can adopt any new innovations. Be aware of how much work would be involved to make changes to your system during life of contract.
Engage with the wider stakeholders (both above and below you)? Establish who your champions and blockers are and ensure they are both included in the process. Ensure other department heads are aware of your project and know how (if at all) it will impact them. Consult your IT department to see if they need to be involved.
Do you have a business case? Make sure it is linked back to the organisations strategic objectives – if it doesn't, why will the decision-makers sign it off?
Engage with your shortlist of suppliers. Avoid just giving them a spreadsheet of functional requirements and then asking for a short demo. This will not be enough to identify if they are the correct cultural fit for your organisation and in turn the right partner for the years to come.
Consider external consultants. If you have skill gaps maybe you need to bring in third party help. However, ensure that they have experience across various brands and are agnostic to their preference. Otherwise, you will end up with the product they want to push rather than the one that is the right fit. Don't let them create unnecessary work just to build out their billable hrs either!
Build multiple relationships with your supplier – not just with the Account Manager – what happens if they leave?!!! Encourage relationships at peer level as well to strengthen your partnership. Introduce both CEOs / IT depts / Customer service with your users etc….. It makes for a stronger experience and better support.
Then we heard from our members who share their experiences with implementing new various systems. Some of the key takeaways from them included;
Before…..
Research is key – speak to your network and take time to understand the available technology and modern innovations that can add value to your operation.
Be honest with yourself and acknowledge the disruption this project will have on your organisation. It is not just a finance system – it is a business system and will affect everyone.
Planning is also key – especially for the data migration. You need to get that step right. Make sure you do not rush this section.
Have experts from each area of finance involved in the scope planning (AP / AR etc….) They may be the only ones who truly understand the nuance of their processes that are vital for your business to operate.
Think about the phases of your project rollout. Are they in the correct order?
It is important to have users buy-in on the project. Especially those resistant to change. Get them involved in the project where appropriate so they feel invested.
Look at your available resources around your team/business. Do you have the necessary skills to successfully complete this project? Equally, do you have the necessary skills in your team to make the new system a success after GoLive?
Nominate a tech expert in your team. Ideally, someone who can translate jargon between Finance and IT. People who have experience in both areas are highly valuable.
Ensure all the stakeholders in the organisation are aware of the project and understand how it will affect/benefit them. Address any concerns early. You will need advocates across the business.
Speak to other people who have similar businesses and have used/implemented the system. How long did their implementation take? What did they learn?
Don't be afraid to speak to references early on in the process rather than just before you sign a contract. You can learn a lot and in some instance save a lot of time if you decide they are not the right fit.
Understand what type of supplier they are – are they a reseller or implementation consultant who will pass you onto someone else after GoLive who may not understand the set up of your system and your business or do they manage your account from start to finish.
Be open and encourage your supplier to challenge your processes and identify if there are any best in class ways of working they would recommend.
During….
Training is key – do not cut corners here. Full training or train the trainer methodologies both work but ensure you make the most of this time.
Do not rush the implementation. Other things come up in the day today. The project never goes without disruption. Ensure you have realistic deadlines to accommodate this. If you rush you will make mistakes.
Take time to get the configuration right. Rushing it can result in a lengthy period unpicking mistakes.
Expect it to take longer than you think. Build-in some contingency time to allow for unforeseen priority switches in your business.
Limit the amount of bespoke customisation you undertake. Stay as close to the standard set up as possible. It can create unnecessary disruption. Take time to understand if it would be smarter to evolve your processes rather than make a system work for you. There might be a more innovative way of working.
After….
Whilst you should identify this before you sign a contract – understand what level of support / SLAs you will get from your supplier. Will they continue to support you or will you be handed over to someone else during life of contract? Do you have a nominated contract or just an email address/switchboard number? You will need them, especially in the early weeks after GoLive.
Ensure you have expert support in the early weeks after GoLive. There will likely be tweaks and retraining required and you want them to be easily accessible. Until you have gone through a period end and payment run successfully you shouldn't consider your system to be 'Live'!
Wait to make any subsequent changes. Unless they are blocking processes, changes are better slept on and done once you have been using your system for a few weeks/months.
Acknowledge that GoLive is not the end but rather the start. You now need to make sure you are getting the value out of the system you wanted before the project began. Prove back to the business it was a worthwhile exercise as you will need a successful project reference if you wish to do more in the future.
General….
Get involved in all new IT project implementations around the business. You will be shocked at how many will affect the finance department directly or indirectly. Always good to show an interest early so you can reduce disruption. It is also an opportunity to be an advocate for other peoples projects. If you are supportive of them they will more likely be supportive of your projects in the future.
Find out more:
If you have any further questions or wish to speak with me in person, I am more than happy to connect on LinkedIn (Found Here) or you can send me a direct message through the GrowCFO portal or via email [chris.tredwell@aqilla.com].
Watch back on Demand