Live Zoom Discussion – Session Summary (11/8/20)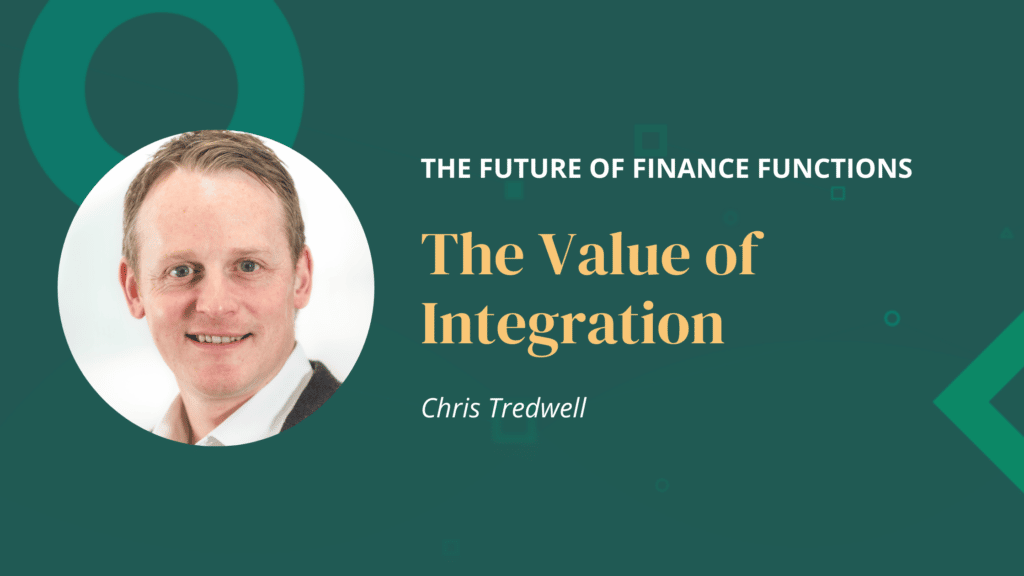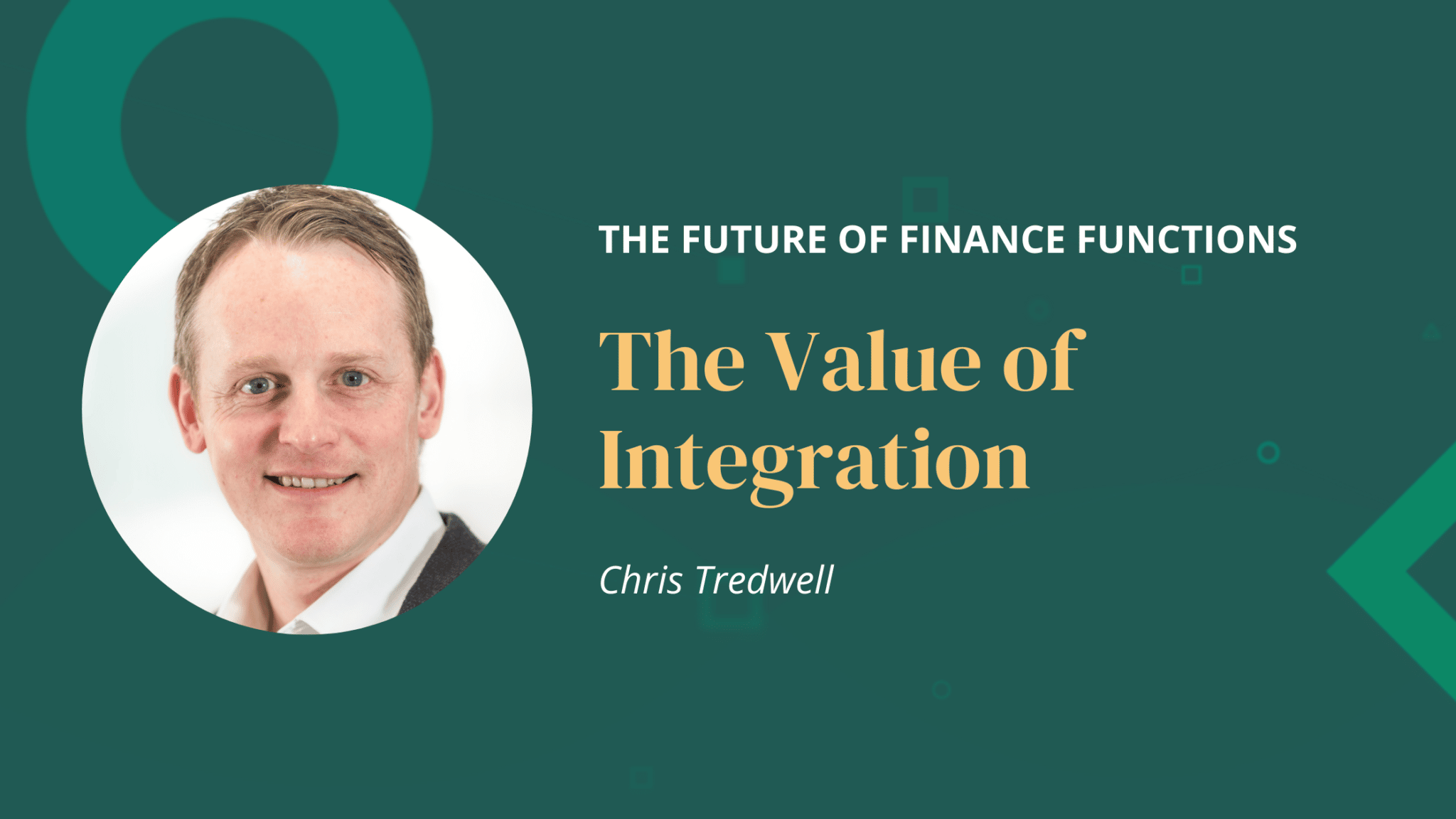 In this session, I hosted a session as we had a look at 'The Value of Integration'.
GrowCFO Survey Results:
52% of responders suggested they would be looking to introduce (more) integrations into their organisation in years ahead.
30% of responders have not integrated any other software into their finance system.
Of those who had built integrations the most popular were Expenses, CRM, Business Intelligence & Excel. Others included Point of Sales, HR, Banking, Timesheets, Payroll, OCR, MTD, Asset Management, Cashflow, 'In-house' 'bespoke' Technology and Inventory.
Wikipedia:
"System integration is defined in information technology as the process of linking together different computing systems and software applications physically or functionally, to act as a coordinated whole."
We talk a lot about the 'Future of the Finance Function' and one thing I think we can all agree on is that it will look more analytical and less transactional in the future. In order to get there, we need to focus on removing cumbersome processes. There are lots of ways to achieve this through automation and Integration is one of the very effective ways of doing this.
One option is to find an ERP system that provides one single tool that addresses all of your needs. In this instance, most of the integrations you would likely need will already be present. The other is to go down a Postmodern ERP route and choose a recipe of best in class software and bring them together through integrations. (You can read more on the benefits and drawbacks of each approach in the following article [Click Here]
Why should I integrate?
Ensure you can answer the question 'What is the value of creating this integration?'. Will it save time, improve data quality or improve my customer's experience? If not, it is unlikely worth the effort.
Look at all of your processes – what is taking the most time to complete or generating the most errors? Then consider the solution. Does integration solve this problem or would a stand-alone product solve it without being integrated? Avoid integrating just for the sake of it.
ie. If processing expenses are taking a lot of time and generating lots of errors, you may find some specialist software to fix this problem. Then you need to ask yourself, is it worth integrating with your finance system so that you can send transactional data in real-time or daily or can you avoid integration and just enter a balance at period end?
Types of integration
Typical integrations perform one or more of the following actions: Create Read Update Delete (C.R.U.D).
Pre-built integrations – usually found within entry-level systems such as Xero or Sage. These are available due to partnerships formed between Suppliers. They are easy to implement as the integration has already built by the two suppliers. They are often made available via a digital marketplace (App Store). However, the functionality is often rigid and you are limited to choose from the suppliers who have formed partnerships.
API – usually found within mid-enterprise level systems such as Aqilla or Netsuite. They make documentation publically available for any third party to use to build a bespoke integration. They are system agnostic so you can choose whichever suppliers you wish to work with and you have flexible control over the functionality you wish to create. However, you will need to have the available resource to build the integrations you need.
Note – all integrations cost money. You will have to pay each supplier to use their software and you may also need to pay for access to the API. As such, you must be sure that the value outweighs the cost to justify the expense.
Help with integrations:
Whilst you can engage with consultants to help you map and build integrations within your organisation we also looked at the services tat Zapier and Mulesoft offer the market.
Zapier – Watch Video
Mulesoft – Watch Video
Find out more:
If you have any further questions or wish to speak with me in person, I am more than happy to connect on LinkedIn (Found Here) or you can send me a direct message through the GrowCFO portal.
Watch back on Demand
[/et_pb_text][/et_pb_column]
[/et_pb_row]
[/et_pb_section]